Fur Trend at New York Fashion Week Fall 2010
2010 Fall NYFW Trend: Fur Fest
Let me preface this by reminding you not to shoot the messenger. Alas, in case you haven't already noticed, New York's Fall runways were flurried with fur. Dip-dyed, hooded, hatted, vested, trimmed, bagged, and even shoed (left, at Zac Posen) New York designers continue to have a penchant for fur. Will this be the season you take the plunge?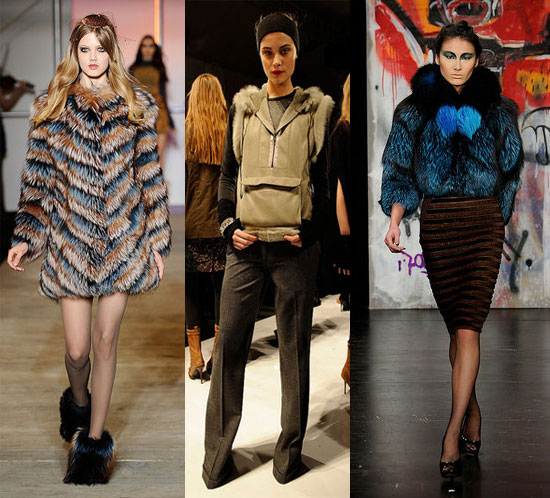 To join the fur fest, read more.
Don't forget to check out all of our New York Fashion Week coverage!