Gap Plaid Moto Jacket | Review
Can the Weather Cool Down So We Can Rock This Plaid Moto Jacket, Please?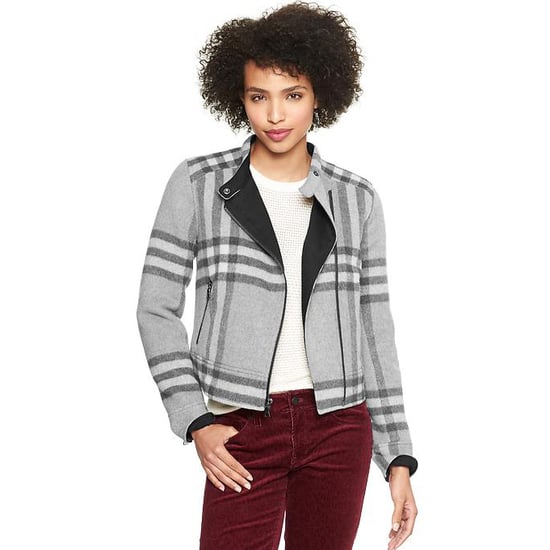 The piece: Gap cropped plaid moto jacket
The price: $118
Why we want it: Just having one cool night in NYC has made me start thinking about one of my favorite topics: Fall jackets! And after seeing the subtle color palette of gray, black, and white on the vast majority of NYFW showgoers, I'm ready to commit to my first purchase of the season. The moto shape is perfectly on trend and the peek of black with the collar open means it will look as good shut as it does open. Dress it up with a leather skirt, or dress it down with destroyed boyfriend jeans — this is your new Fall go-to.