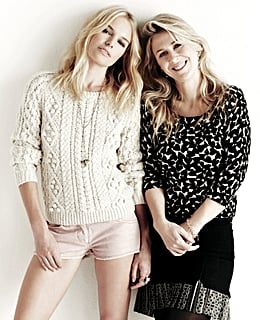 Every fashionista knows that accessories are the final touch that completes an outfit. And it's the plight of an avid shopper and style fanatic to make sure that every piece she wears not only complements her outfit, but is also an expression of her personal style. That's why Cher Coulter, celebrity stylist and designer, has teamed up with the oh-so-chic Kate Bosworth to present JewelMint! It's an exclusive jewelry club online where you can browse through and purchase pieces that are hand selected just for you.
To get in on the action is super easy and fun. You'll start by taking a style profile quiz — a series of questions about your fashion icons, personal style, and the pieces you can't live without. Based on your answers, JewelMint will suggest the jewelry pieces from the collection that perfectly suite your fashion sensibility. Whether your signature look is trendy, classic, or bohemian, you're guaranteed to find something that you love. And once you've signed up, JewelMint will continue to suggest monthly products just for you and your style. Every covetable piece is available to members for just $29.99.
Get a 60 percent discount on your first purchase by using the promo code JWL50. So get started by taking the style quiz here!