Gift Guides Holiday 2013
Your Last Stop for Holiday Shopping is Right Here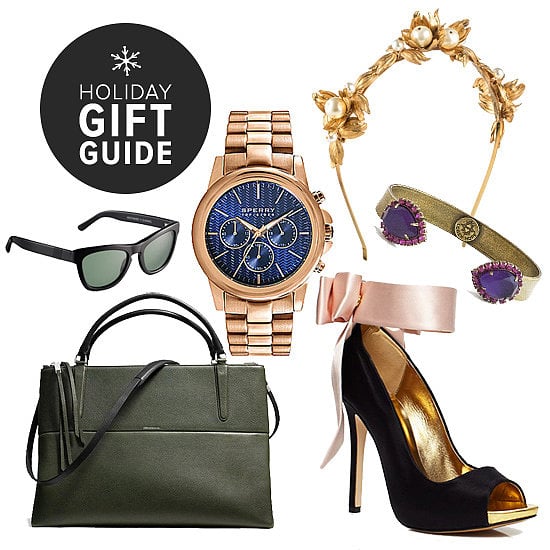 With Christmas rapidly closing in, shopping crunch time has officially begun. Thankfully, your plan of attack comes courtesy of our gift guides. We're breaking things down by price point, personality, and style to not only de-stress one of the most hectic times of the year but also ensure you'll come out with the best gift at the best price. And here's the very best part: because all these wares can be scored online, you won't have to leave your couch to score everything on your list.
See our ultimate gift guide roundup, right here.
Shop Our Editors' Holiday Wish Lists
The Ultimate Gift Guide: Shop For Every Type of Personality!
Classic Gifts For a True Fashion Fan
One-Size-Fits-All Gifts That Work For Anyone on Your List
Gifts That Are Perfectly Personalized (and Monogrammed!)
The Absolute Softest, Snuggliest, Coziest Gifts Money Can Buy
Gadget-Friendly Gifts For the Fashionable Tech Lover
Attention Boyfriends: No-Fail Gifts For Your Girlfriend
Great Gifts For the Man (Dad, Brother, or Boyfriend!) in Your Life
And Gifts For Man's Best Friend
The Perfect Presents For the Sock-Obsessed
Make Your Mom's Day With These Gifting Options
The Best Fashion Reads For Book Lovers
Charitable Gifts That Do Good While Looking Good
Jewelry Ideas For Every Budget Imaginable
The Most Luxurious, Glamorous Gifts of Our Wildest Fantasies
50 Smart Stocking Stuffers That Don't Clock in Over $50
Thirty Surprisingly Great Gifts Under $30