Giorgio Armani Frames of Life Video Campaign
The Eyes Have It: An Exclusive Look at Armani's Latest Campaign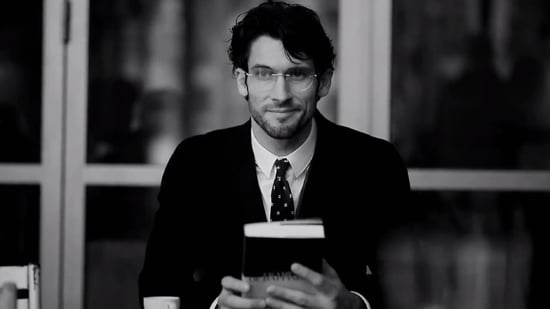 The eyes have it in Giorgio Armani's newest video campaign, Frames of Life, which uses the house's eyeglasses and sunglasses to tell stories about a group of characters from different walks of life.
The first of four black-and-white videos in the series features Luc, a writer whose first book — titled Frames of Happiness — has just been published. His frameless glasses are ever present in the video, which follows him from his home to a local bookstore, where he's delighted to find his work on sale. That one-minute clip went live just this morning on Armani's microsite for the campaign, and three more will make their debuts in the coming weeks.
A look at Luc's video, below.