Giorgio Armani New York Times Interview 2013
Giorgio Armani on Miuccia Prada, Stefano Pilati, and His Succession Plan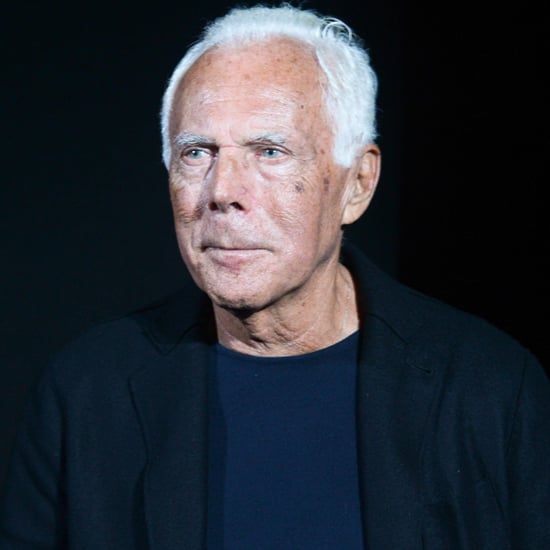 There's a small group of designers who aren't afraid to say exactly what they want — even if that means bruising the egos of their colleagues. In a recent interview, Giorgio Armani did just that.
Armani invited New York Times fashion critic Cathy Horyn to his home in Milan for lunch — but he didn't stay long enough to eat. While he was there, though, Armani talked about everything from his health to his relationship with the press. He also talked about fellow Italian designers Miuccia Prada and Stefano Pilati.
Armani intimated that some designers' fashion goes too far, saying he doesn't like seeing too much conceptual fashion on the runway. "It's a defect that many designers have," he said, "Prada most of all."
Later in the interview, Horyn asked Armani who might succeed him, and if Pilati — one of his former design assistants who went on to design Yves Saint Laurent and is now at Ermenegildo Zegna — might be a possibility. Armani's response?
"Pilati's already doing Armani," he said, "so the solution is to remain here while I can and create a group of people that I can trust, with one person by my side."
Whoever does succeed Armani will undoubtedly be a talented designer. Whether or not they'll have his silver tongue remains to be seen.