Gisele on Forbes List of Highest Earning Models
Gisele Named World's Highest-Earning Model For 7th Year in a Row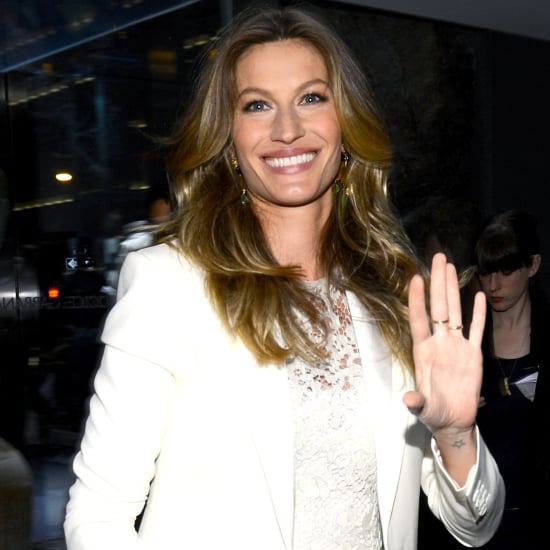 Her earnings were down slightly last year, but Gisele Bündchen is still far and away the highest-paid supermodel on the planet, according to Forbes.
With a reported $42 million in earnings between June 2012 and June 2013, Bündchen once again tops the money-minded magazine's annual list of the 10 highest-earning runway walkers and campaign stars. In second place is Bündchen's fellow former Victoria's Secret Angel Miranda Kerr, with reported earnings of $7.2 million. That means that even after the $3 million drop she experienced last year, Bündchen still earns nearly six times as much as her closest competitor.
But that should come as no surprise: this is Bündchen's seventh year at the top of the list, and with contracts for brands ranging from H&M to Oral-B, she's making money from sectors outside the fashion industry. In fact, Bündchen earns so much money that in 2011, it was reported that if the companies she represented were analyzed as a single stock index, they would outperform the Dow Jones Industrial Average.
Kate Moss also made headlines earlier this Summer with news that she'd tripled her income last year, but that figure (a reported $18 million) was based on earnings of her companies Tilly Church and Skate LLP. The Forbes list takes only personal earnings into account.
The other models on this list aren't quite that rich, but they're still making plenty of money. A look at who else made Forbes's list of highest-earning models, here.
Adriana Lima, $6 million
Kate Moss, $5.7 million
Liu Wen, $4.3 million
Hilary Rhoda, $4 million
Carolyn Murphy, $3.6 million
Joan Smalls, $3.5 million
Candice Swanepoel, $3.3 million
Lara Stone, $3.2 million