Don't get us wrong — we love a cozy Fall outfit comprised of sweaters, scarves, and our comfiest brown boots ever, but after a while, we need something to jazz it up a bit. Enter: ShoeDazzle.
Everything about its latest Fall collection is making us rethink the way we dress for Fall. And what's even better? The prices! All of these styles look expensive AF, but you'll be happy to find out that they're actually incredibly affordable. So instead of just glamming up one outfit, you can buy enough to glam up your entire Fall closet!
All of the pieces featured in the NYC Glam collection offer their own standout appeal. If you're looking for a hint of glint, there's plenty of glittering, shimmering shoes to give you that. If you're more into that edgier look, choose a style that features some metal detailing like grommets or even shoes that speak for themselves with metal letters spelling out, "OOH LA LA."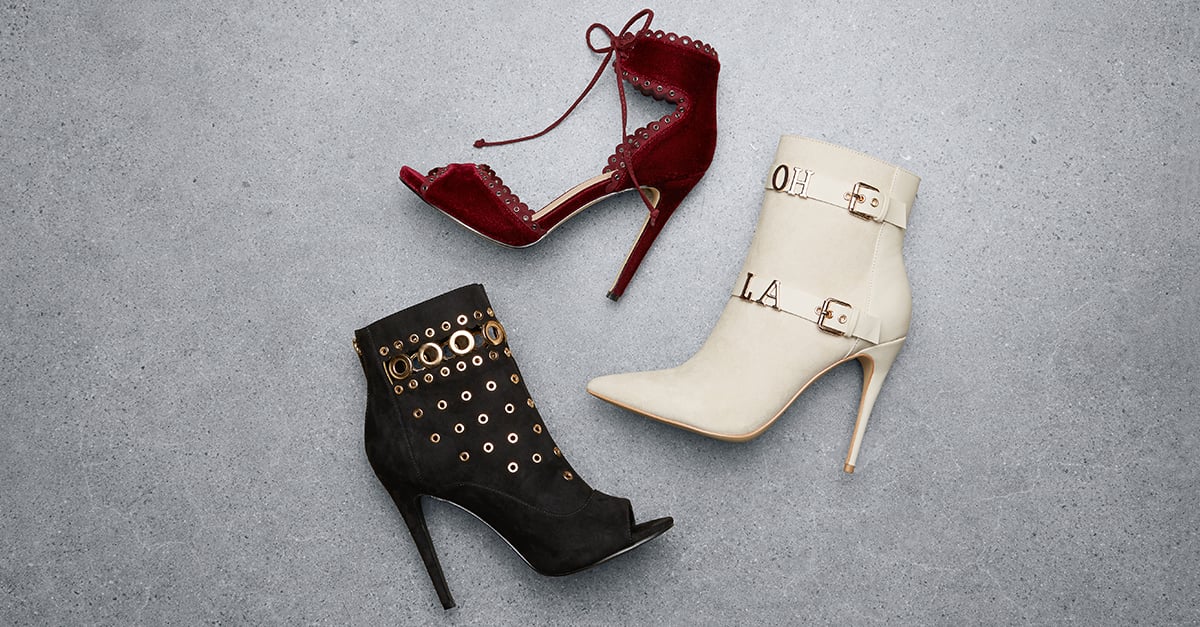 ShoeDazzle even has all of the latest trends. Heel details have started popping up everywhere from blogger street style looks to runways, and it has got plenty of options to get in on the trend, including pumps, booties, and flats!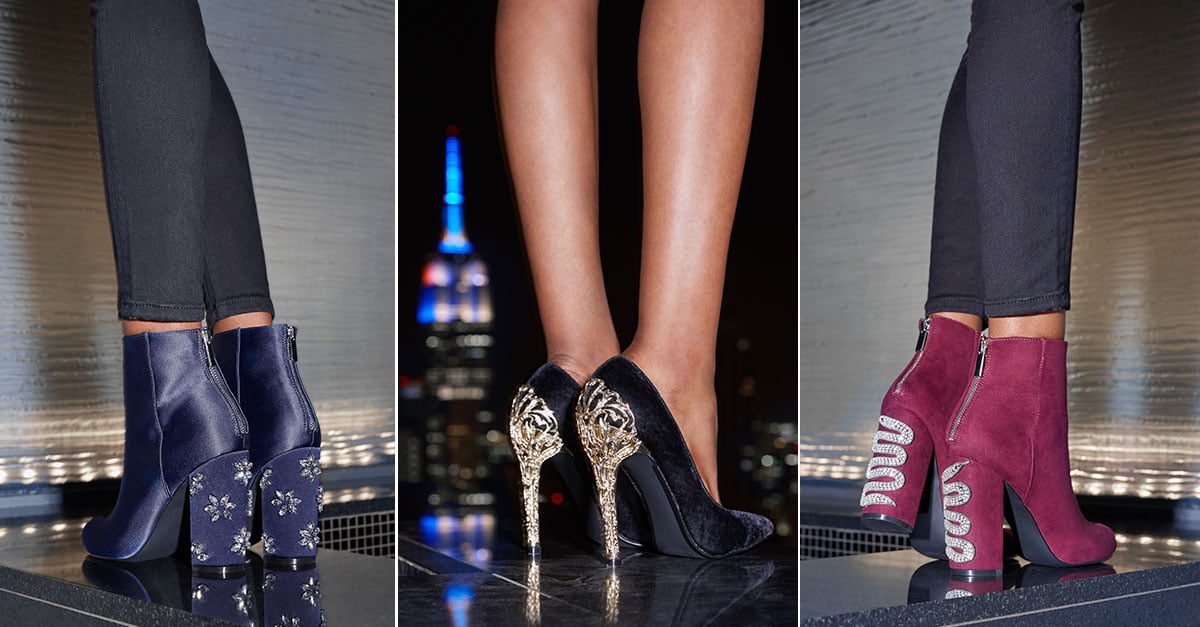 Speaking of trends, velvet is the material of Fall 2017. And, you guessed it, ShoeDazzle has plenty of touchably soft velvet styles worthy of your Fall rotation. You can also find a bazillion different over-the-knee boots to choose from to go with all your sweater dresses, miniskirts, skinny jeans... well, everything, basically.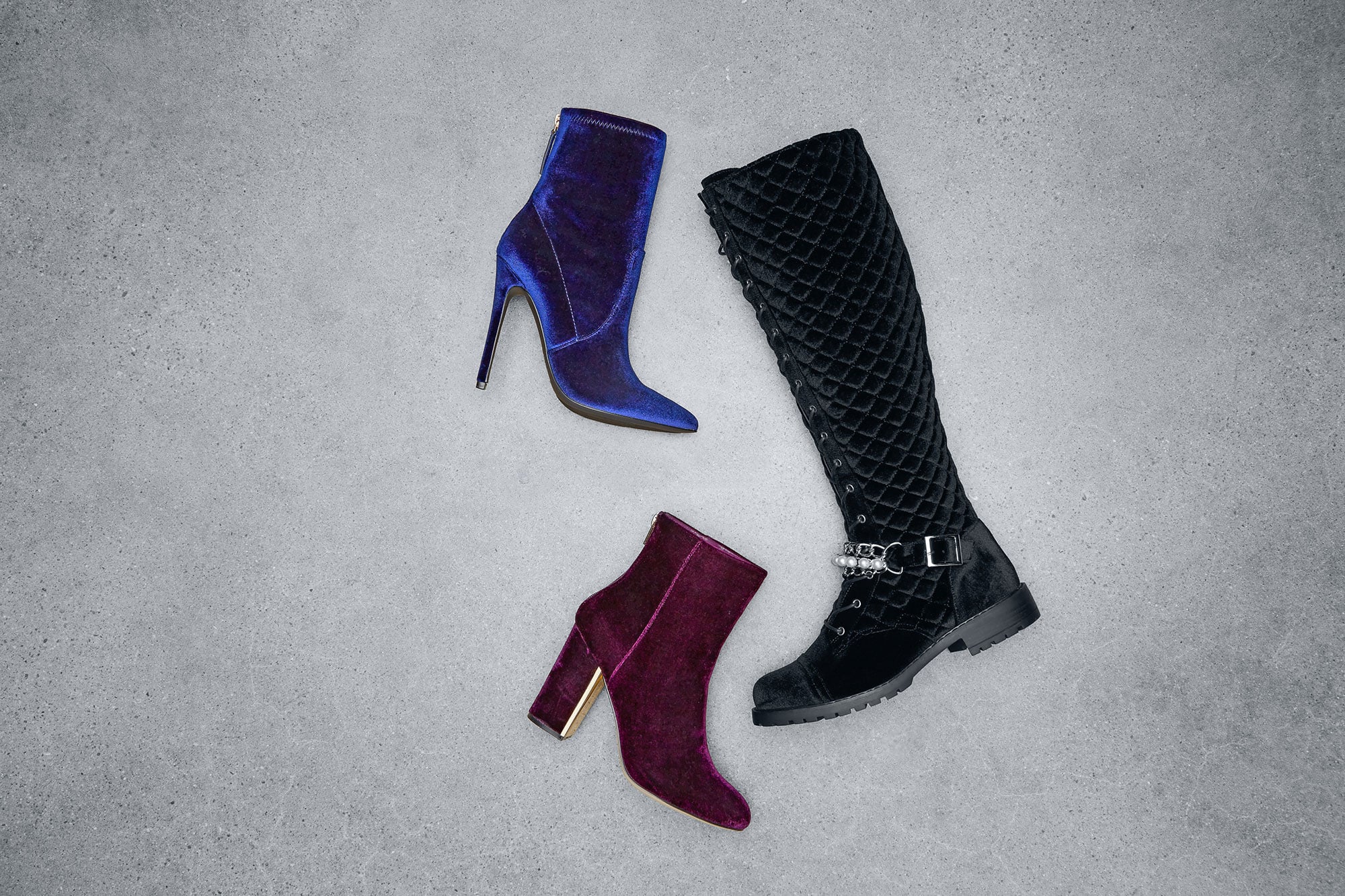 Its second-skin trend adds major sex appeal with styles so tight, they show it all off, and its military-inspired pieces? It's like we're suddenly not so afraid of a boot camp.
We've talked a lot about shoes so far, but if you didn't know, we'll be the first to tell you: ShoeDazzle doesn't only sell shoes! It has got perfect Fall layering pieces like a faux fur stole that's to die for, plus handbags and tons of cute Fall clothing, from coats to sweaters and beyond.
Shopping Hack: ShoeDazzle has an amazing VIP Membership that comes with tons of perks and up to 30 percent off every style, every day! Right now, you can get your first style for as low as $10 when you become a new VIP Member!
Like what you see? Take the style quiz and shop all of these styles and more now.
This content was created by ShoeDazzle.
SHOP MORE FROM SHOEDAZZLE