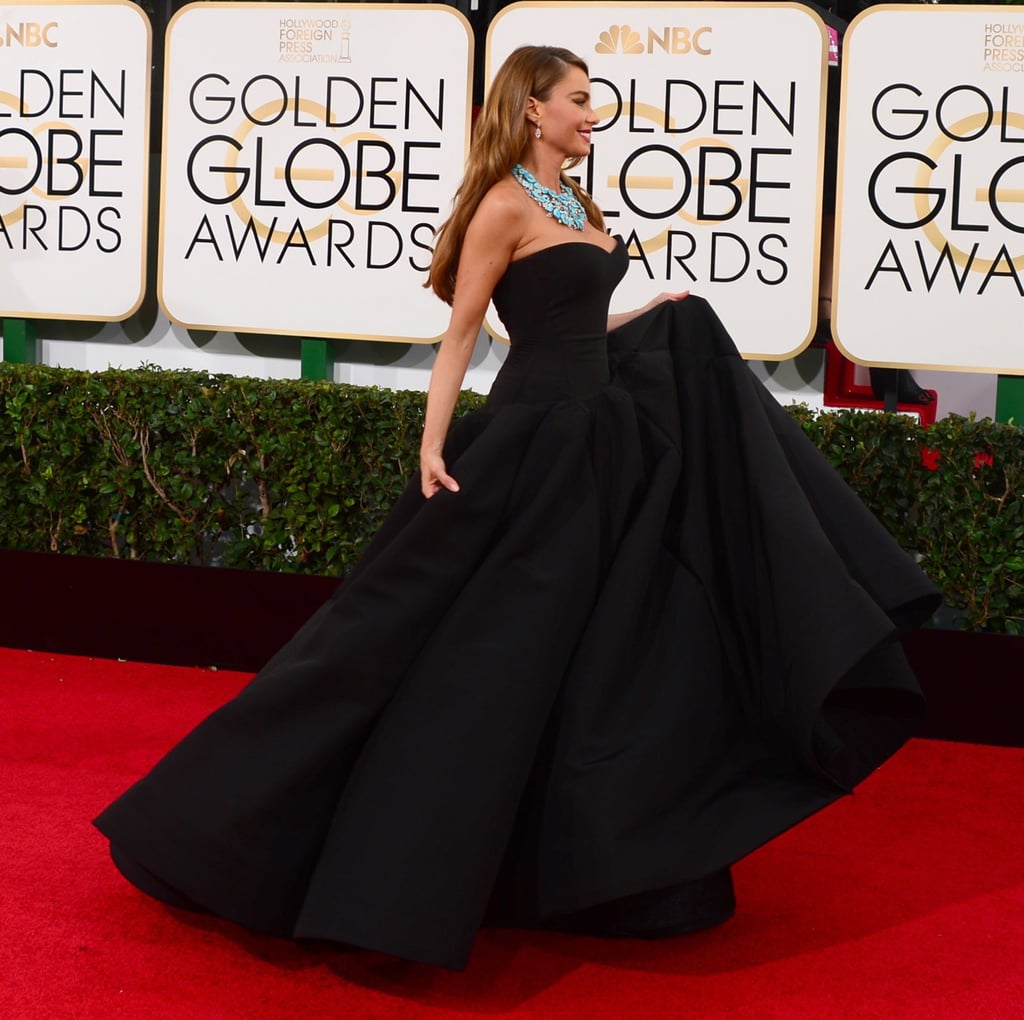 In a rush of glamorous dresses and supersparkly jewels, this year's Golden Globes have come and gone! In case you missed the action (or simply want to relive it all again), we've collected all the must-see content in one place.
Many walked the carpet, but not everyone could take home the title of best dressed. See who we nominated, and then cast your vote [1]!
Our credit card can blame it on the Globes! There's one red carpet dress trend we'll be shopping [2], oh, immediately.
And a new jewelry hue we need in our lives [3]!
It was a very good year for maternity style [4], with looks from expectant moms like Kerry Washington and Olivia Wilde [5].
The full range of dresses [6] definitely has something that anyone would love to wear.
Simply put, black and white will never go out of style. See which women rocked the color combo this year [7].
Another color that caught our eye? Red, which had a very big night [8] on the likes of Emma Watson [9] and Amy Adams [10].
Meanwhile, these stars clearly haven't forgotten the takeaway from ROYGBIV [11].
We noticed a lot of sleeves, too — sparkly sleeves, to be specific. Which dress was your favorite [12]?
But don't let us do all the talking! Vote on each woman's individual look here [13].