Gorjana Damsel Bulldog Earrings | Review
Could These Be the Cutest Studs Ever?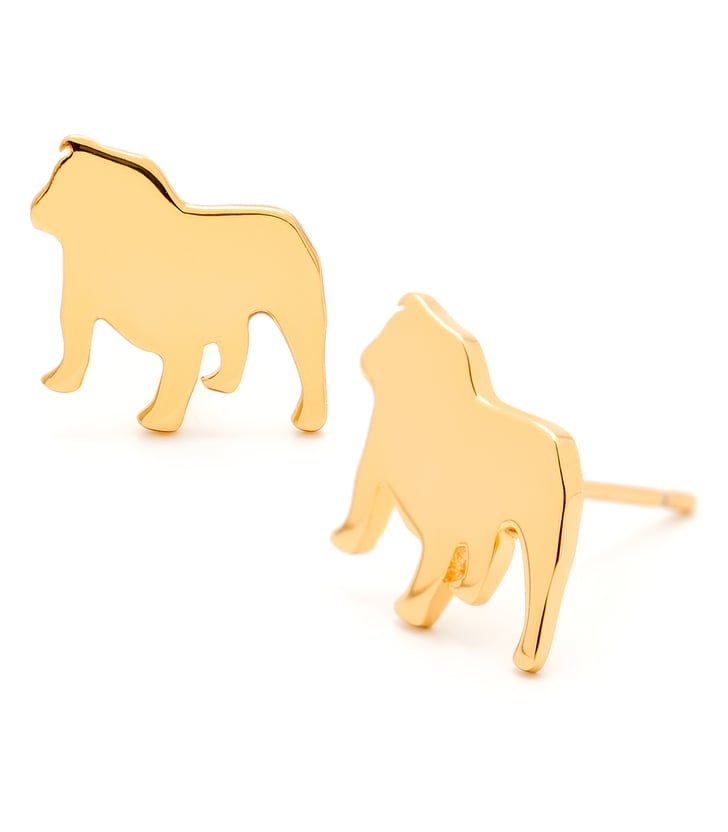 The piece: Damsel x Gorjana Polly Studs
The price: $40
Why we want it: It's no surprise to anyone that knows me that I am dog-obsessed, specifically with my pug. And did I mention that I'm jewelry-obsessed too? So, when I saw the collaboration between Gorjana and Damsel in Dior's Jacey Duprie, and it included these bulldog studs, I was sold! Not only are they on-trend with the popular animal motifs of the season, but they are affordable too. The only way they could be better is if they were actually pugs, but truly, any wrinkle-faced cutie-pie will do.