Gossip Girl celebrated the nuptials between Dorota and Vanya last night — one of the sweetest last-minute weddings I've ever seen. However, drama reared its head when Jenny schemed to get Nate out of Serena's arms and into hers. Also, all of the wedding love and mushiness left Blair feeling less than satisfied with her twisted relationship with Chuck. Tear, I really hope they work it out. Time to test your fashion skills!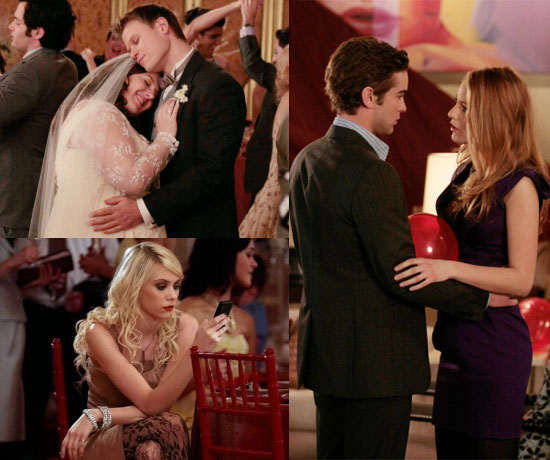 When you're done here, take Geek's tech quiz!
Photos courtesy of the CW
Gossip Girl Fashion Quiz: "The Unblairable Lightness of Being"
What kind of dress did Blair wear in Chuck's nightmare?