The Gossip Girl crew was back to their old scheming ways last night trying to repair Rufus and Lily's marriage. Poor Serena, she fell for Daddy's dirty tricks, but luckily, Dan was there to lend a friendly shoulder. However, the pinnacle of the night was when Chuck made a dashing request for Blair's love. We're crossing our fingers she will meet him at the top of the Empire State Building next week! For now, take our quiz to see if you were paying attention to last night's style . . .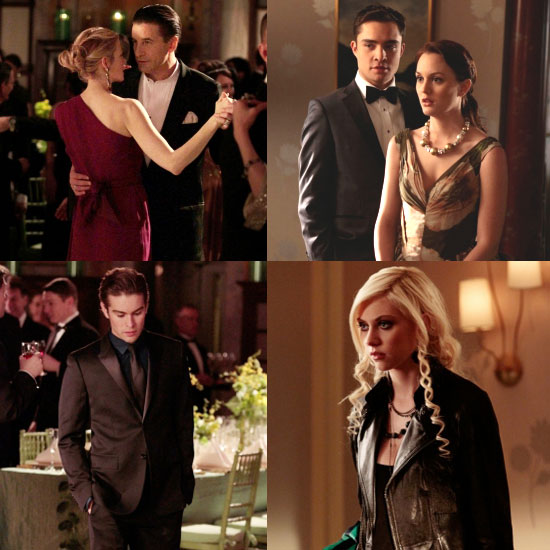 Photos courtesy of the CW
Gossip Girl Fashion Quiz: "Ex-Husbands and Wives"
Blair wore what kind of belt with her printed sheath dress?