Gwen Stefani's Wedding Dress at Victoria and Albert Museum
What Gwen Stefani and the Duchess of Cornwall Have in Common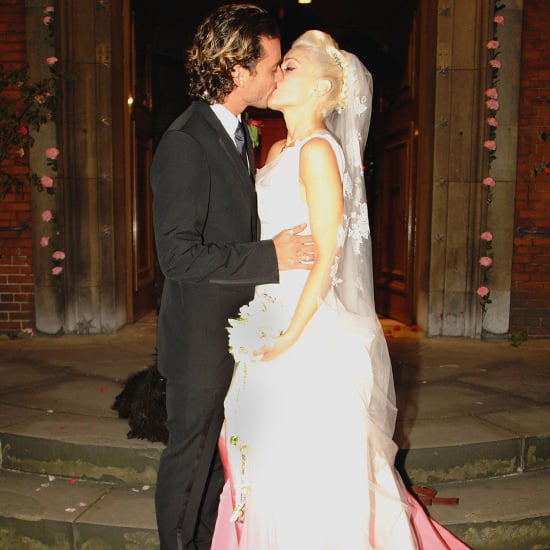 When Gwen Stefani said "I do" to Gavin Rossdale in her dip-dyed pink John Galliano gown, we took a collective gasp of adoration. But that's not the only innovation in bridal dressing from the past 200 years.
In an upcoming retrospective, vintage wedding dresses, accessories, and even suits will be on display at the Victoria & Albert Museum in London. The collection — "Wedding Dresses 1775-2014" — will be open from May 3, 2014, through March 15 of the following year, giving ample time for you to get to London to see Gwen, Dita Von Teese, and the Duchess of Cornwall's gowns (along with a variety of historical designs). Read on to get a better idea of what to expect from the exhibition!
An antique lace tiara created by Philip Treacy in 2008, designed for Nina Farnell-Watson for her wedding to Edward Tryon.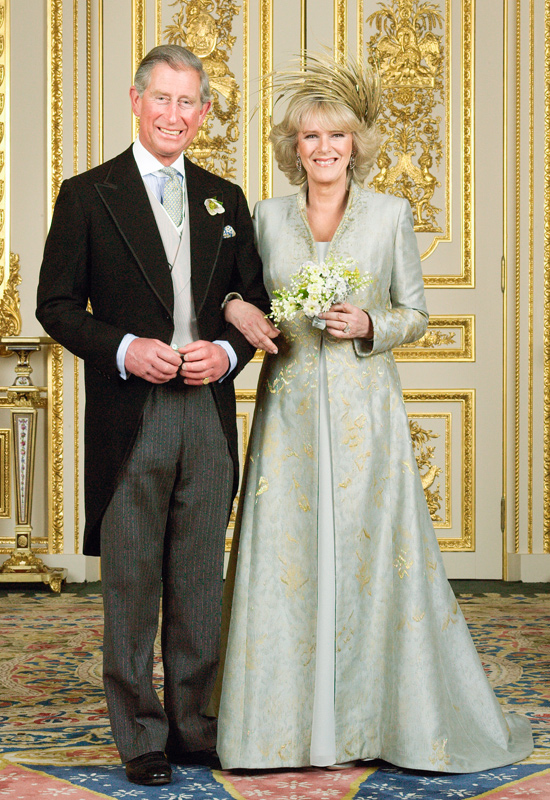 The Duchess of Cornwall's embroidered silk Anna Valentine coat and dress and feather Philip Treacy headdress, both worn to her 2005 wedding to Prince Charles.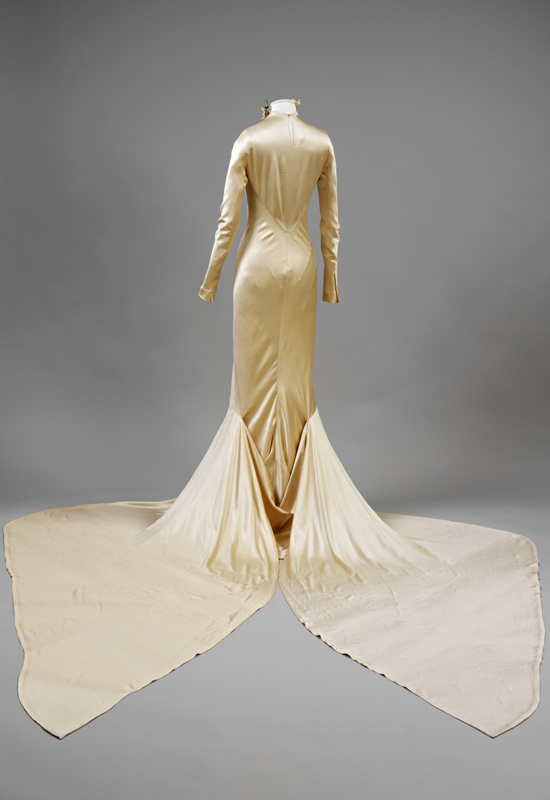 A silk-satin gown designed by Charles James in 1934 and worn by Barbara Beaton for her wedding to Alec Hambro.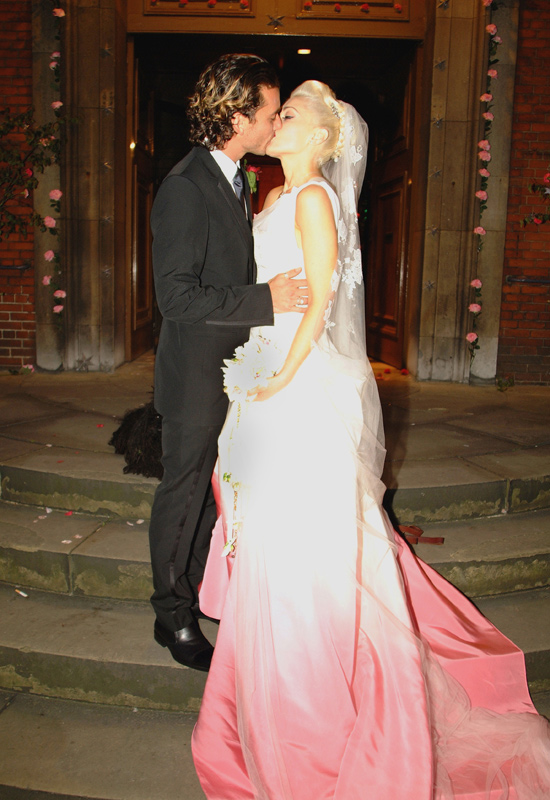 Gwen's dip-dyed Galliano gown from her 2002 wedding at St Paul's Cathedral in Covent Garden, London.