Gwyneth Paltrow Carrying Stella McCartney Goop Bag
Gwyneth Debuts Her Stella McCartney x Goop Bag at the Dodgers Game!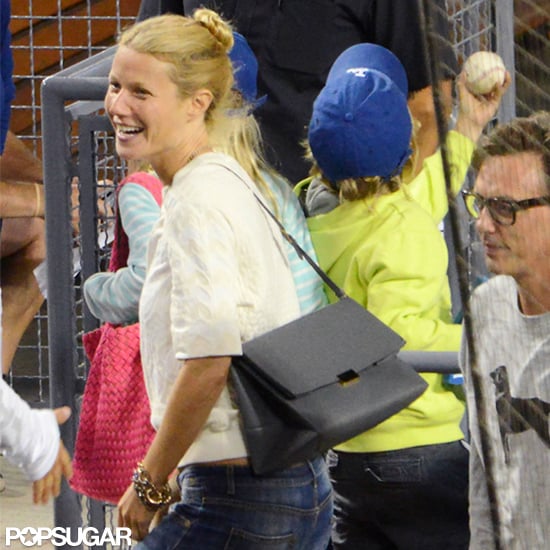 Earlier this month, it was revealed that best friends Gwyneth Paltrow and Stella McCartney were teaming up to create a capsule collection, including denim, jumpsuits, classic blazers, and handbags. Luckily for us, we didn't have to wait long to actually shop the Stella McCartney x Goop pieces, including the black Beckett shoulder bag that Gwyneth debuted at the Dodgers game in LA!
Unfortunately, that bag and the Beckett clutch are both sold out, but you can still score chic ready-to-wear pieces — like a charcoal jumpsuit and a classic tuxedo blazer — for a pretty penny. Or, stock your closet with other Goop collaborations here.