Gwyneth Paltrow in Goop x Michael Kors 2013
Gwyneth Paltrow Teaches Us How to Style at 30,000 Feet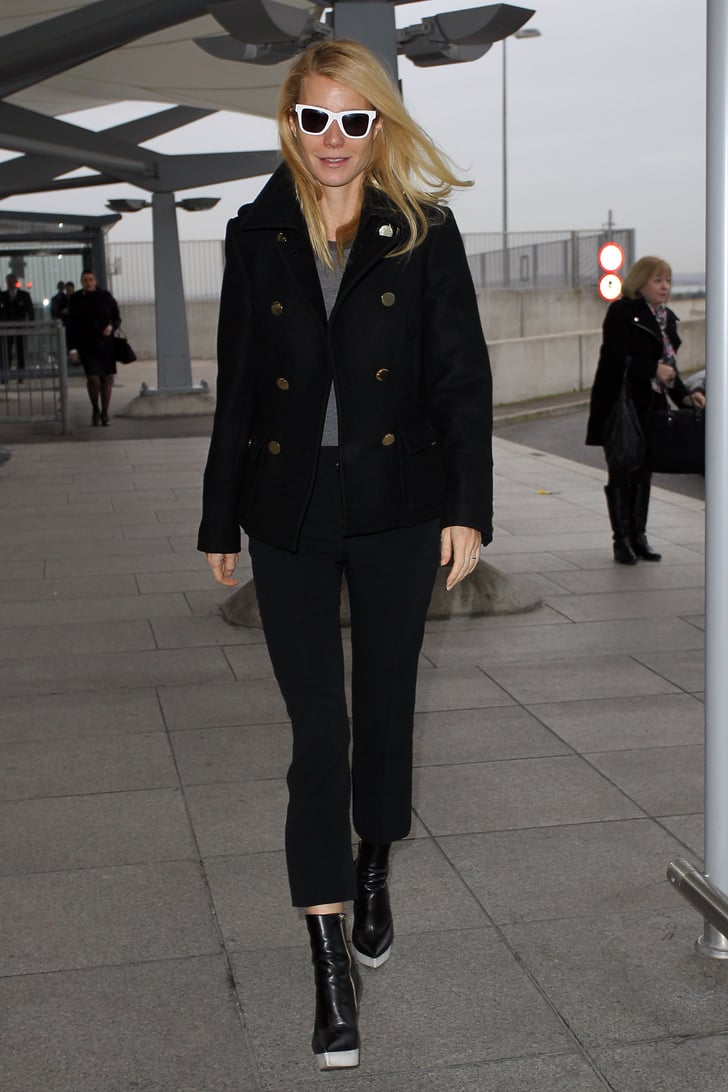 Photo courtesy of Getty
There's a contingency of women who think of Gwyneth Paltrow as the ultimate in chic style (raise your hand if you're a member). When we spotted her at London's Heathrow airport earlier this month, she was in an outfit so simple it hurt. A Kors x Goop peacoat and cropped trousers, both in black, were accessorized with white sunglasses and white-soled ankle boots. But, because she's so fabulous, she had a little outfit change.
Photo courtesy of WENN.com
The star lost her jacket when she was inside, which is understandable, but the most Hollywood part of the new look is that she switched sunglasses. Gone were the bold white frames, replaced instead by a more classic black pair. Let us know in the comments — have you ever done a quick change with your shades?