Gwyneth Paltrow Is InStyle's January Cover Girl
Our January Cover Girl Is . . . Gwyneth Paltrow!
We're thrilled to present our favorite InStyle story here on Fab!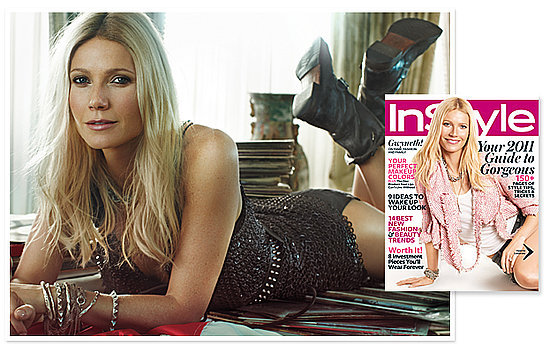 Gwyneth Paltrow showed off her singing voice by guest-starring on Glee this season, but turns out, that was only a warm-up! The Oscar-winning actress, GOOP.com editor, mother of two and our January cover girl turned herself into a full-blown singer for her role in the upcoming movie Country Strong, in theaters January 7th. "I've never prepared for anything more in my life," Paltrow told us. "There was studying with an accent coach, learning to play guitar, and of course the singing. My voice didn't have any power or strength at all, and I wanted to try and sing properly." And she's proud of how it turned out: "You know, last night when I was watching the film, I thought, This is the best job I've ever done," she said. "Normally I can't stand to see myself, but with this film I felt like it all came together, all that hard work and putting myself in such an uncomfortable position where I felt so scared of how I was going to do it. I'm happy with how it turned out. I am." For more of our exclusive interview with Paltrow, check out the January issue of InStyle, on newsstands Friday.
— Sharon Clott
For more fashion, beauty, and style buzz you need to know, read What's Right Now! at InStyle.com.