Gwyneth Paltrow and Michael Kors Collaborate for Goop
Goop Sets Next Collaboration With Michael Kors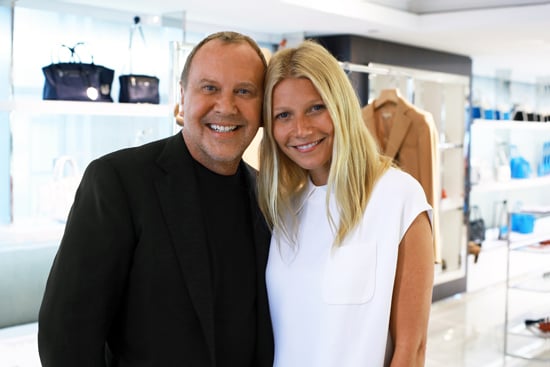 Hot on the heels of releasing her collaboration with Stella McCartney, Gwyneth Paltrow already has another partnership lined up with Michael Kors.
"Michael's clothes are gorgeous, staple, American classics that never go out of style," Paltrow said in a statement. "I thought it would be wonderful to reinvent some of my favorite vintage Michael Kors looks that I have kept for years, that I wear over and over."
The collection is due out this December and includes some limited-edition clothing created specifically for Goop (there are updates to Paltrow's beloved Kors pieces — among them a peacoat and a peplum turtleneck), as well as some accessories Paltrow picked from Kors's collection.
"We have a pendant on a leather cord for $125, and the big cashmere cape is $2,500," Kors said in an interview with WWD. "It's how I believe women I know who are chic want to dress."
This is the latest of Paltrow's ventures into special fashion collaborations. Currently, she's selling exclusive pieces from the likes of Matthew Williamson, Kain, and Martin Greenfield on Goop.com.
Photo courtesy of Michael Kors