Gwyneth Paltrow in Wide-Leg Jeans
Did You Think Gwyneth Would Leave the House in Sweats?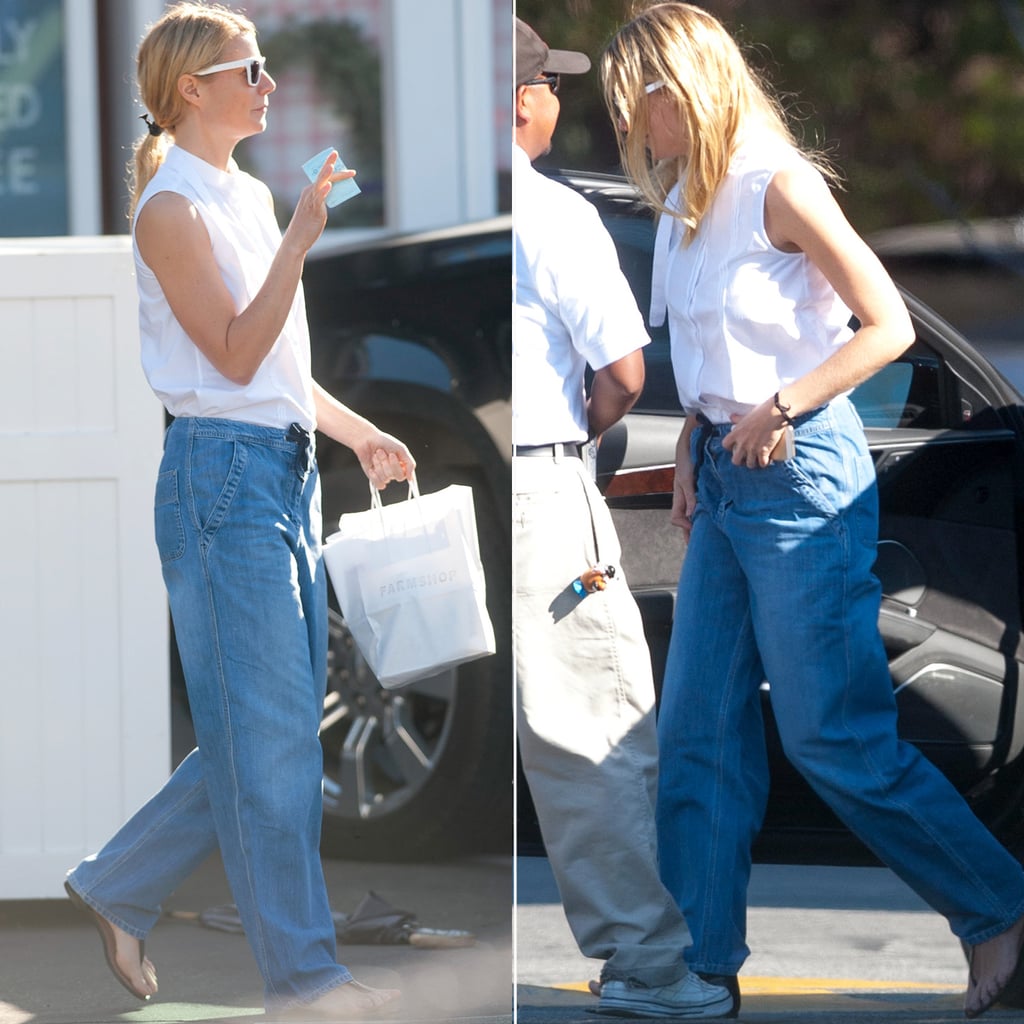 Gwyneth Paltrow took boyfriend jeans to new heights, wearing a baggy, wide-leg style while out and about in Brentwood, CA. The silhouette is on the opposite end of the spectrum from the ubiqutious skinny jeans, but we're feeling the more comfortable fit — especially for the lazy days we encounter at the end of the year. While it's tempting to give in and wear sweats out and about (and it is possible to do it stylishly), we're thinking about giving Gwyneth's simple denim look a try. Not in balmy weather? Substitute a chunky sweater for her sleeveless white top.