H&M Launches Ecommerce in the United States
H&M Finally, Officially Launches Ecommerce in the United States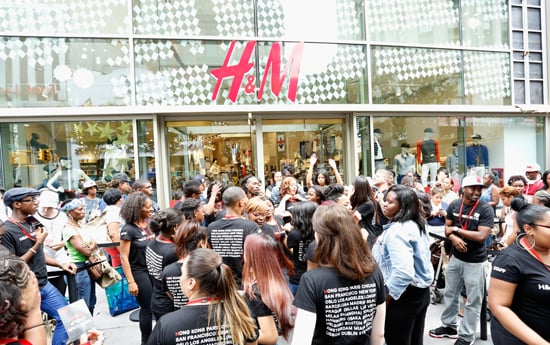 Late Wednesday night, H&M made an announcement that's been a long time coming: customers in the US can now shop online — which means shopping the brand's upcoming Isabel Marant collaboration is going to be that much easier. The much anticipated collection will officially be the first of H&M's collaborations to be sold online in the US.
"It's finally here!" the Swedish retailer wrote in a Facebook post. "Our US online store is officially open in all 50 states. Great fashion is now just a click away!" Around the same time, the brand's US Twitter account asked its followers, "Who's ready to shop online?"
H&M said just a few weeks ago that it would be launching ecommerce stateside in August, but that announcement came after a years-long cycle of repeated promises and delays. After its much-lauded collaboration with Lanvin, H&M said it would launch ecommerce at the end of 2011. Then, in 2012, the brand said in a financial statement that it would have to push the launch back to Summer 2013.
There were rumors that the ecommerce would launch this June, but those turned out to be false.
But none of that matters now. The "Choose Region" page that greets the site's users now features a little shopping bag next to the link for the US site. The United States joins Austria, Denmark, Finland, Germany, the Netherlands, Norway, Sweden (of course), and the United Kingdom on the list of countries that can shop H&M's website.