H&M Paris Fashion Week Show
What Does H&M's Paris Fashion Week Show Mean For the Industry?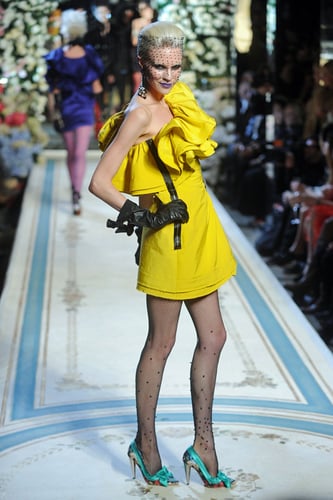 While Peter Som and Cacharel are skipping Fashion Week for one reason or another, H&M plans to return to the runway with a show at Paris's Rodin Museum this February.
The Swedish retailer is following in some big footsteps: Yves Saint Laurent and Christian Dior once showed their designs at the Rodin Museum too. But other than the shows H&M staged for its collaborations with Lanvin and Versace, this will be the first time the brand's main collection has appeared on the runway in eight years.
But other mass-market retailers have come to the runway in recent years too: Topshop Unique has been on the London Fashion Week calendar since 2005 and sponsors the venue where Peter Pilotto, J.W.Anderson, and Louise Gray show, and there's no question that J.Crew's Lincoln Center debut in Spring 2012 was one of the most talked-about of that season. Now it's one of the most anticipated — and well-attended — presentations on the New York calendar.
But what does it mean when mass-market labels are staging the kinds of shows once reserved for brands that deal in four-figure price points? It could be a simple matter of cost. In 2009, Forbes reported that the price of a runway show "can easily hit $75,000," and last September The Independent found that designers were "often running up bills in the hundreds of thousands" during Fashion Week. It may simply be easier for a big company like H&M to foot the bill than it is for smaller operations like Chris Benz and Betsey Johnson — both of whom have canceled their shows in New York next month.
"We felt excited about the collection, and we really wanted to show it," H&M spokesman Hacan Andersson told WWD. If H&M is proud enough of its own wares to put them up against the likes of Chanel and Sonia Rykiel, then that excitement makes sense. Will other brands like H&M be emboldened to do the same?