H&M Spring 2017 See Now Buy Now Collection Details
Everything We Know About H&M's First See Now, Buy Now Runway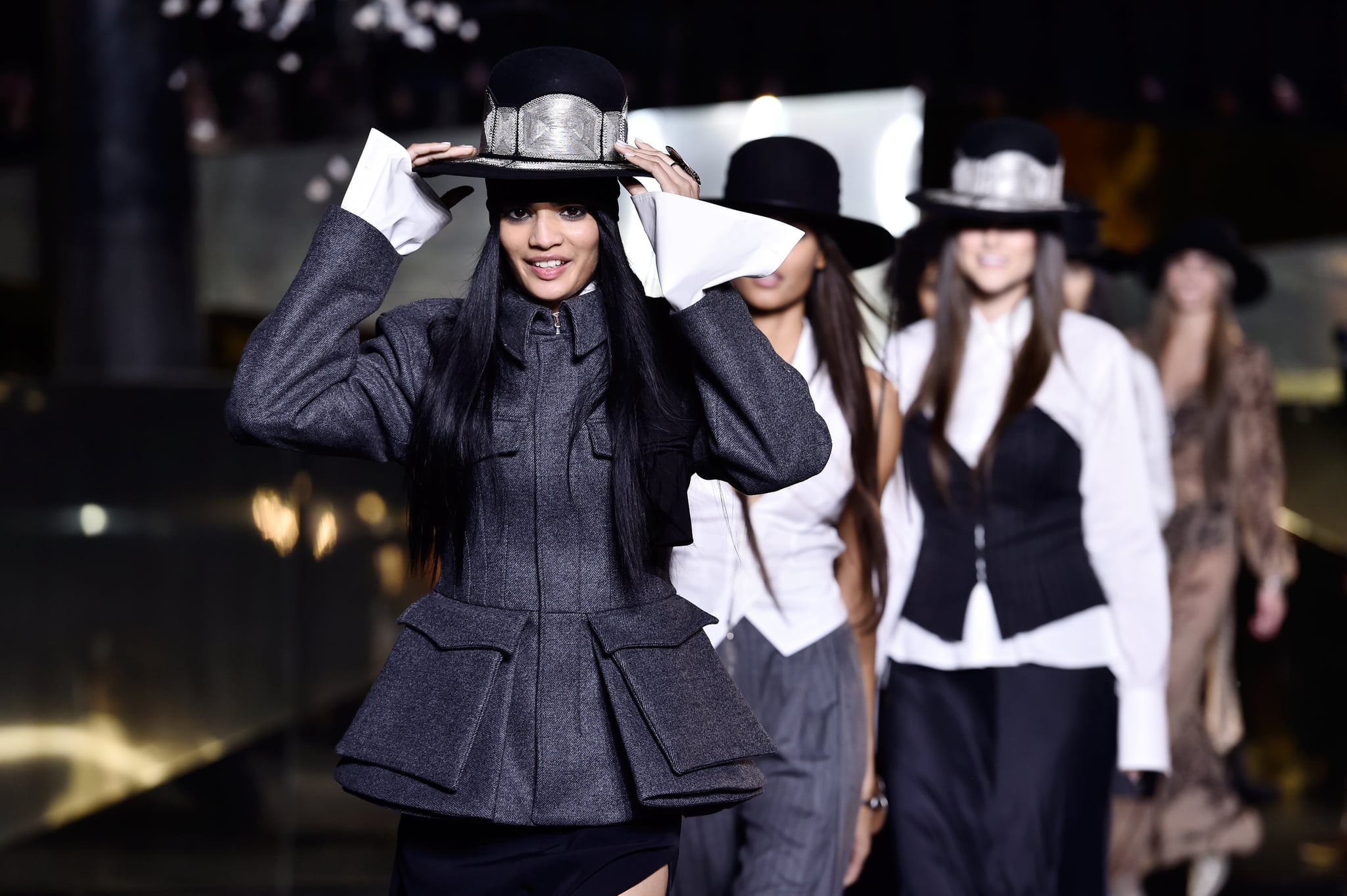 H&M has achieved a coveted status in the fashion space, both beloved by bargain hunters and industry insiders, alike. That's no easy task, but the design team's keen eye for trends, designer partnerships and innovation, and the staples its core customers crave has elevated the brand to something of a cult favorite. Now, set to present its first see now, buy now runway concept over Paris Fashion Week, it's poised to generate even more buzz — and business.
Ahead of its game-changing Spring '17 collection, we caught up with Pernilla Wohlfahrt, the label's head of design, to pick her brain about the show and the brand's next big move. Read on for all the details ahead of the collection's debut later today — which you can live stream right here.
POPSUGAR: What do you think the H&M customer is expecting for Spring? How do you design with that in mind?
Pernilla Wohlfahrt: We always want to encourage our customers to explore their personal style and hopefully they will be able to do that when shopping from our collections. Our aim has always been to provide customers around the world with clothes, shoes, and accessories that they will genuinely love and continually wear, pieces that can effortlessly be mixed with their existing wardrobe and feel like a part of them. Today, this love doesn't have any geographical boundaries as fashion has become truly global.
While we of course need to take seasonal differences under consideration when it comes to, for example, lighter fabrics or the addition of shorts or tank tops, we think that even that is changing in fashion with the rise of "season-less dressing" — pieces that work throughout the year no matter the climate. Ultimately, we try to design for a global customer as we are a global company.
PS: It's the brand's first see now, buy now collection. This is obviously the future for a lot of brands — is this how H&M will approach Fashion Weeks going forward? What impact does this model have on the design team?
PW: We have been monitoring this new era for the industry carefully over the past few years. It's very exciting and the format feels natural to us. It enables us to come even closer to our customers and open up for a broader audience. We look forward to testing it out for our H&M Studio S/S 2017 collection, but it is too early to say anything about future collections.
From a design perspective, there is not a huge difference in the design process for a "see now, buy now" collection, so we were able to keep a similar workflow, and most importantly, not compromise on the overall creative vision in any way. The H&M Studio collection has always been based on a lot of preparatory research by the designers and from a production point of view, planned far in advance.
PS: What's the inspiration for the collection and who do you see wearing it?
PW: For H&M Studio S/S 2017, we looked to ballet as our main source of inspiration — the grace, passion, and strength of the dancers, both aesthetically and emotionally. But we also wanted to make it as up-to-date as possible, so we decided to bring in elements of sportswear, which is a trend that is still going strong. This translated into sporty details such as crinkled nylon, drawstrings, and elastic waistbands being combined with feminine ruffles, lace, and silks. We also played with translucent layers and volume throughout the collection. As a result, we ended up with a lot of contrasts or contradictions — between ballet and sport, formalwear and casualwear, transparency and opacity, natural fabrics and technical ones — so a predominantly black-and-white color palette was a natural progression, though we also introduced fuchsia and touches of orange and gold for that all-important pop of colour.
For this season, we also want to send out a global message of love. It seems that in these times, positivity, warmth, and kindness should really be dominating our lives. So there are a few pieces in the Studio collection that carry the word "love" again and again, kind of like a ticker tape, but perhaps more as a vivid reminder of what is important. This collection can be seen as a celebration of our love of fashion, which is at the heart of everything we do.
Inspirations vary season to season, especially as we always design with our customers in mind and they are very engaged in the fashion world, so it's often more about a story we want to tell rather than a specific woman. For example, this season's message of love — with that, our woman exudes a combination of strength, gentleness, and open-mindedness. She's self-confident and dedicated, and of course, loves fashion, mainly for its ability to express personal style, which we always try to encourage in our customers with all our collections.
PS: H&M has been pro-active about showing a range of ethnicities and body types, what are you looking for when casting a show and how did you approach that this season, knowing how important it is?
PW: For us it is important to show diversity in everything we do and we believe it reflects us as a company, who we are, and the world around us. Today it is all about personality and what you bring to the mix.