Hannah Bronfman Style Interview 2013
Not Wearing Boyfriend Jeans? Neither Is Hannah Bronfman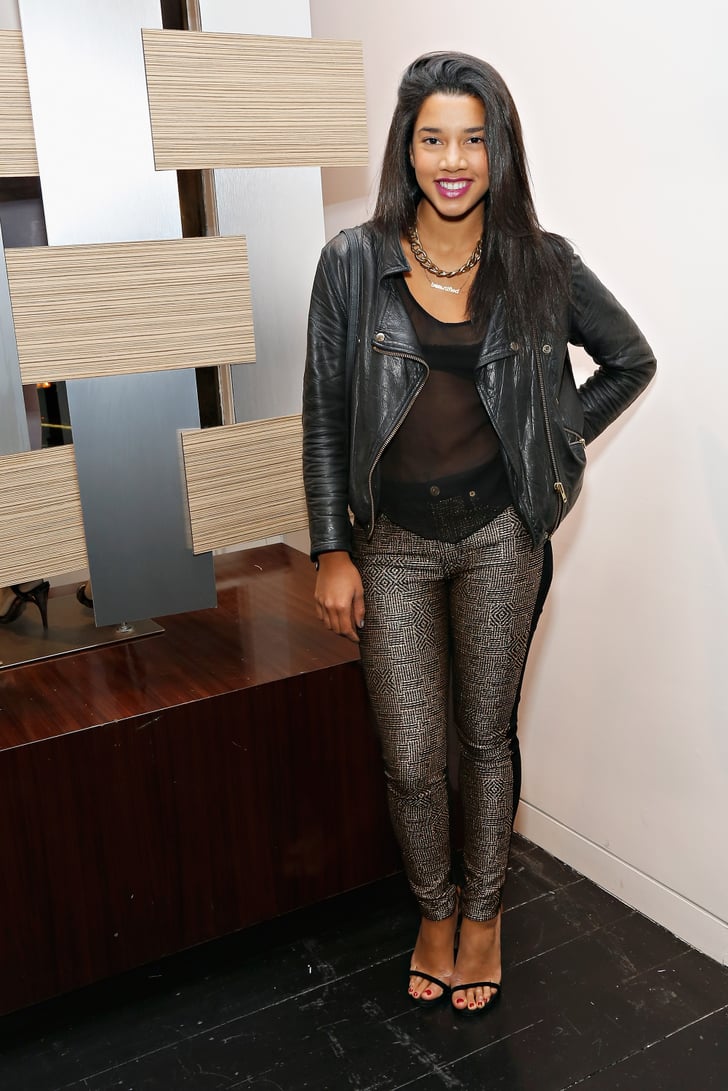 When you're a DJ with a hand in the beauty biz, there's a high probability good style is just going to come natural to you. Such is the case with Hannah Bronfman, who dipped a pedicured toe into the buzzy app industry with the release of iPhone app Beautified this Summer (allowing on-the-go types to book blowouts and facials at the click of a finger — literally). We caught up with her at the release party for 7 For All Mankind's latest collaboration with Malhia Kent, the French textile mill that churns out tweed for Chanel, to talk fashion and tech.
When it comes to denim, what's her weapon of choice? No surprise here — she loves a good old-fashioned slim line. "A skinny is always really flattering on me," she said. "I don't really do well with a boot cut. It makes my calf and ankle look all the same. I should try [a boyfriend jean], but I don't own any good ones. I only have skinnies, so it's all I really know."
"I'm a very casual dresser, so putting embellishments on the basics [is perfect]," she agreed when discussing the collaboration's jeans and moto jacket. When it comes to her tech, though, she's a little more prepared to experiment, listing off Waze, Pic Frame, and Venmo for "a good way to give someone money quickly." And don't count this young entrepreneur as someone who's turned off by the new iOS. "I really like it, [but] there are some things I'm still figuring out. I like exploring new things so even though it might take me a while to get used to it, I'm into it."