Harnesses on the Runway | Spring 2013
Spring '13 Trendspotting: Are Harnesses the New Belts?
While our favorite designers all cite a variety of Spring '13 influences, the harnesses taking the runway point to another source of inspiration; we're thinking Fifty Shades of Grey. After spotting the harness-adorned dresses on the catwalks at BCBG, Herve Leger, and even Jason Wu, we're convinced the subversive read may have found its way even into the fashion world. Truthfully, the references, while a little edgy, aren't nearly as suggestive paired with fluid fabrications and juxtaposed against prints, leading us to a new theory altogether — could harnesses be heading for the mainstream? They're about as easy to throw on as a belt, and they make any look a little more attention-getting, so we're putting it to you: what's your take on Spring's harness trend? Would you wear one?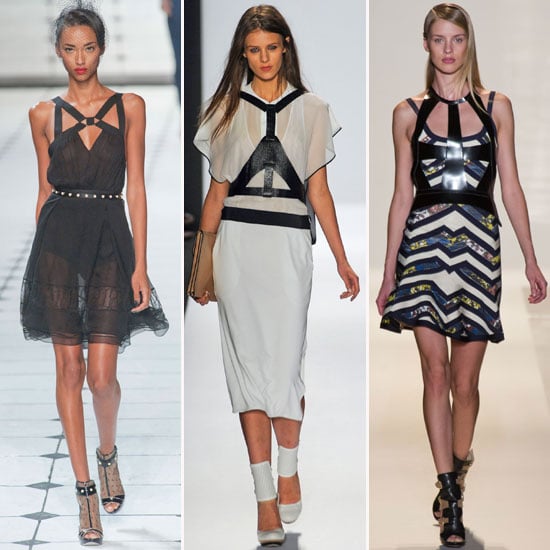 Spring '13 runways left to right: Jason Wu, BCBG, Herve Leger.