Hart of Dixie's Wardrobe Stylist Interview
Hart of Dixie's Costume Designer Talks Season 2 Style!
With fashionable shows like Hart of Dixie and Gossip Girl on her résumé, it's easy to see why costume designer Meredith Markworth Pollack is one of the most sought-after stylists in Hollywood. We got to know Meredith and her thriving career earlier this year and recently had the chance to chat with her about Hart of Dixie's season two style. We may pride ourselves on finding the exact pieces on both Gossip Girl and Hart of Dixie here at CS, but we wanted to know the inspiration behind each chic ensemble. Find out what Meredith told us about the leading ladies' evolving style, must-have pieces to nail Zoe's look, and changes from last season's style.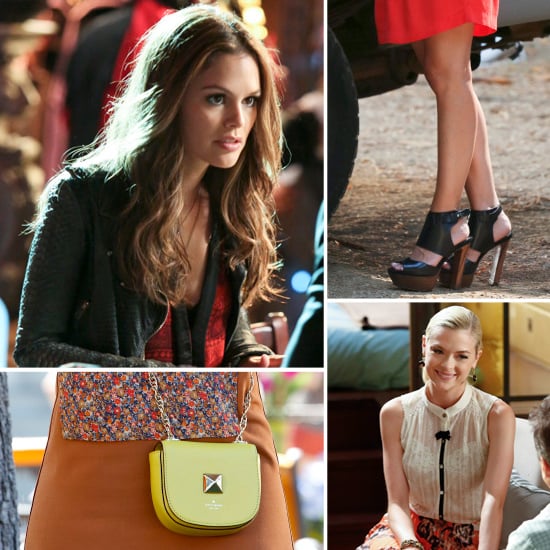 CelebStyle: How has Zoe Hart's style changed since she has become a Blue Bell native?
Meredith Markworth Pollack: We're softening up Zoe's style just ever so slightly, adding some more color and relaxed silhouettes. Zoe is still ordering her clothes online and having them shipped in to Blue Bell, so no pastel frocks any time soon, but I think the quirkiness and colorful vibe of the town is definitely starting to have an influence on her.
CS: Should we expect to see a change in Lemon's prim and proper style now that she is a single, self-relying woman?
MMP: Lemon's look has progressed into a more contemporary direction and less vintage. She's becoming more of a woman of the 21st century now that she is single and thinking about her career and future. Expect to see more professional looks from her, but by no means is she giving up her florals and pastels.
Learn how to nail Zoe's city-chic style and more after the jump.
CS: What are the three must-have pieces to nail Zoe's style?
MMP: The three must-have pieces from Zoe's closet are an IRO leather jacket, an A.L.C striped sweater, and a pair of Phillip Lim bright mustard trousers. Of course, this same look can be done on a budget: a leather jacket from Zara, striped sweater from Club Monaco, and a great trouser from J.Crew.
CS: Is there anything you guys are doing differently this season versus last?
MMP: I'd say we're doing quite a bit more online shopping this season for Zoe, which makes sense since that's where she would be doing her shopping. I'm loving ShopStyle to find whatever I happen to be looking for. We're also making quite a few more custom pieces for Lemon this season. Expect to see the dresses we designed for her midseason.
CS: Any funny set stories to share from season two?
MMP: There will definitely be some good laughs in our Halloween episode "Walkin After Midnight." I think there will be some true costume surprises.