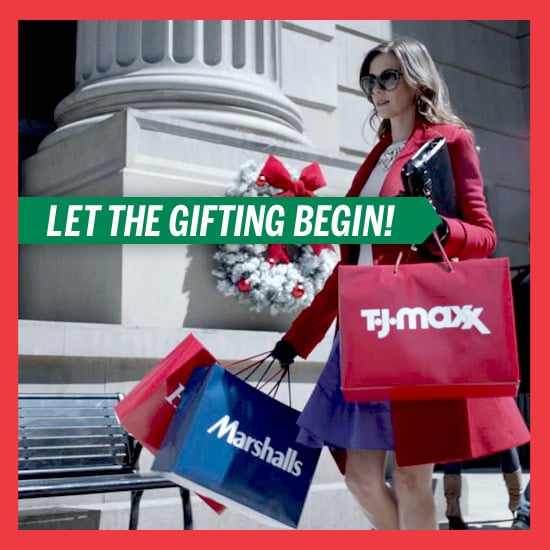 There's nothing like the warm, fuzzy feeling you get when passing out gifts to the ones you love. Except maybe the incredible, thrilling rush that comes with scoring this gifts at an incredible value during the most invigorating shopping season of all!
This year, our friends at T.J.Maxx, Marshalls, and HomeGoods are giving you more reasons than ever to celebrate your holiday shopping victories — by creating a series of fun and inspiring gifting "missions" that you can tackle weekly for a new chance to win!
Readers as well as our favorite lifestyle bloggers will be invited to participate in five missions across T.J.Maxx, Marshalls, and HomeGoods stores, then simply share their experience via Twitter using the hashtag #TheGifter. Each week, one winner will be chosen to receive a $500 gift card! You can also visit #TheGifter holiday gifting hub to explore an ever-evolving gallery of amazing gifts at amazing values — check back often for fresh inspiration and fun ideas.
Make this holiday shopping season your most triumphant yet! The first mission is under way, so start making your gifting list, and click here for more details.