Heidi Klum's Bodies Cadaver Halloween Costume 2011
Heidi Klum's Shocking Cadaver Costume!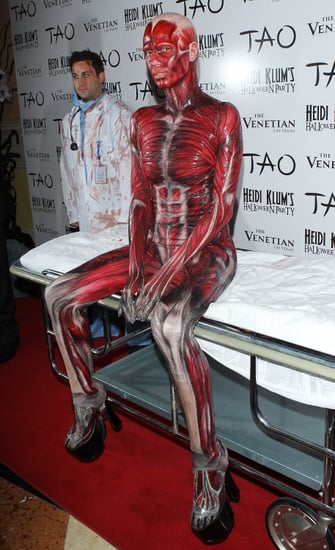 Happy Halloween! Heidi Klum is a legend when it comes to Halloween; her parties and elaborate costumes — an ape, the goddess of destruction, a transformer — are the stuff of lore. This year, she blew it out by arriving as a cadaver from the Bodies exhibit, and we are totally creeped out in the best way. What do you think of Heidi's costume?