Today, we're taking a commemorative look back at the many colorful looks of Hillary Clinton. We aren't the only ones to enjoy a look back at Hillary's many two-piece sets; after all, she poked fun at her sartorial routine by making her first-ever Instagram post an homage to her signature look [1].
Hillary doesn't only do matchy-matchy looks, though. In recent history, she's actually more inclined to make a statement with a bold jacket or a beaded necklace. And frankly Hillary's giving a gift to us in the form of inspiration on what to wear to the office. Join us for a look back at some of Ms. Clinton's most noteworthy looks, all of which show she knows how to command a room.
Seizing the Day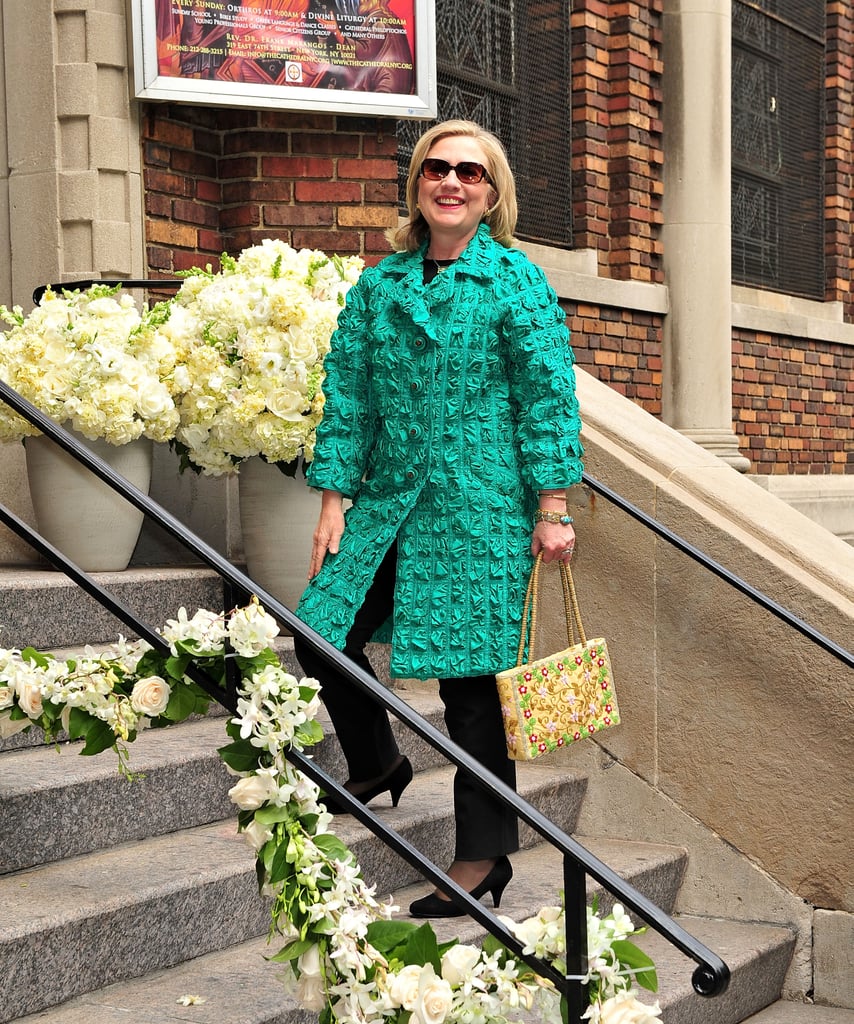 Hillary has proved time and again a smile is the best accessory.
Red Carpet Ready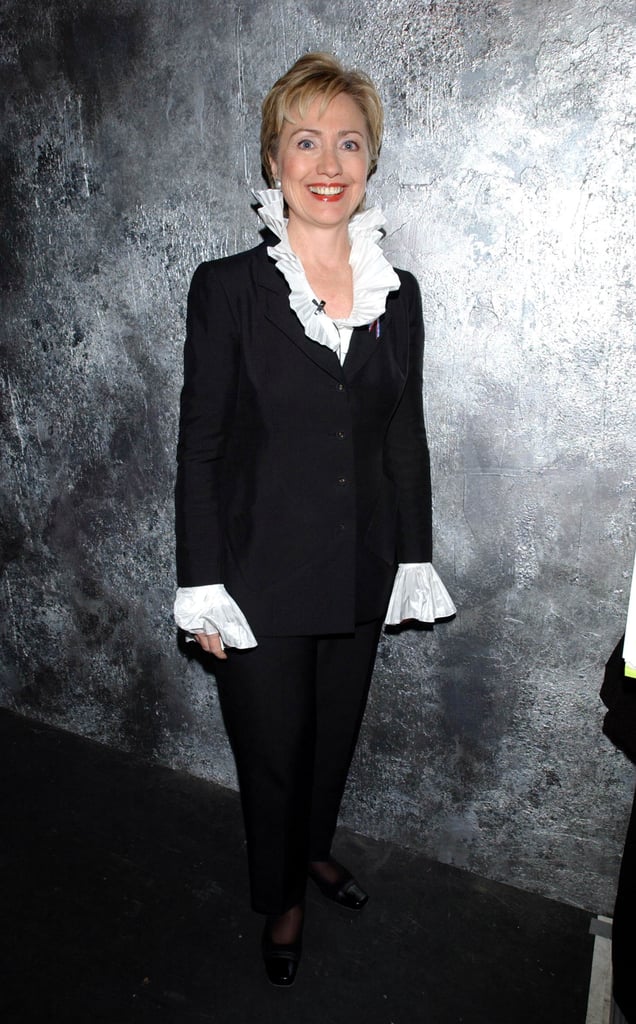 Hillary mastered the art of wearing frills.
Her Uniform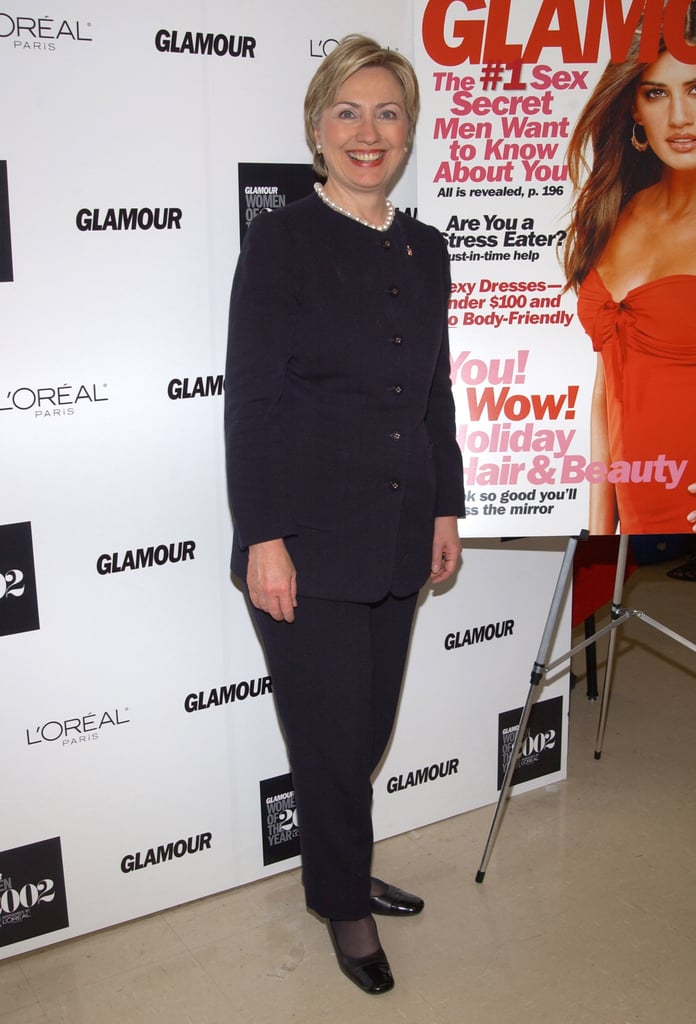 Hillary proved head-to-toe black is anything but basic.
Adding Flair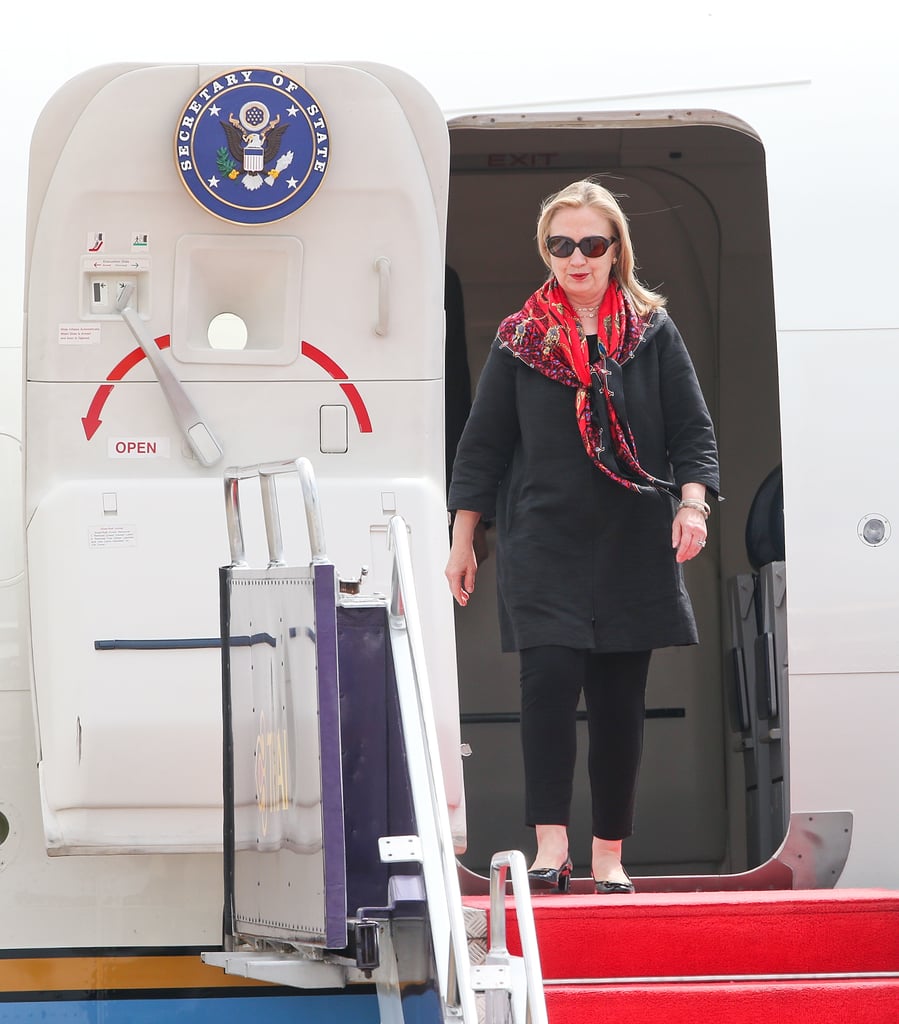 Another great tip: add a pop of color to a dark outfit with a chic, printed scarf.
Bold Outerwear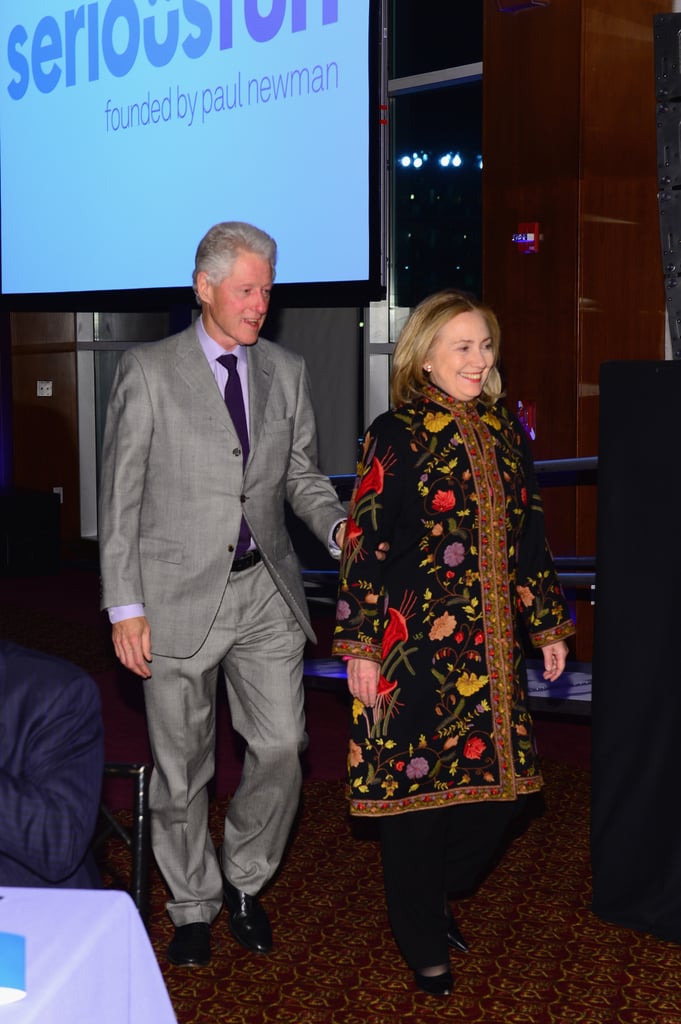 Really — each jacket is better than the last.
Going Green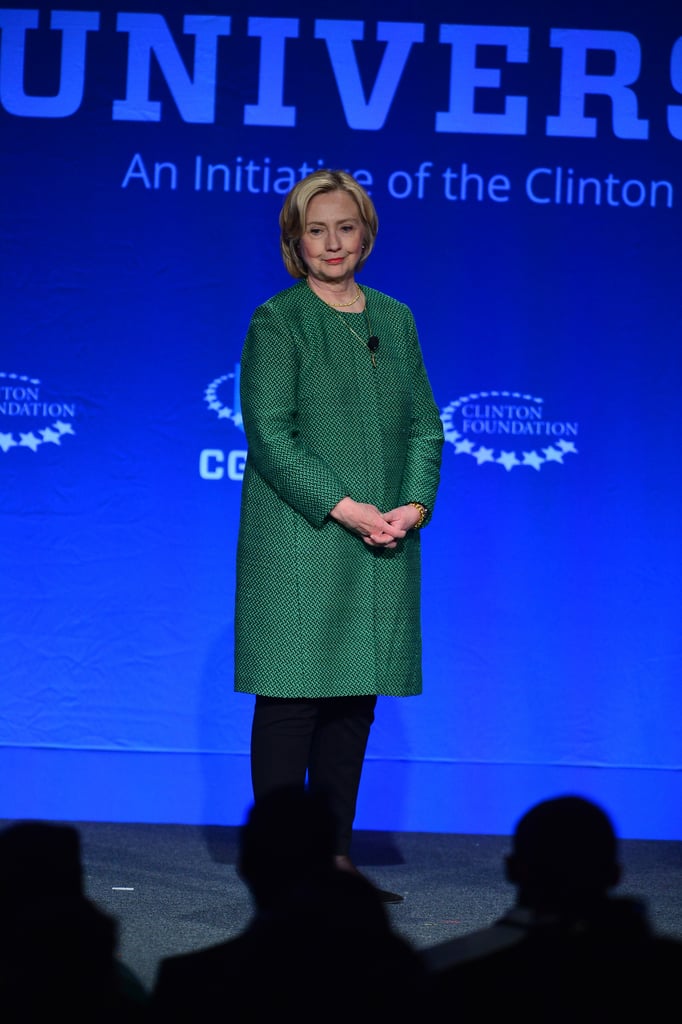 The former US secretary of state wore a gorgeous green coat while attending the Clinton Global Initiative University at the University of Miami.
Major Metallics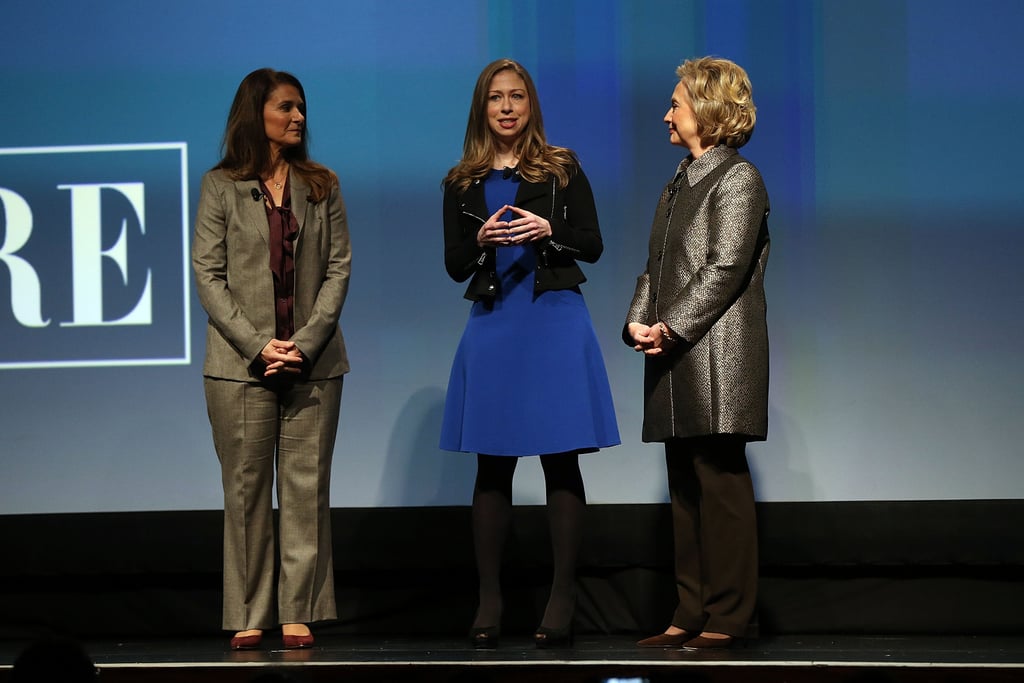 Is that metallics we spy? How fashion forward of her!
Major Monochrome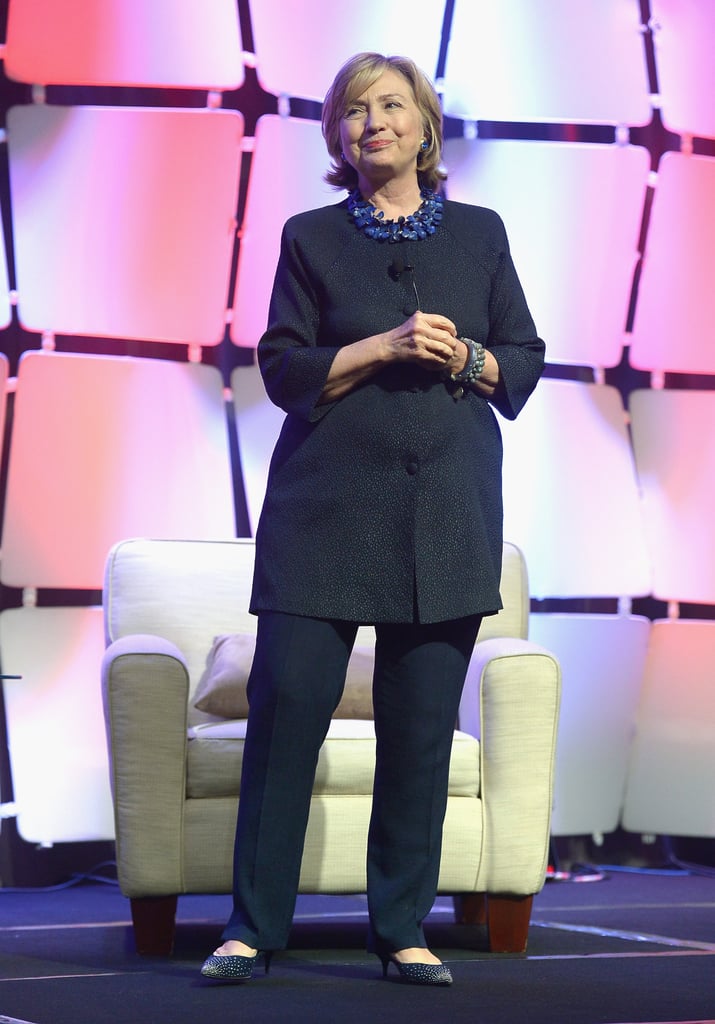 These days, Hillary prefers to keep it monochrome rather than go with a full-on power suit. She even matched her shoes to this navy outfit.
The Classic Coat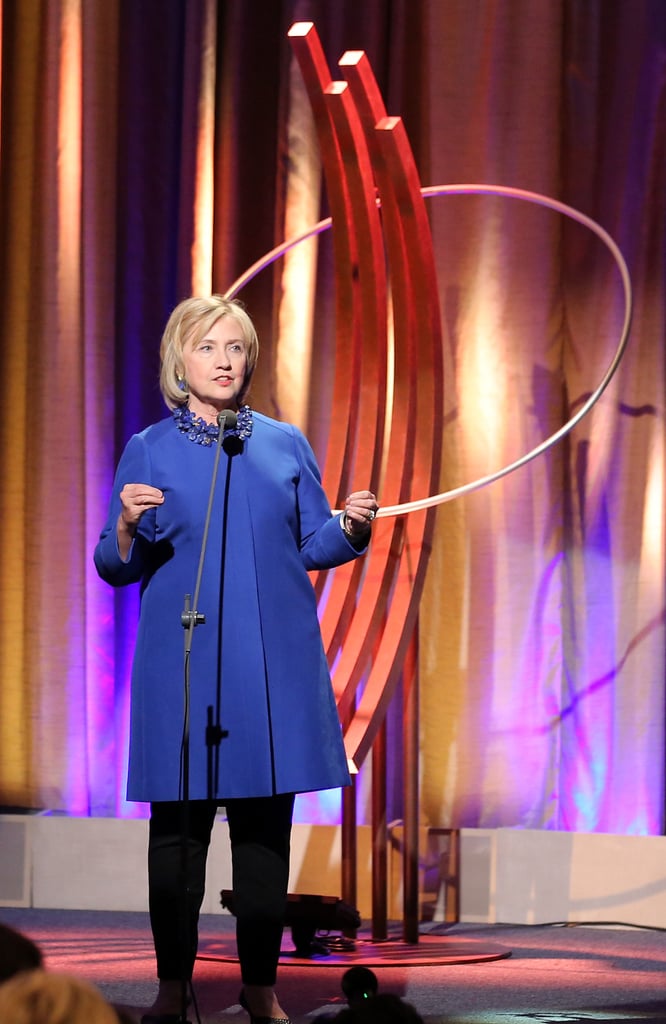 Another classic-looking coat and statement necklace combo.
Shining Bright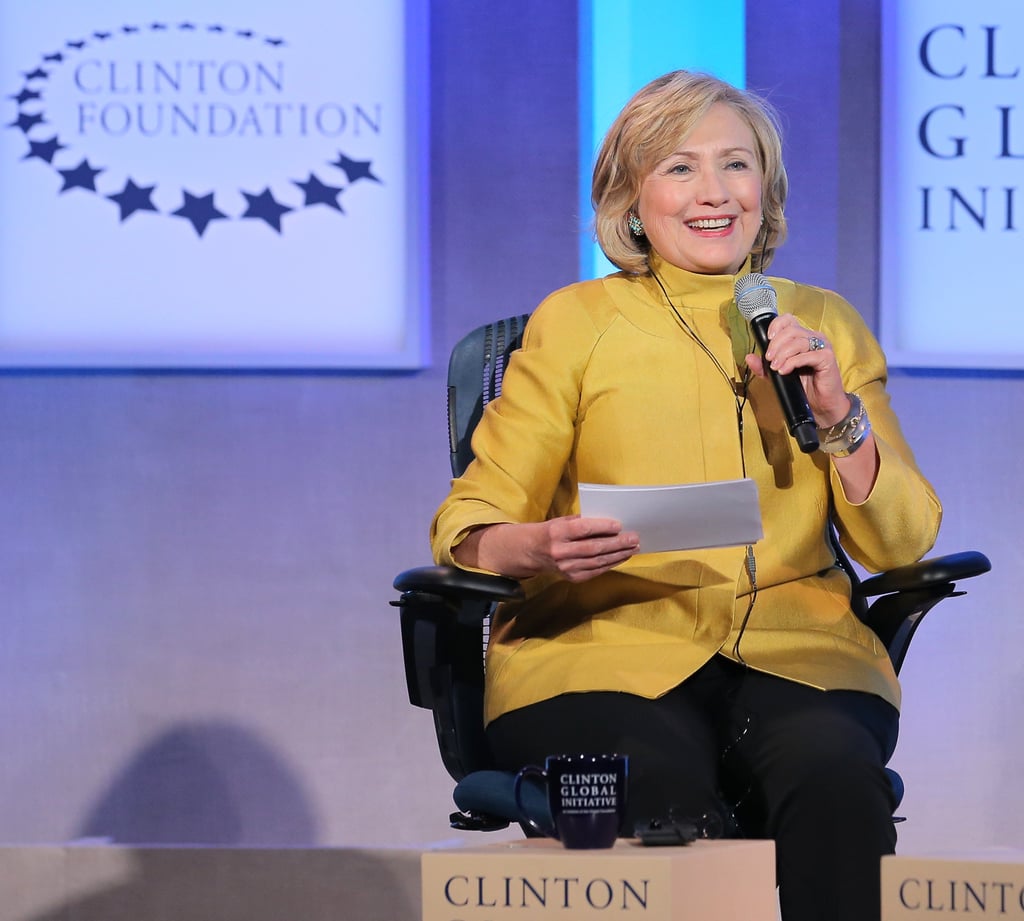 Hillary isn't one to shy away from bold colors — or big bangles!
Statement Jacket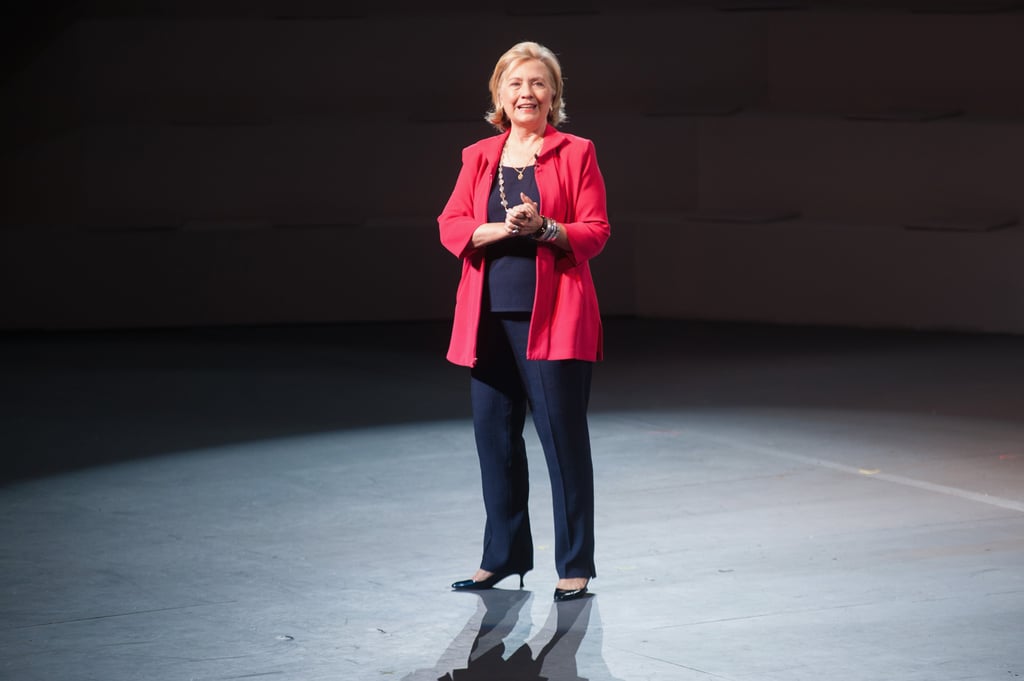 The lesson here? Sometimes all you need are a bright jacket and a few accessories to give a basic look a bit more oomph.
Pretty Prints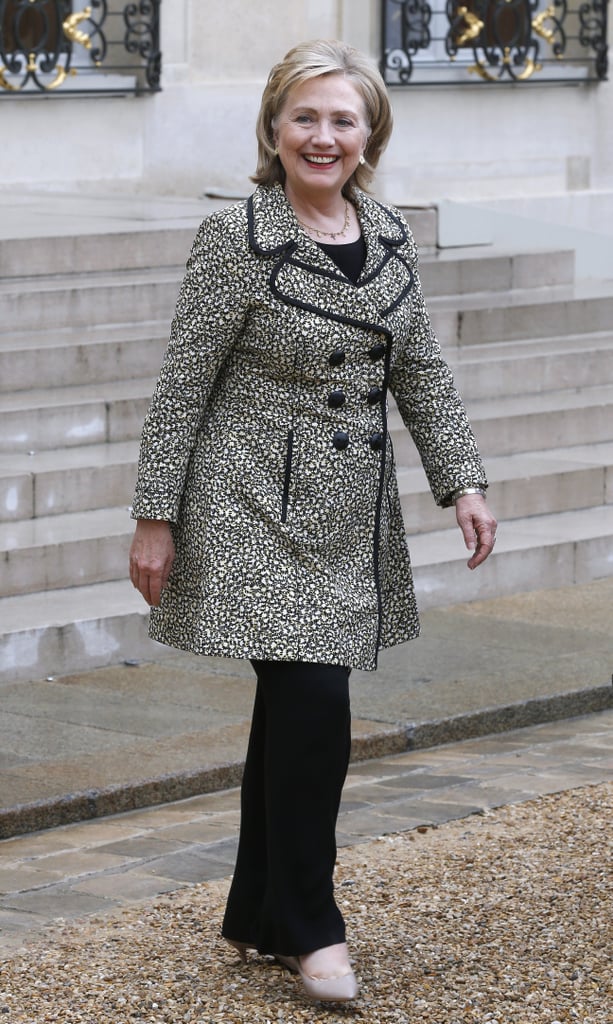 Why rock a neutral-colored trench when you can go with a pretty print like this?
Blue Moment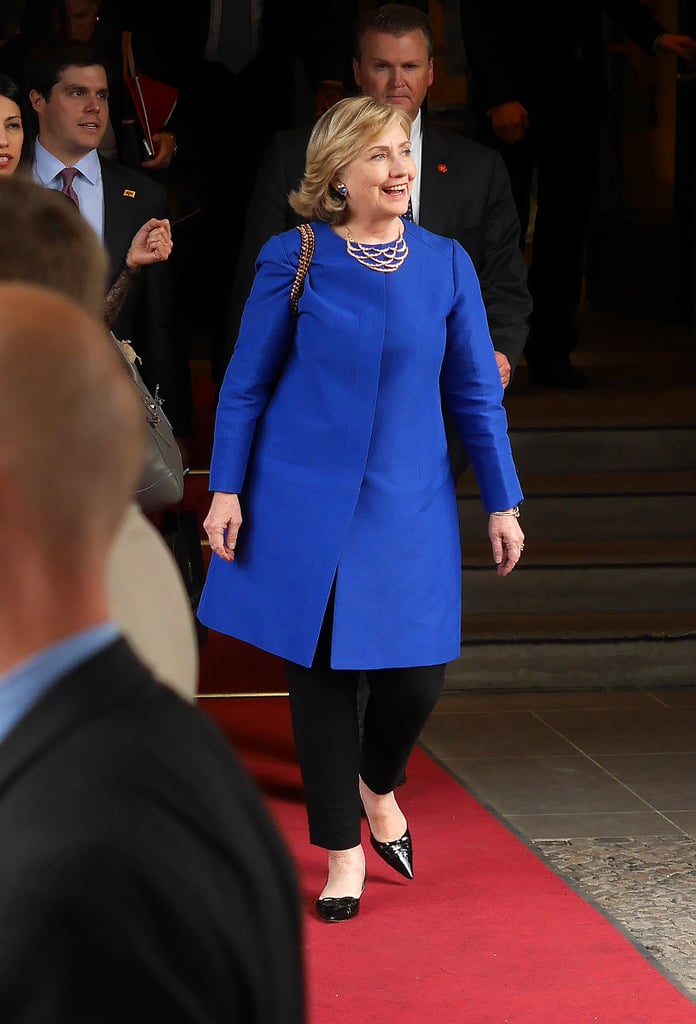 Much like Michelle Obama [2] and Kate Middleton, she's also not afraid to rewear pieces. We've seen Hillary rock this jacket on more than one occasion, but she switches up her style with different accessories.
Standing Out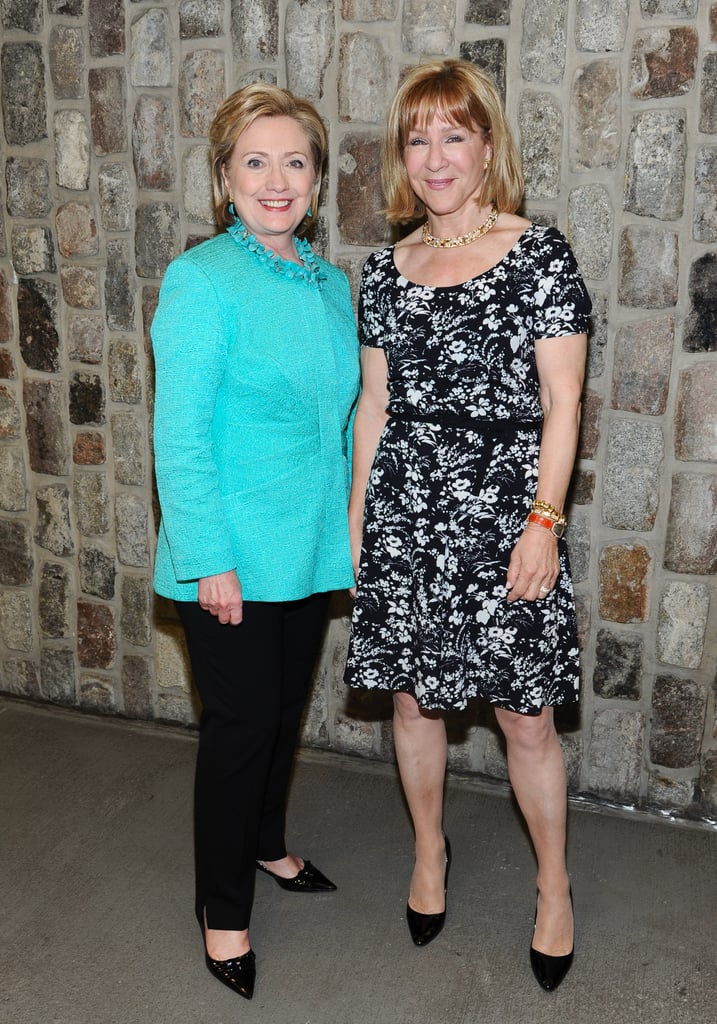 Turquoise is truly Hillary's color.
Asymmetrical Hem
Or is it lime green? She can pull off anything!
Vibrant Color
Although she still breaks out the structured sets from time to time, Hillary continues to stand out in the crowd thanks to her affinity for vibrant hues.
Flower Power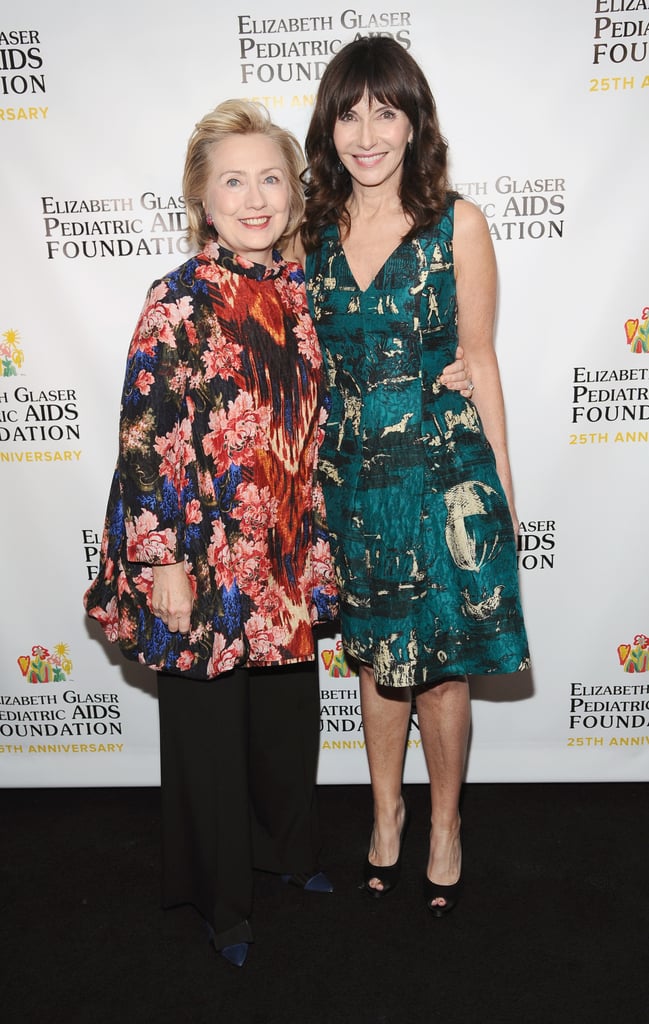 Even sans jacket, Hillary prefers to keep the top half of her outfit longer in length. She definitely knows which styles flatter her shape.
Stars and Stripes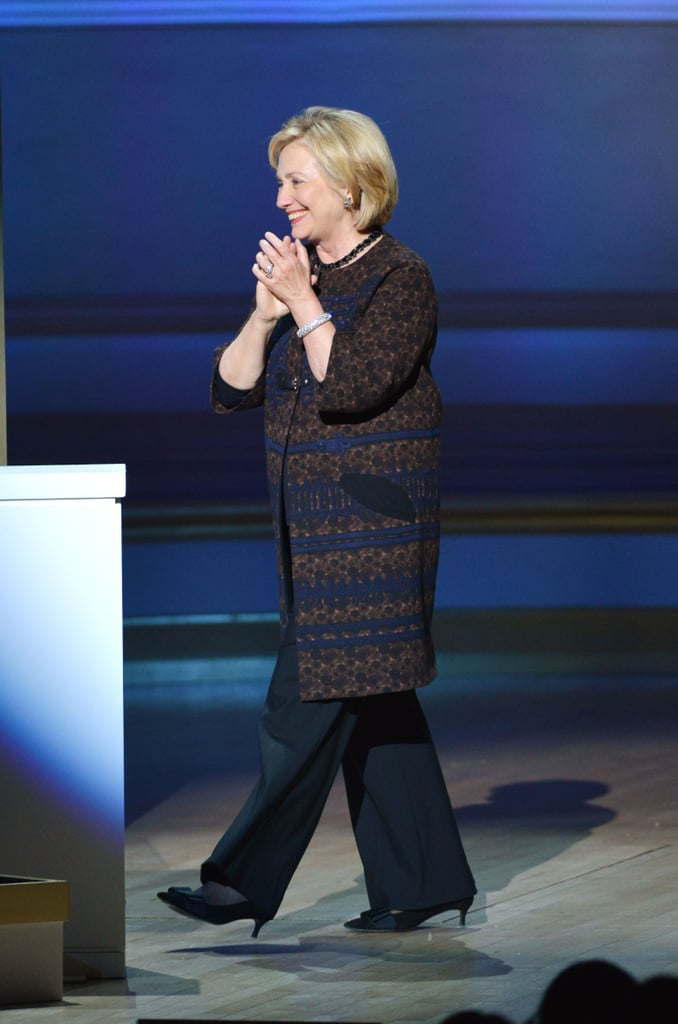 Brown and blue. And is that a choker necklace [3]?!
Power Player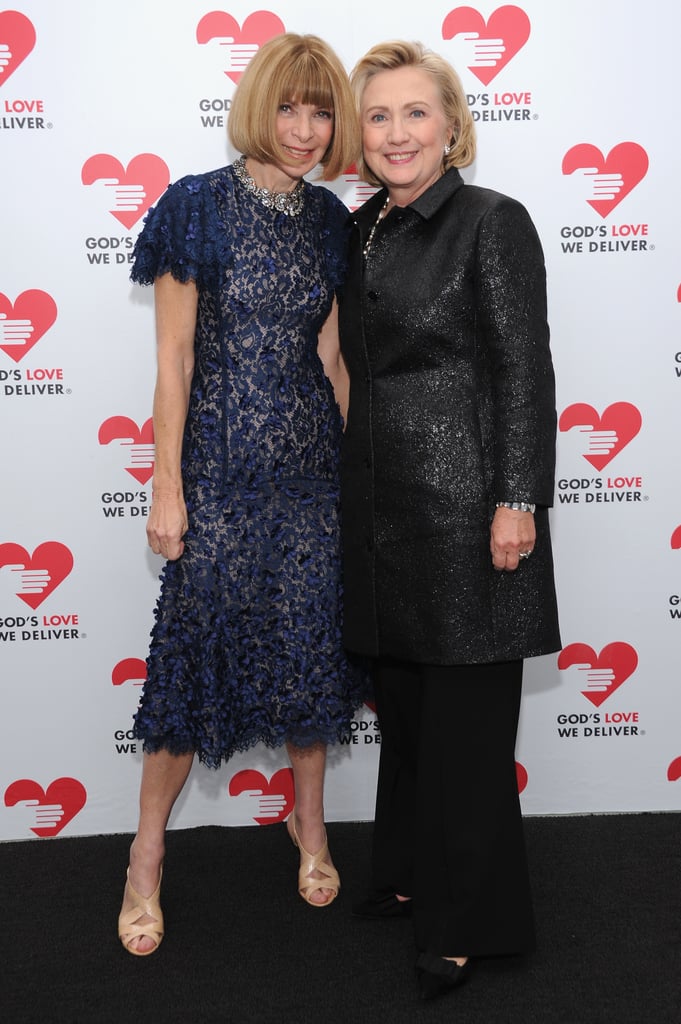 How's this for fashion cred? Hillary posed for a pic with Anna Wintour.
Match Point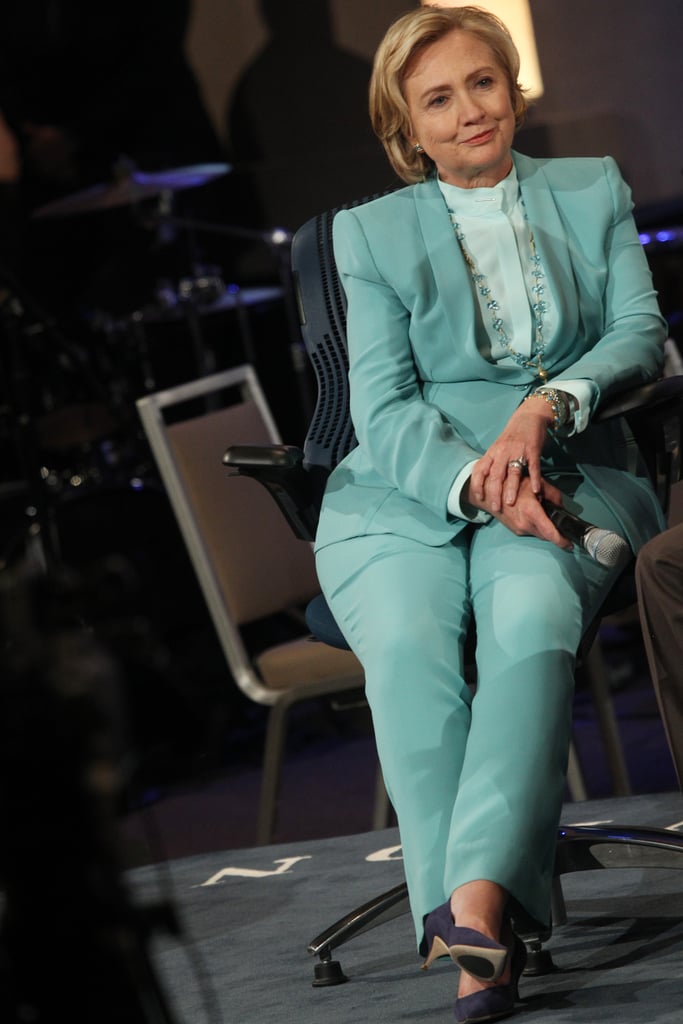 She sure does have a thing for matching her accessories to her outfit — and somehow it always works.
Fashionable Friends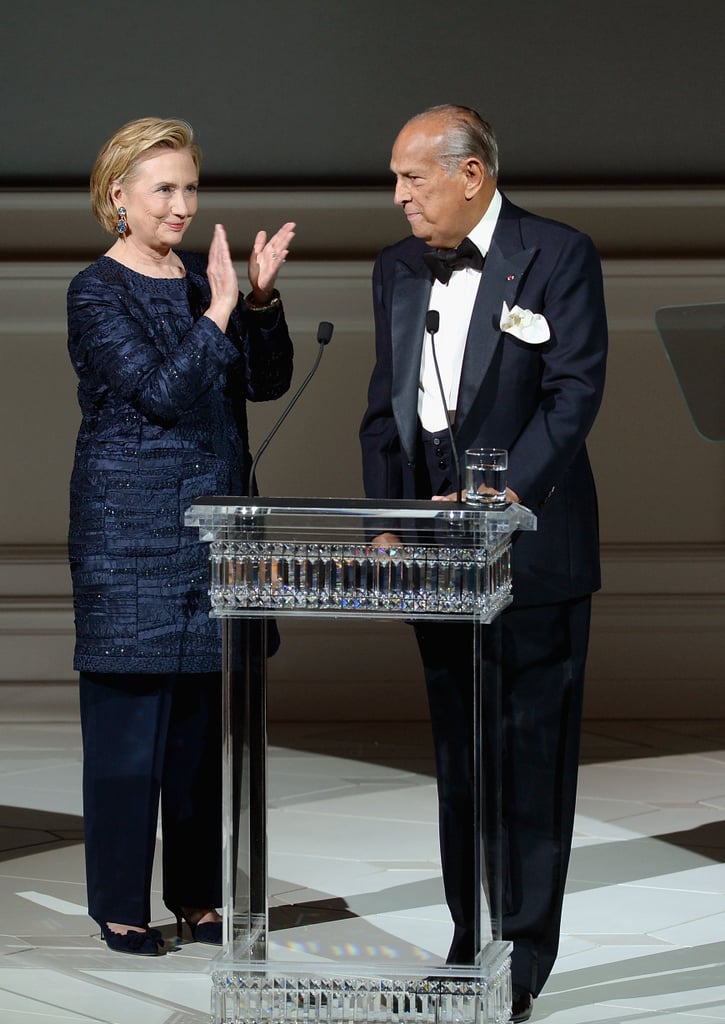 With her late, great, dear friend Oscar de la Renta. Apparently he was also the one who told her to cut her hair [4].
Leading With Color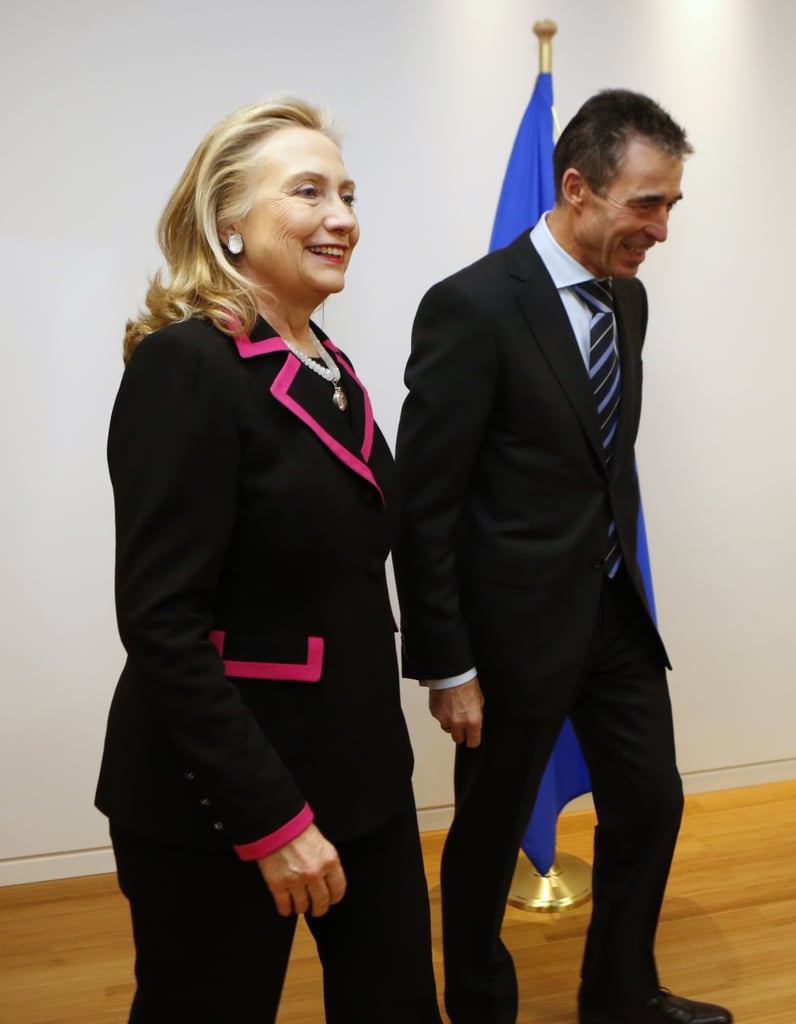 There's nothing cooler than some hot-pink piping on your power suit.
Best Accessorized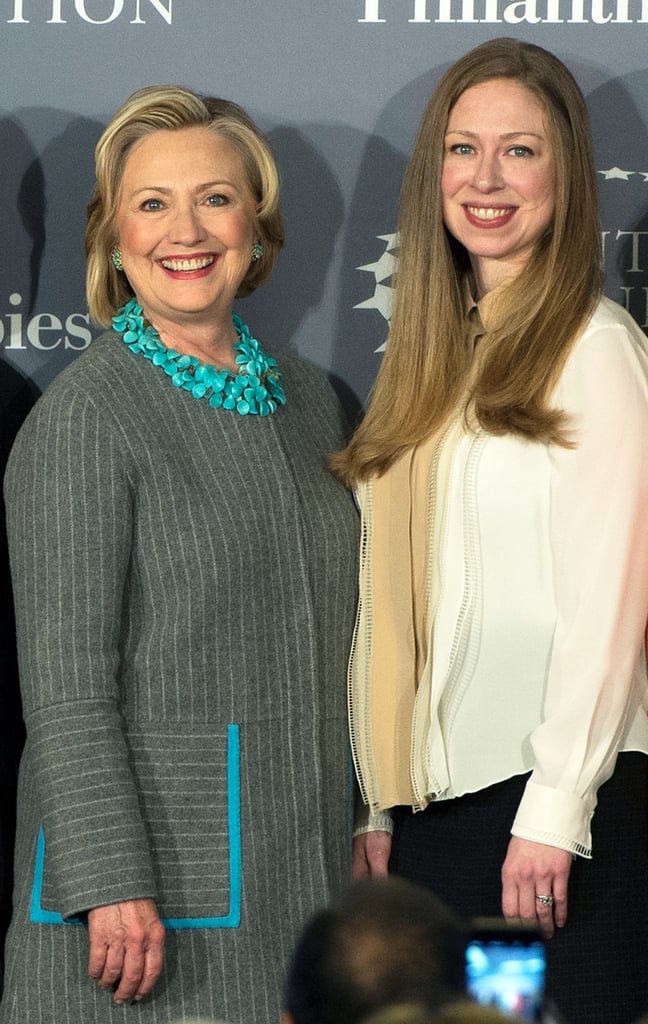 Hillary knows how to accessorize: she's got some great statement necklaces in her jewelry collection.
Power Look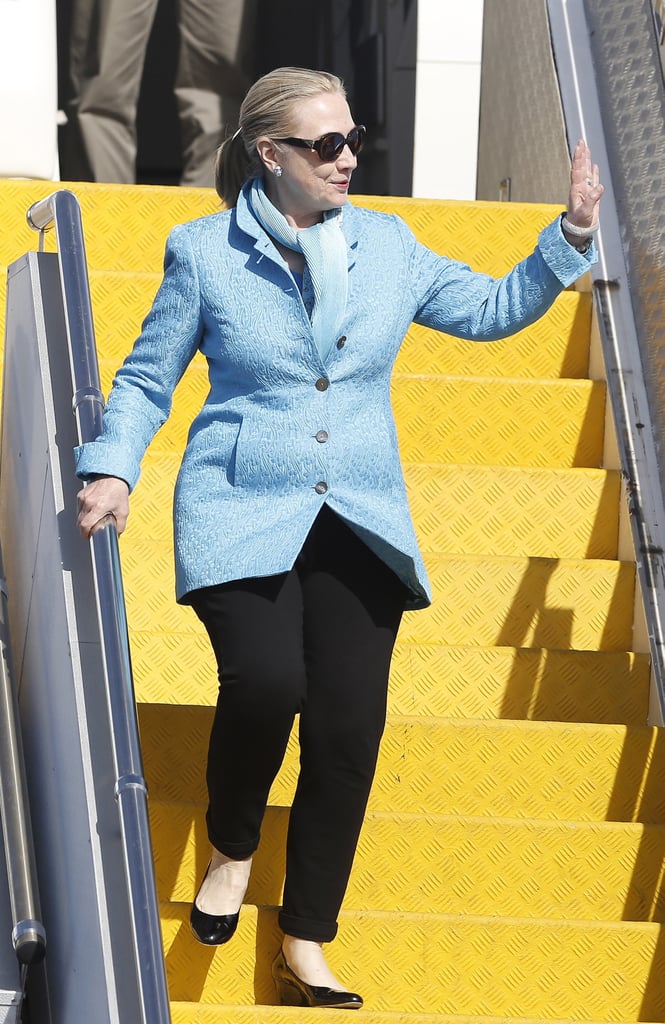 While the light blue color looked lovely against Hillary's skin tone, we can't help but be distracted by those fun wedged shoes.
Couples' Dressing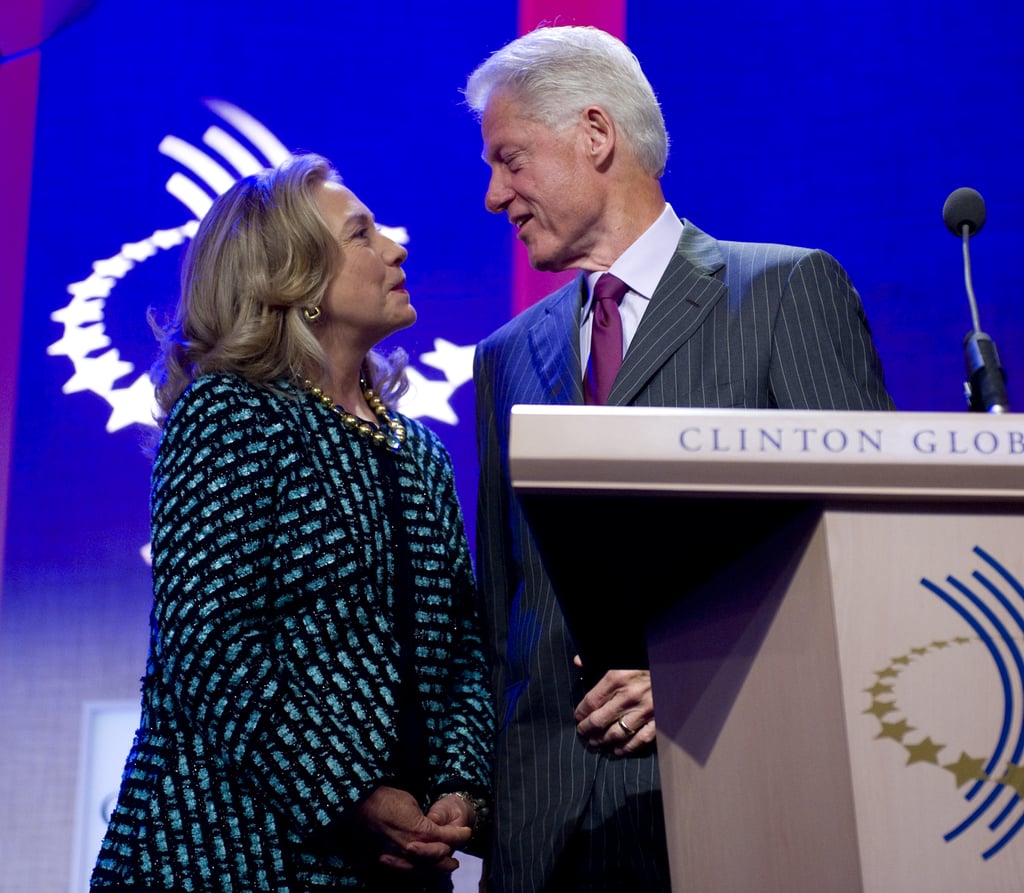 She stole the spotlight from her husband, former President Bill Clinton, thanks to this bright blazer.
Colorblocking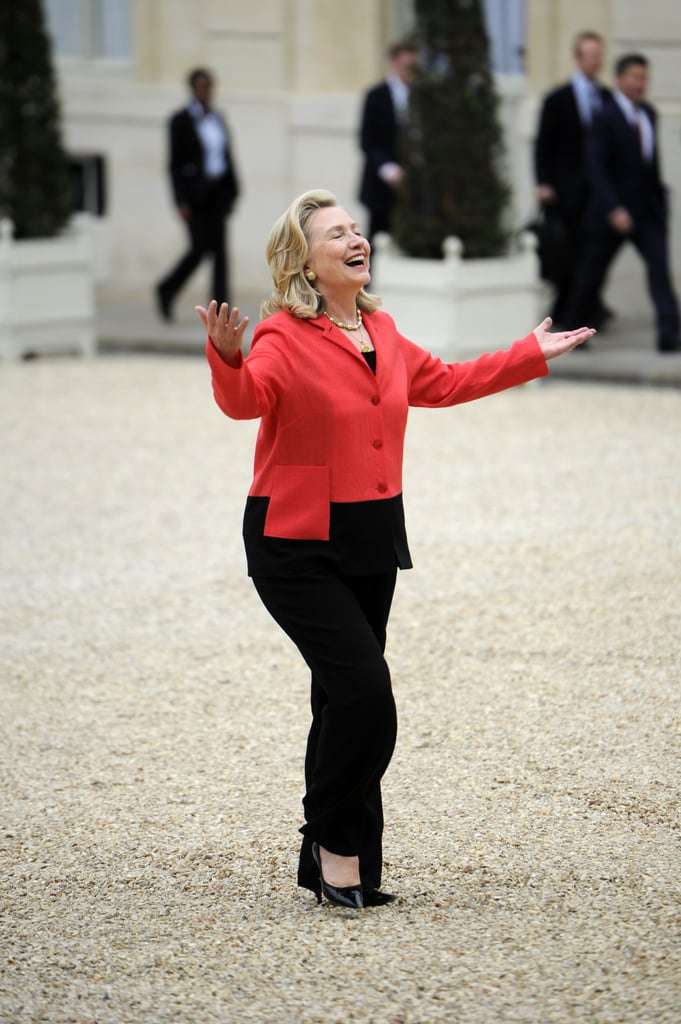 Red and black: a classic and always-fierce color combo. And Hillary knows it.
Classic Style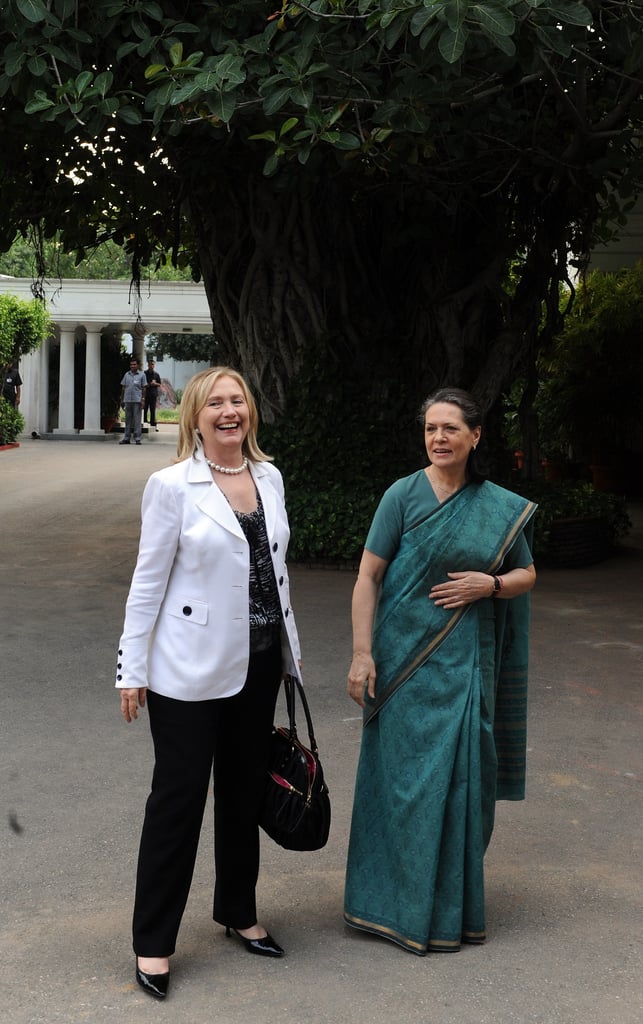 Looking pretty in pearls.
Head to Toe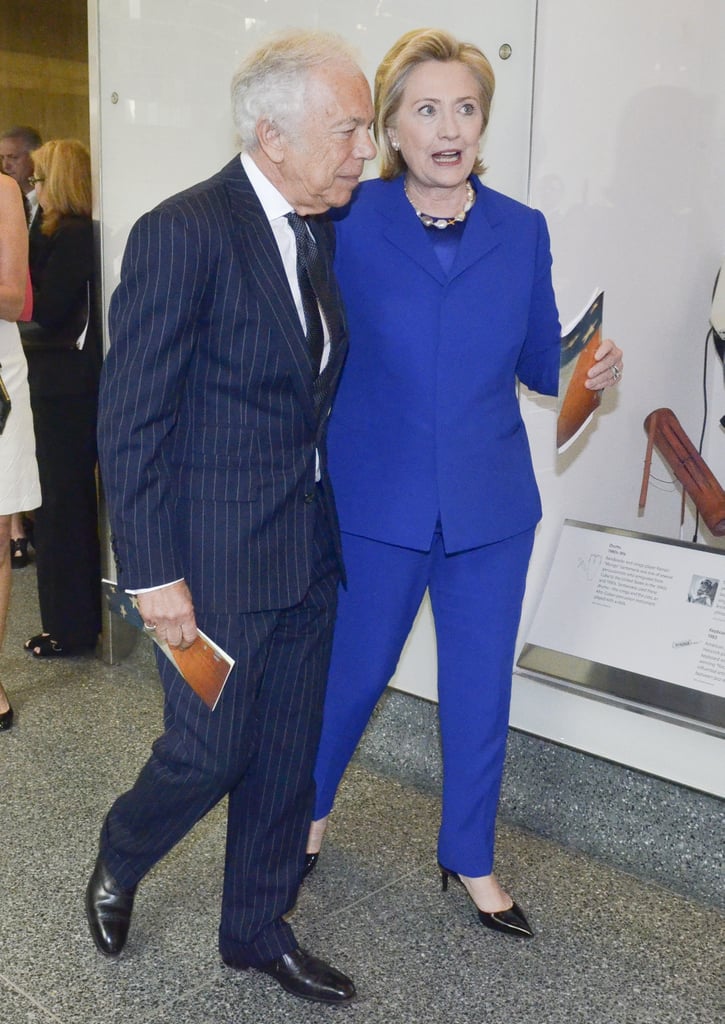 Oh, what's that? Just walking and talking with designer Ralph Lauren? No big deal . . .
Trendy Tweed
Topping off a basic, all-black look with a ladylike tweed jacket.
In Color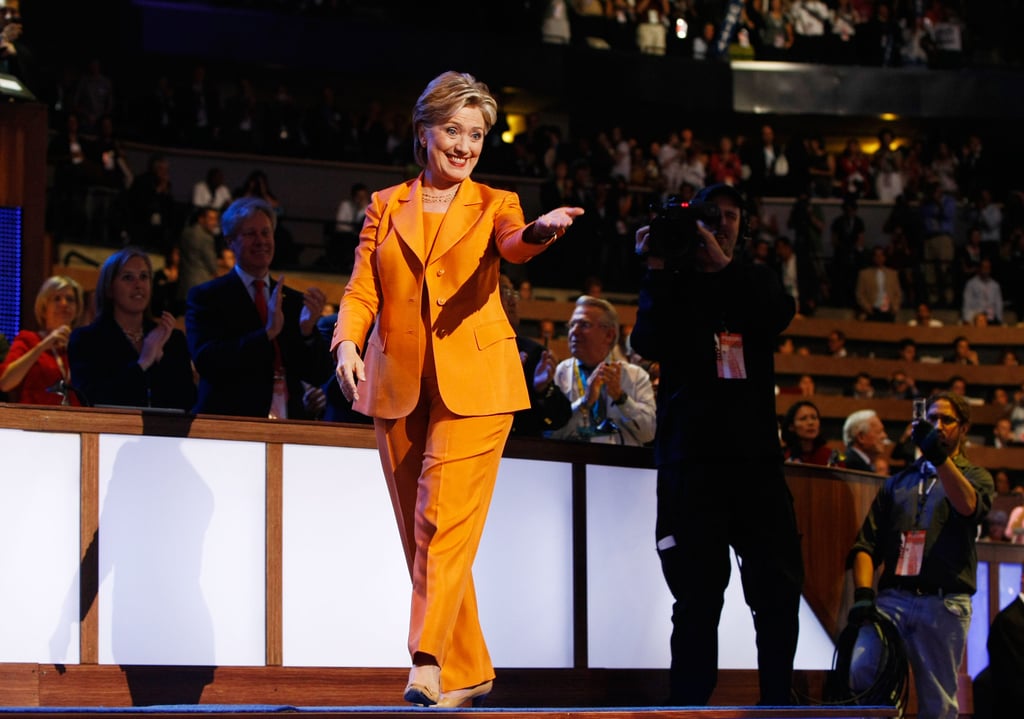 Back in the day, it was definitely all about the power suit for Hillary, but at least she kept it bright!
A Complete Look
Who else could pull off a periwinkle number like this?
Heads Up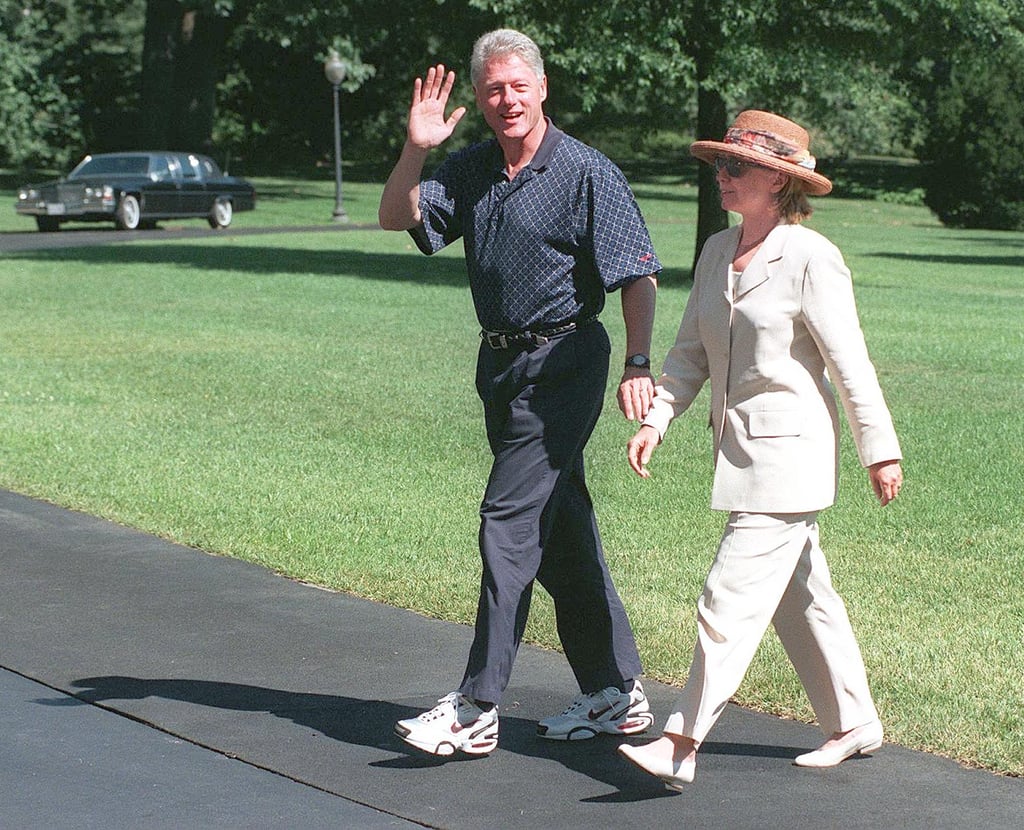 As first lady, she still kept to structured looks but had fun with hats and other little extras.
Always in Style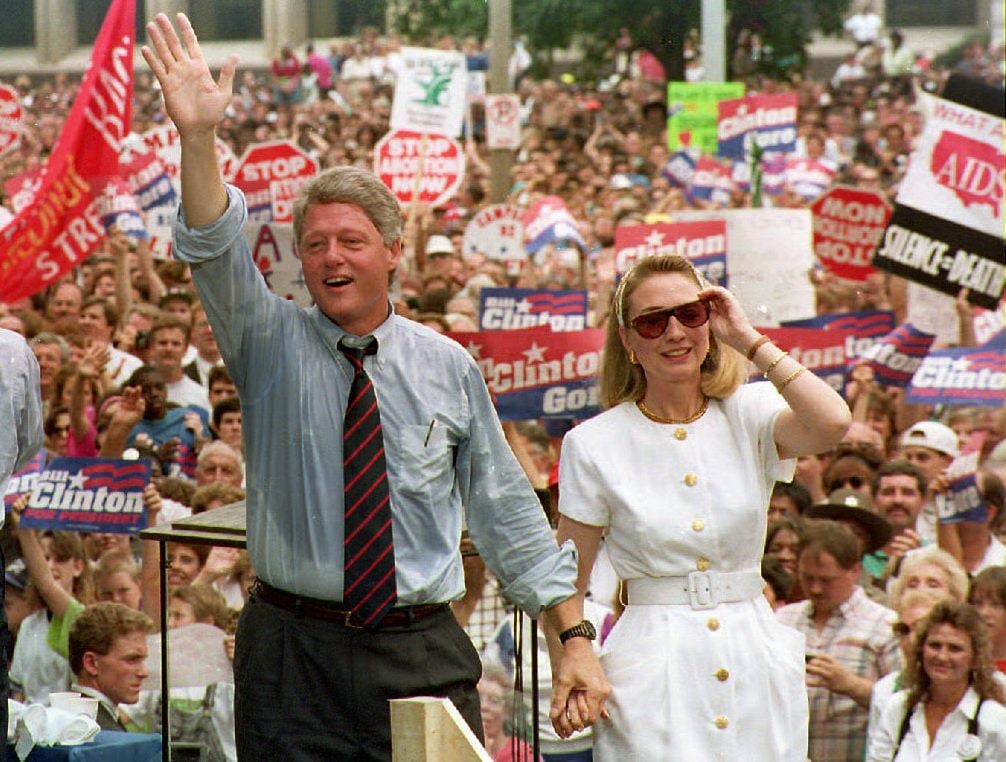 Yep, Hillary's always been a fashionista at heart.
Having Fun With Fashion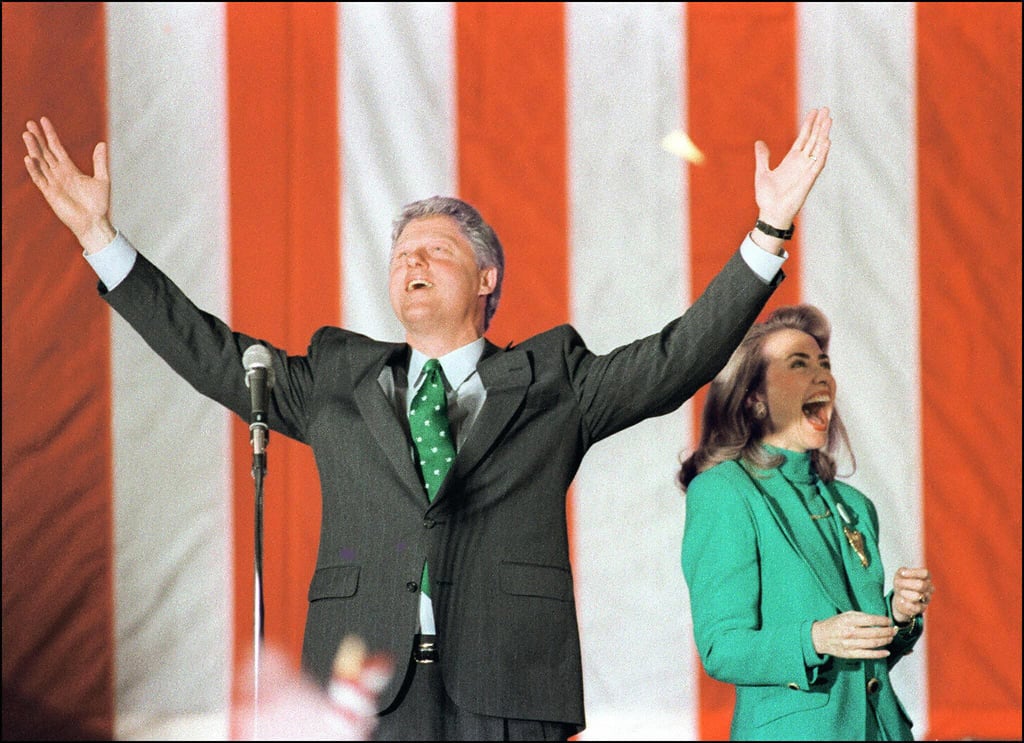 We can't wait to see all the outfits she wears throughout her race.