Hillary Clinton Style Endorsement
Hillary Clinton Is Fashion's It Candidate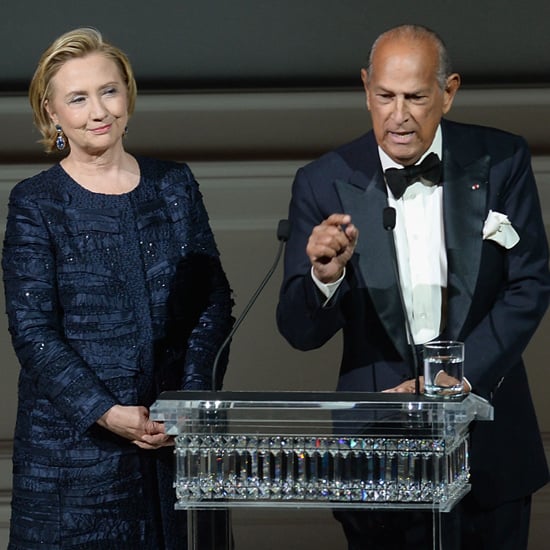 What's the hottest trend for Fall 2016? We're forecasting a chic shade of Hillary. Not a doorbell has been rang, nor the first baby been kissed, and fashion's elite are already getting aligned with the potential candidate. News today that Clinton will be bestowed with Michael Kors's inaugural award for outstanding community service at the annual God's Love We Deliver Golden Heart Awards is just the latest in designer endorsements.
This coming after Anna Wintour backed Clinton at the opening of Oscar de la Renta's exhibit at the William J. Clinton Presidential Center. "It's anyone's guess what the next chapter will be for this extraordinary woman . . . I can only hope that all of you here in Little Rock will be celebrating her come November 2016," she announced to the crowd.
And while on the subject of de la Renta, at June's CFDA Awards, Clinton was on hand to present the designer with the Founders Award (and is there any ticket that reflects the fashion community's approval of you more than that?), which he accepted while referring to her as his "best friend." Afterward, de la Renta added a plug for her presidency. And why not; we already know blue's her color!