Holiday Party Jewelry Ideas From Lulu Frost
An Expert Game Plan for Holiday Accessorizing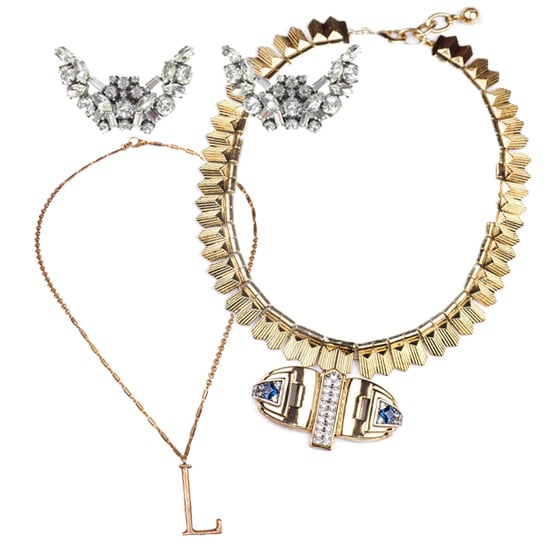 Every week, we bring you the best shoppable fashion and lifestyle stories from our partner Lifestyle Mirror. Today, we're sharing Taylor Davies's post about accessorizing for holiday parties.
If there's one thing we know about dressing for the holidays, it's that sparkle is a must. For the most au courant ways to sparkle this season, we tapped jewelry designer and all-around incredibly stylish woman Lisa Salzer.
Lisa is the founder and designer of one of our favorite jewelry lines, Lulu Frost. Her unique statement pieces—think epic necklaces, ornate earrings and stack-worthy bracelets—hit the sweet spot of luxe, slightly whimsical, vintage-inspired and, you guessed it, full of sparkle. Now, it's all well-and-good that Lisa is a master at designing the jewels our dreams are made of—but it's because she's also so good at styling them that we tapped her for this lesson in holiday style. From bracelets and gloves to statement necklaces paired with cozy knits, these are her ten best tips for dazzling your way through any festive occasion this season.
Visit Lifestyle Mirror for all of Lisa's picks.
Related:
The Best Carryon Bags Fit to Fly
How to Get Dressed in 5 Minutes
The Best Heels For Work
Who to Follow on Instagram: Celebrity Edition
Dita Von Teese's Makeup Essentials