Look — no one dreads a closet cleanout more than I do. Aside from the fact that it takes both time and a lot of physical effort, I hate getting rid of my clothes. After all, I'm of the belief that everything I own comes with a handful of memories. Like, I graduated college in that pleated, asymmetrical dress; had my first kiss in that graphic tee; and gave a horribly embarrassing presentation in those plaid, high-waisted trousers.
But as much as I hate to throw those pieces away, I'm well aware that some of them have an expiration date. Whether it's because the season's changing, certain trends are retired (for now [1]), or threads are pulling, post-Jan. 1 means it's officially time for a wardrobe haul. And I'm inviting you on my journey.
Below are the 11 items I'm throwing away, but not necessarily into the garbage. There are plenty of places where you can donate to those in need, and you can always sell your threads too — whether it's at your local thrift store [2] or on eBay [3]. Make sure to maintain an ethical sensibility and recognize that just because you're through with a top doesn't mean someone else can't make use of it.
And once that's done, it's time to shop for replacements, which is, of course, the fun part. Because how else would you reward yourself for a job well done? Scroll down to see how I'm refreshing my wardrobe so it's completely ready for the New Year. Who said that Spring was the season for cleaning?
My Peplum Top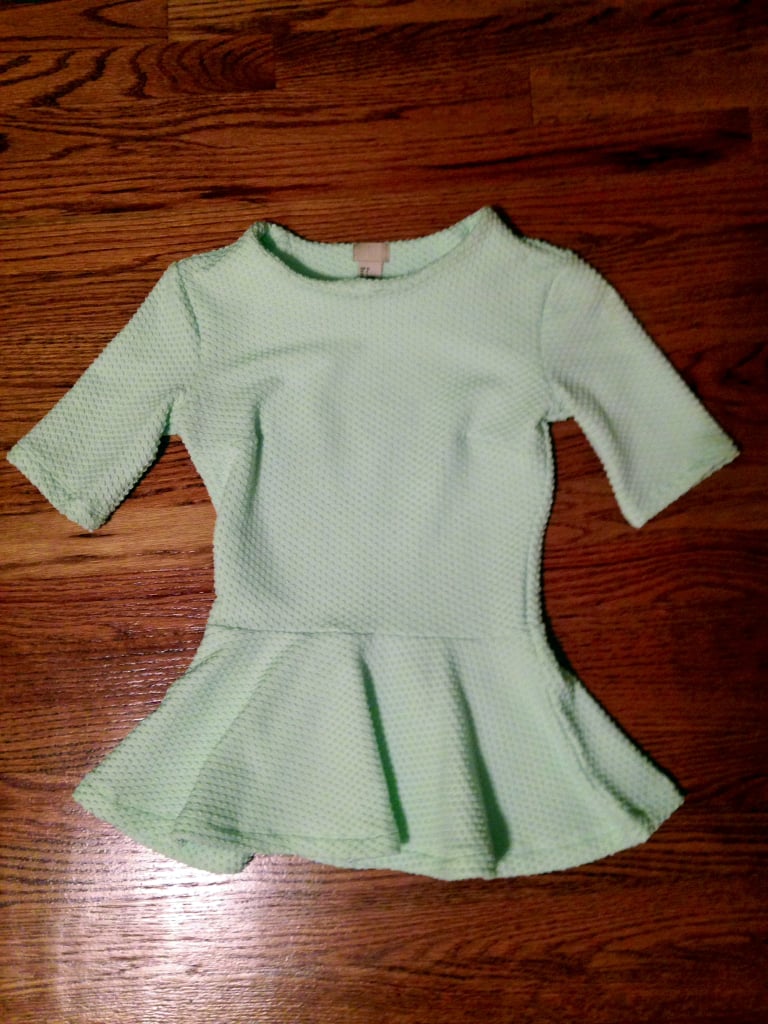 Some people think that peplum's had its moment in the sun, but that's not true. It's just that the detail has gotten an update. Now, it's all about side panels and crisp blouses that flare, rather than superflirty hemlines.
My Chambray Waist-Tie Blouse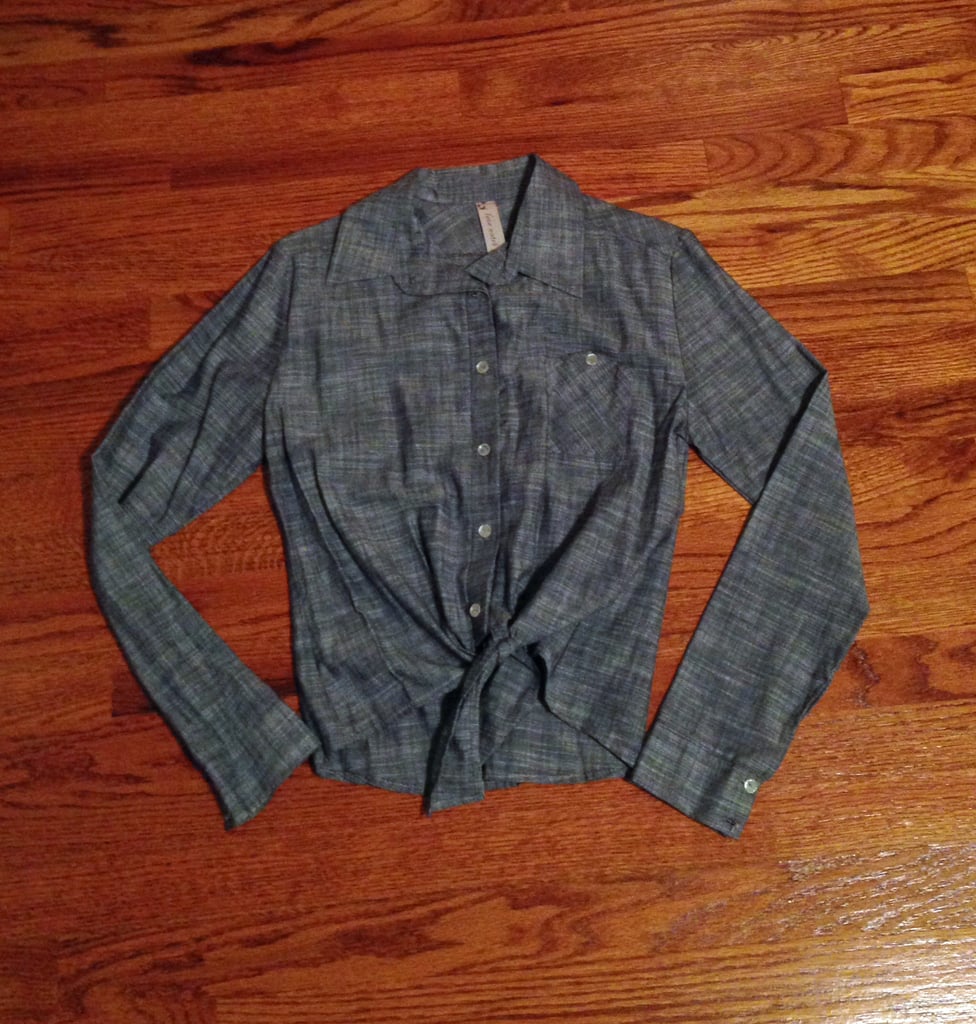 Chambray is a mainstay in any girl's closet, but a tie-up blouse works better with a cute pair of cutoffs and sandals. This season we're seeing Western-inspired details and a lot of deep Vs. And denim lends these cuts major casual vibes.
My Fringe Bags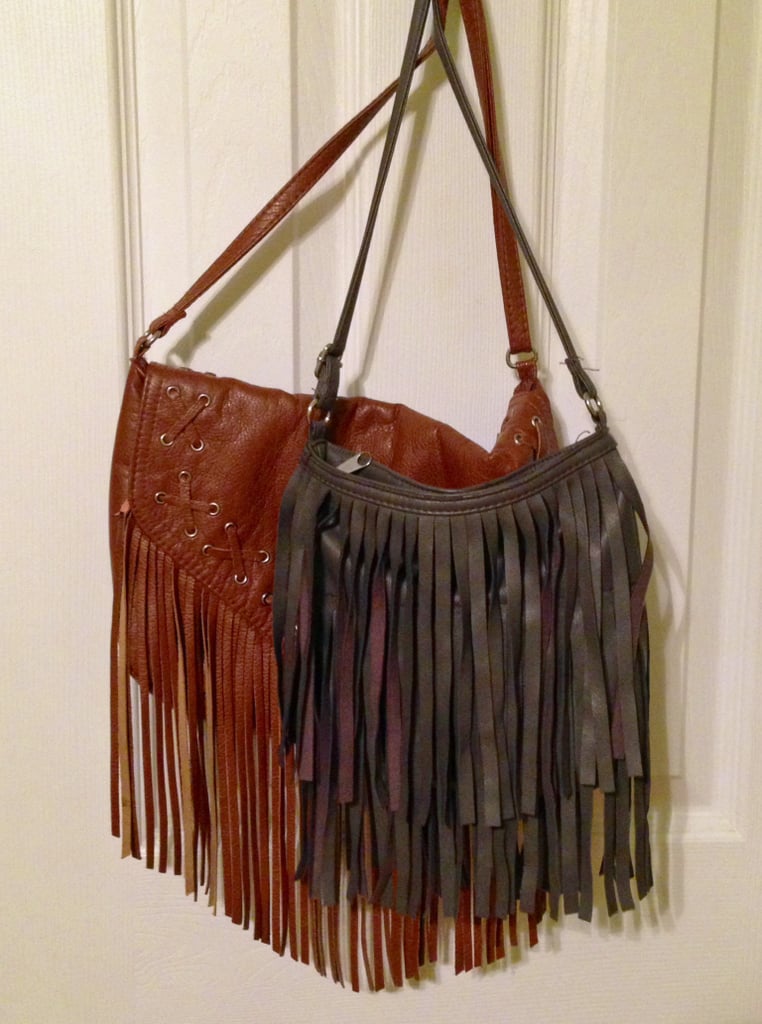 I'll always love the bohemian flair that comes with fringe [4], but I'm totally updating my old versions with either a hobo satchel or a cute clutch [5], which are perfectly on point right now.
My Asymmetrical Cutout Dress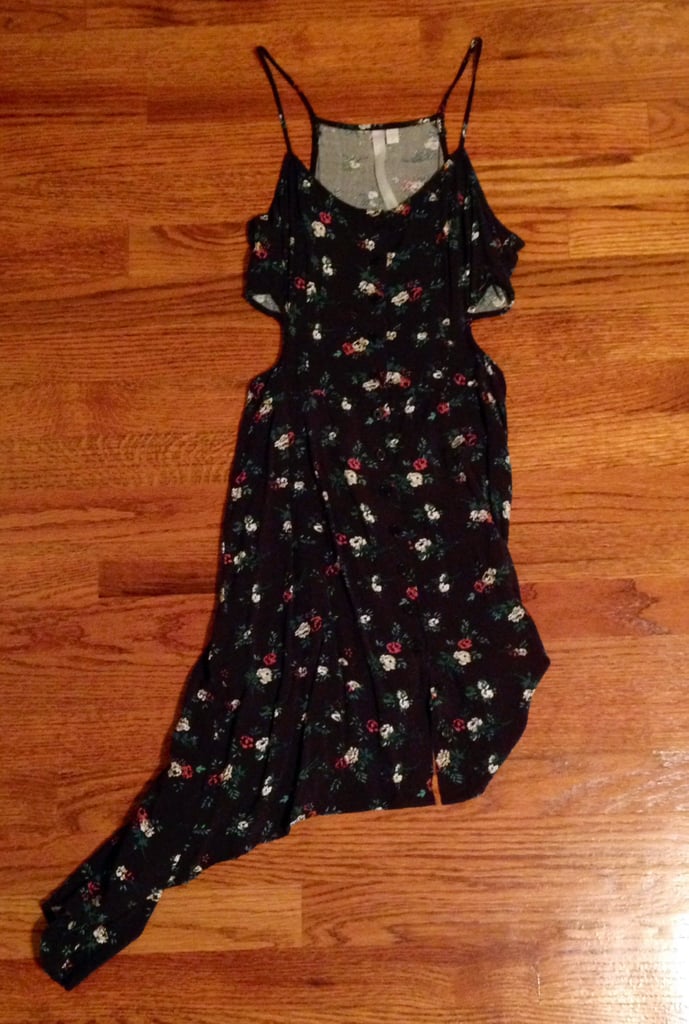 In my opinion, this dress has too much going on. From the high-low design to the cutout details, I can't see myself wearing it under sweaters in the cooler months, or even next Summer. However, I still love the avant-garde appeal of an asymmetrical design, but now we're seeing styles that are less "mullet-like" and more geometric.
My Floral Bomber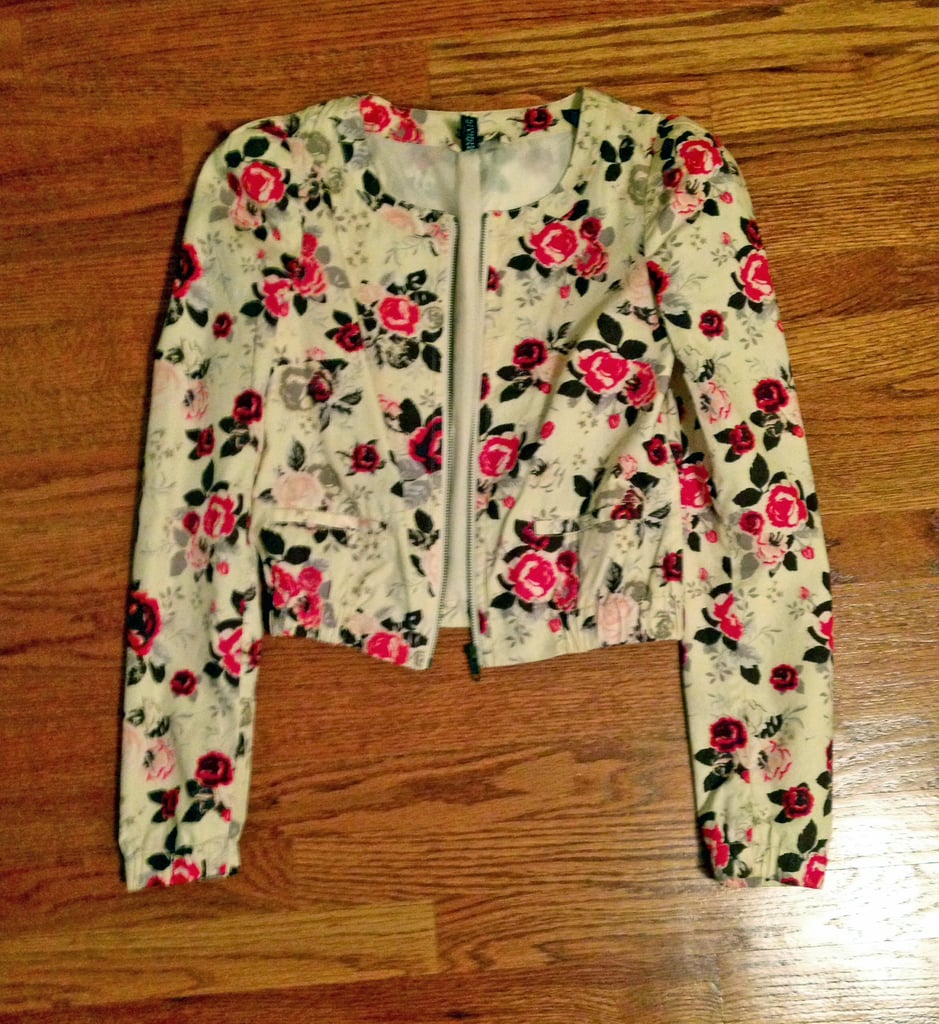 I love bomber jackets, but this floral print feels too summery. Instead, I'm shopping for neutrals or classic colors that will go well atop most of my wardrobe. Luckily, all the options in stores are also supersporty [6], which is another trend I'm crazy about.
My White Low-Top Sneakers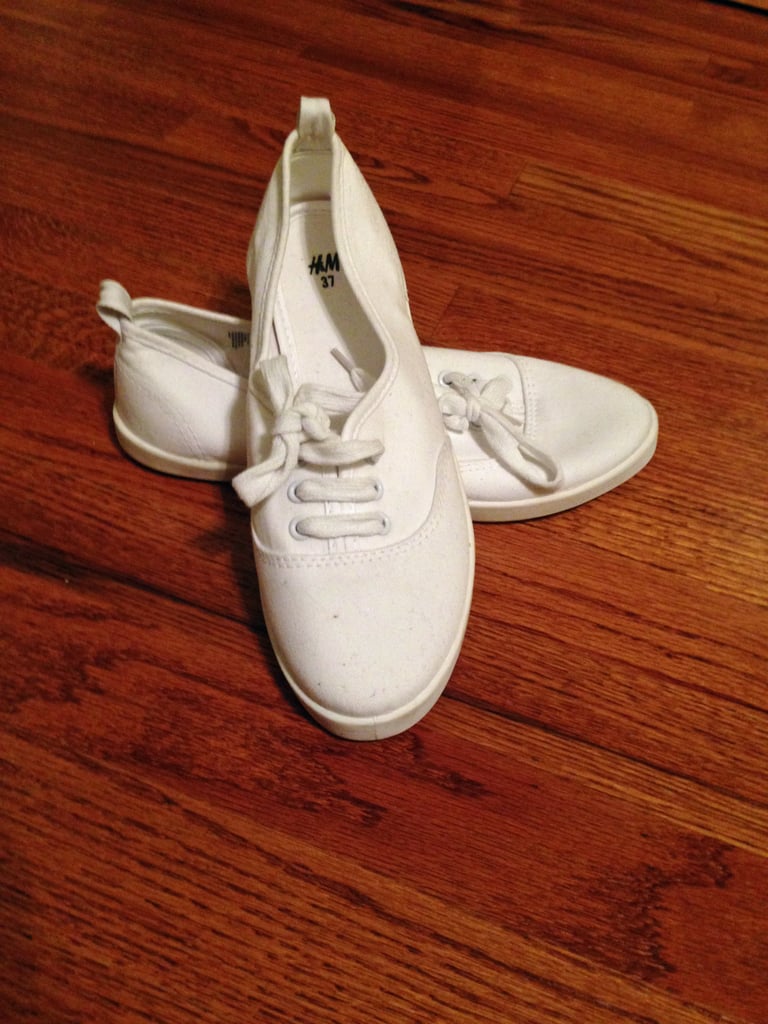 While I love low-tops, this silhouette feels a little tired, especially for Winter. Instead, I'm shopping for cute trainers that high-end designers have officially made cool [7], or slip-ons in a fun print.
My Quirky-Print Dress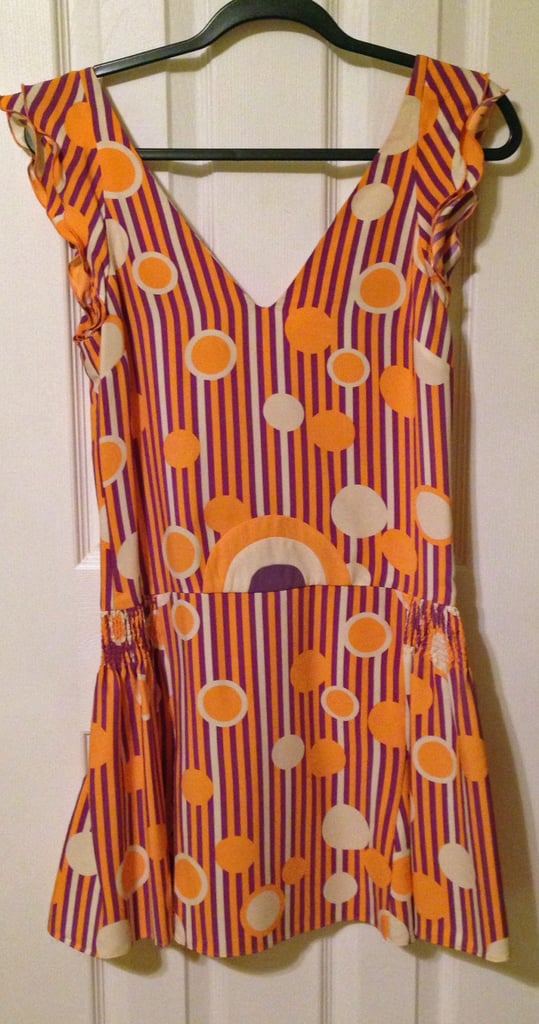 I think that every girl should have a quirky statement sheath dress — a go-to when you want to stand out. But this one isn't exactly the most flattering, and there are plenty of heavier dresses in a range of styles that are appropriate for the season. I'm thinking wrap dresses, crisp collars, or, for the bohemian sort, layers of chiffon.
My Statement Necklaces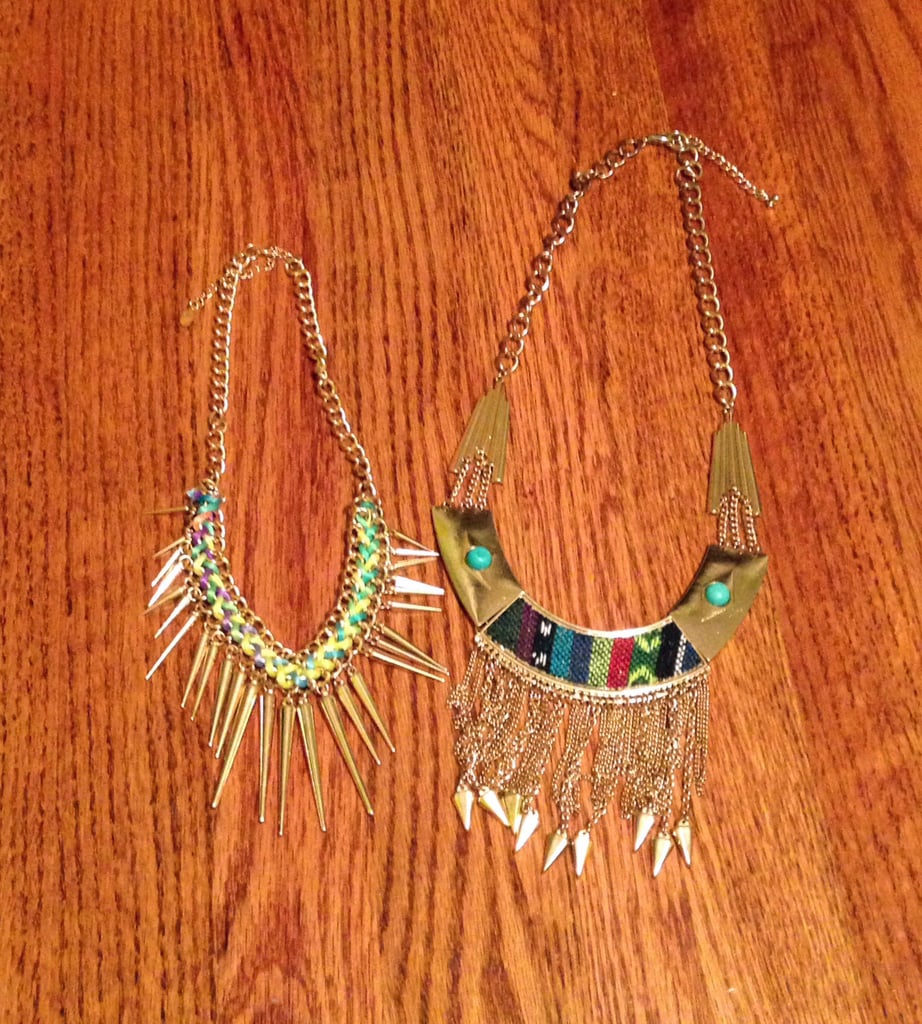 OK — these have been hanging on my necklace rack for ages, and I just don't wear them anymore. The neon spikes feel outdated, and I'm super into pendants as of late, so I'm going for long, dangling styles with subtle accents.
My Floral Pencil Skirt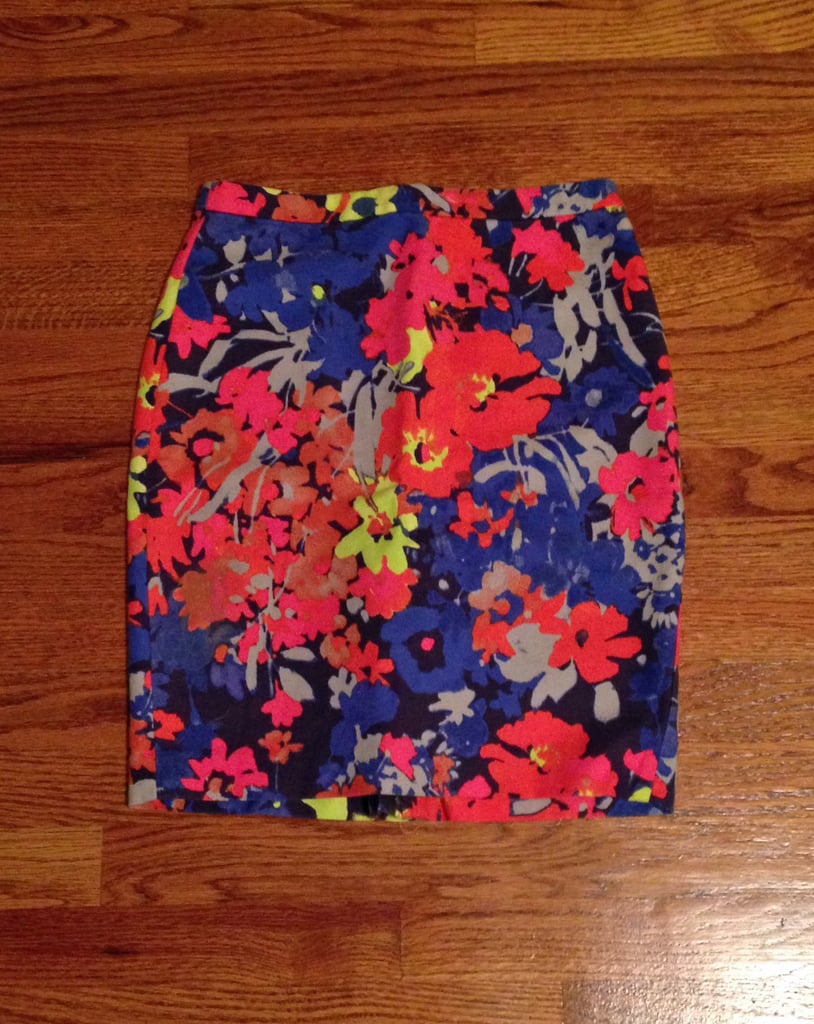 I never stop wearing floral print. There's really no season I can do without it. Pencil skirts with back slits aren't so trendy anymore, and midi skirts, full skirts in jacquard, and flouncy hemlines are the perfect alternative.
My Graphic Crop Top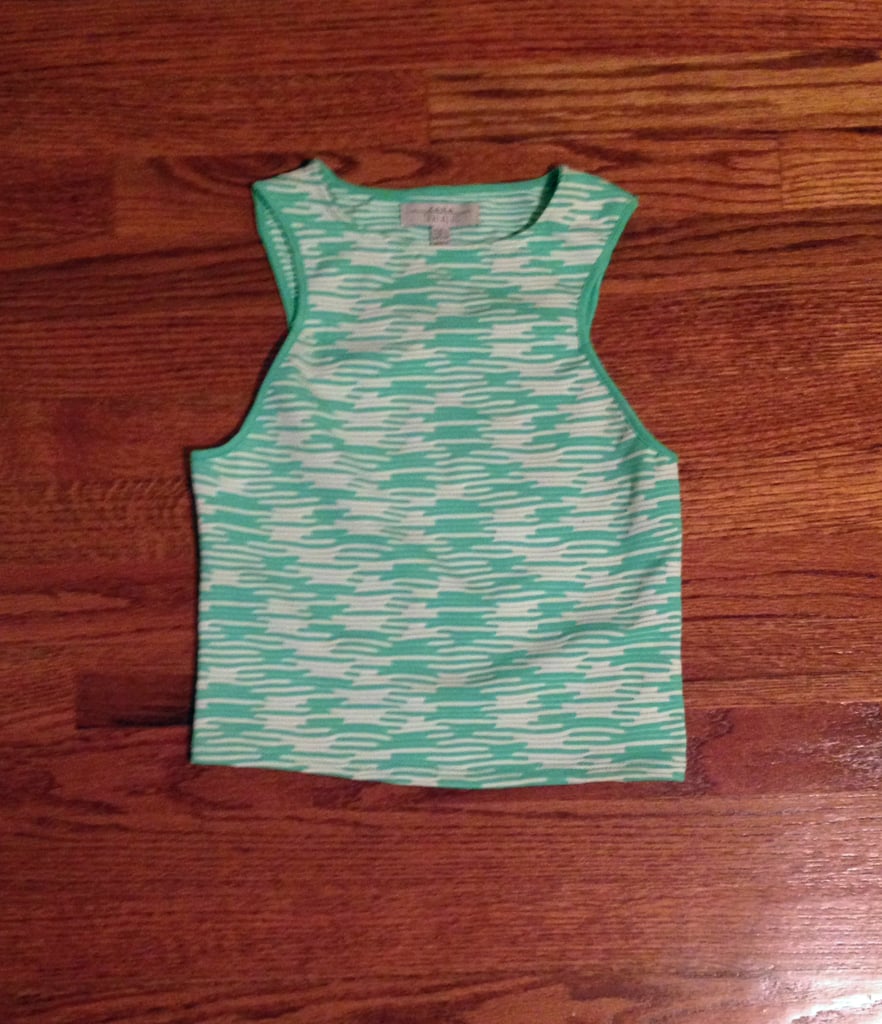 Crop tops are my everything [8], but I can't find anything to wear this one with, and I'd love to stock up on other monochromatic graphic prints that feel just as fun.
My Leopard Flats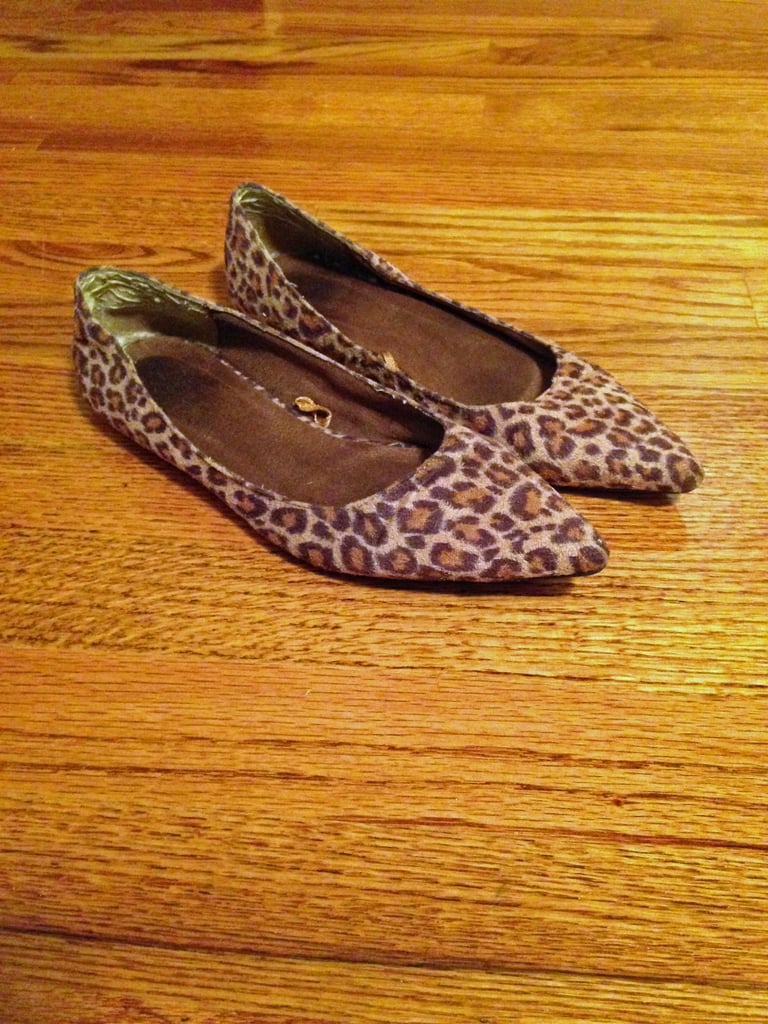 My leopard flats are very worn-in at this point, and while the pointed-toe silhouette is still popular, I prefer a loafer or a chunky sneaker, which would make for a more standout update.