How to Dress Up a T-Shirt and Jeans
Go the Extra Mile: How to Add Intrigue to Your Tee + Jeans Look in No Time Flat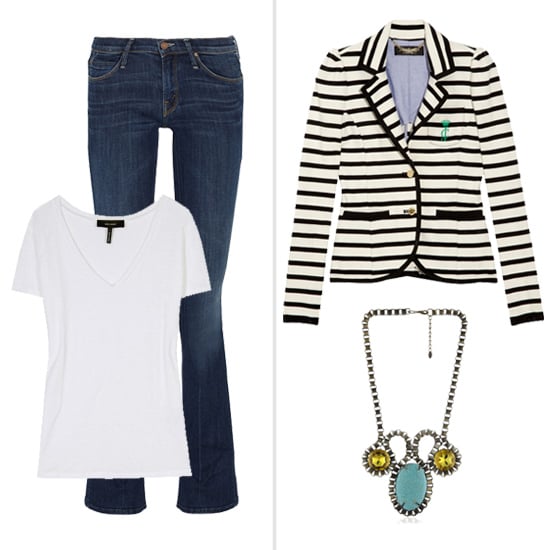 When it comes to getting dressed in the morning, sometimes it's just easier to get up and go rather than think about making the extra effort for your ensemble — you're tired, you haven't had coffee yet, and grabbing a white t-shirt and a pair of worn-in jeans seems like your only option. Truth is, it only takes a minute (or less!) to jazz up your classic tee and denim look, and in three simple steps:
First, throw on a chunky statement necklace. If you've been living in a hole and don't happen to have a statement necklace, you can create your own by layering a few chains.
Add a bright blazer. If your t-shirt is fitted, a boyfriend blazer will look chic and effortless. If your tee is on the slouchier side, keep the blazer a bit more fitted.
Tuck in your tee, even just a little. It'll look polished and put-together, not to mention very Emmanuelle Alt-esque.