How Giorgio Armani Is Supporting Young Italian Designers
How Giorgio Armani Plans to Support Young Italian Designers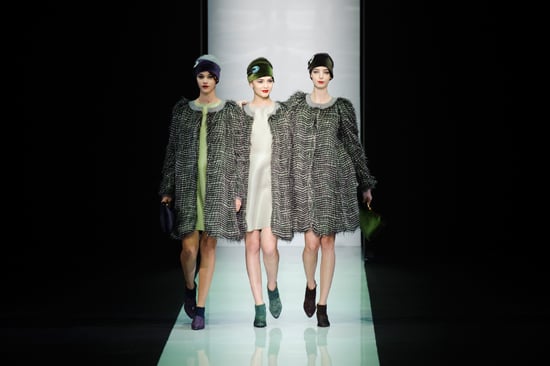 Giorgio Armani might not be joining the Italian National Chamber of Fashion, but that doesn't mean he's not doing his part to support the nation's young designers.
Armani announced today that he'll allow an up-and-coming designer to use his show space each season, starting with menswear talent Andrea Pompilio, who will stage a show there on June 22.
"We need concrete actions to support Italian fashion, initiatives that give more strength and a feeling of novelty to Milan's Fashion Week," Armani said in a statement. "It is for this reason that I decided to make my theatre on Via Bergognone available for the fashion shows of some of the most promising designers, who can count on my building's technical services."
The announcement comes just two weeks after Armani talked about his decision not to join the National Chamber of Fashion, which is currently working to keep Italian designers showing in Milan. A handful of Italian designers already show their collections in other cities, and with scheduling conflicts prompting the international press to leave Milan early to cover Paris Fashion Week, the Chamber wants to make showing in Milan as attractive as possible.
But not joining the chamber means Armani won't be on the official Milan Fashion Week calendar, and the designer has said he'll schedule his show on a "strategic day" during Fashion Week in September.
Armani used to show during the final days of Milan Fashion Week, but the last time he changed his scheduled show date he took flak from another Italian giant, Roberto Cavalli. In a blog post last September, Cavalli called Armani a "Little King" and accused him of distracting attention from smaller designers by moving his show up on the calendar. An amused Armani responded by saying, "Cavalli should be quiet because the 'Little King' could start to get angry."
Above, looks from Emporio Armani Fall 2013, via
IMAXTree
; Below, a look from an Andrea Pompilio show at Pitti Uomo 2012, via
Getty Images