How to Make Boots Look New
Fab Tip For Fall: Chop Those Boots
It's high Summer time, but I'm slowly prepping for Fall. It all started with a pair of midcalf black boots I purchased last year from Nine West. They were great at the time, but flash forward to many months later when I started to have a problem with them. I had initially sought a moto-chic vibe, but these boots were more screaming Wellies, thanks to the pull-up tab detail. I had overlooked that fact, but recently I've been seriously craving a pair of short buckled boots to rough up my flirty Summer frocks. That's when a light bulb went off in my head.
To find out what I did with those boots, read more.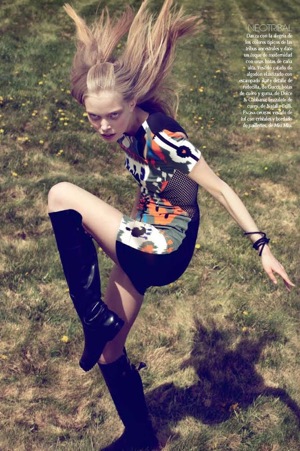 I was playing around with the boots, scrunching them down, folding them in, trying to figure out a way to make them more fresh. Then I had an idea — why not have them chopped? I took them to my favorite shoe repair man and asked him to shorten my boots, taking them from mid-calf length to about six inches above my ankle. For about $15, I was able to get a whole new boot. Now it's your turn: go into your closet, inspect your old pairs, and determine if there's any you can chop for a whole new fabulous look for Fall!