How to Make Friendship Bracelets
DIY One (or Two) Bracelets For National Friendship Day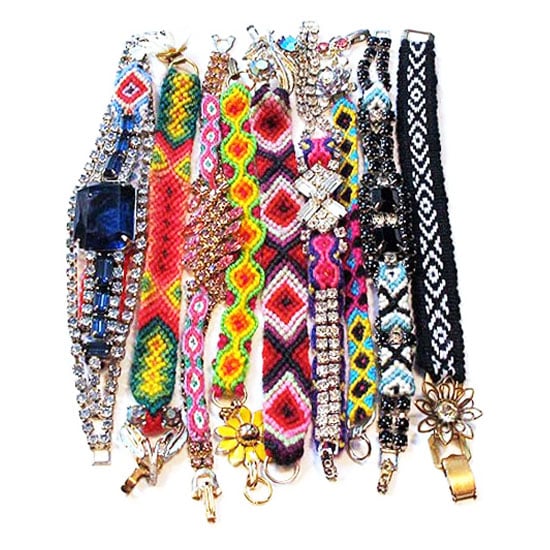 Life is nothing without friends. It might sound like an over-dramatized statement, but who would we be if we didn't have a buddy to play with in elementary school, a loyal friend to help us go through those (annoying) growing pains in middle school, a BFF to hang with all throughout high school, and a college gal pal to talk you through boy troubles? Hopefully, some of these friendships have withstood the test of time, and with National Friendship Day around the corner (Monday, Aug. 8), we suggest you surprise your nearest and dearest with the ultimate offering: a friendship bracelet. Instead of buying one at a cutesy boutique, we suggest you DIY your own version and make it extra special.
You ready for the play-by-play? Listen up:
Pick up your materials: Check out your local craft store or Michaels for a range of waxed thread, colorful ribbons, yarn, or even classic gimp string. Also, don't forget the securing materials, like glue and clasps, and beads and rhinestones for embellishments.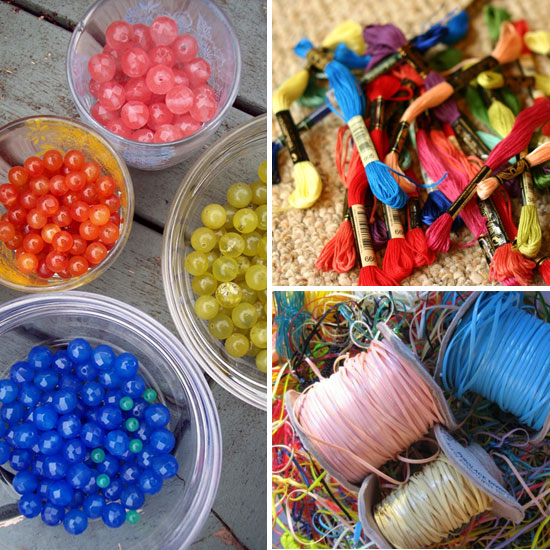 Start braiding: There are a ton of braiding techniques to choose from. For beginners, we suggest trying the old-school corkscrew gimp method or chevron weave. Intermediate players can try the cobra stitch method or heart technique if you really want to impress. Ready, set, go — good luck!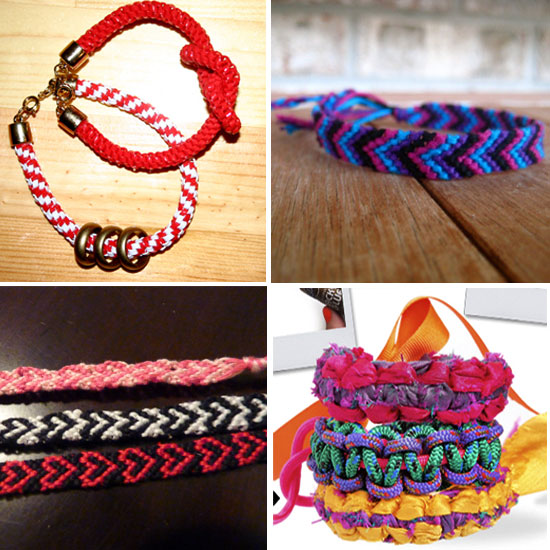 Left to right: Gimp string corkscrew technique, chevron technique, heart technique, and cobra stitch technique.