How to Make Your Legs Look Longer
3 Ways to Fake Mile-Long Legs This Summer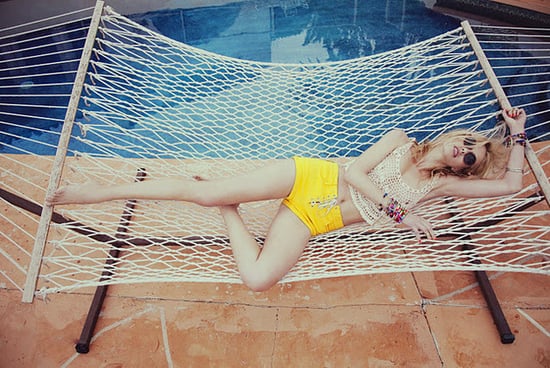 You may think you need to have the legs of Cameron Diaz or Gisele Bundchen to pull off shorts this Summer, but you'd be totally wrong. Making your legs look a mile long is easy once you know the appropriate tricks, and we're letting you in on them just in time for Summer's warmer weather. Check out our tips below on how to elongate your legs and streamline your silhouette.
Invest in a great pair of nude heels. We've already let you know that nude shoes are a must have for any woman's wardrobe, and no matter how light or dark your skin is, there's a pair out there for you (we especially love these Jimmy Choo Nova heels ($665) and Madewell's patent-leather wedges ($198), which look great on darker skin tones). Also, if the goal is to lengthen, opt for a slingback over an ankle-strap — ankle-strap heels have a tendency to visually cut off the leg and make you appear stumpier than you really are.
Try an asymmetrical hemline. A-line skirts can often give you a "chopped in half" look, whereas a pretty asymmetrical or diagonal hemline works to make your legs look infinitely longer. This Asymmetrical Bird-Print dress from Topshop ($76) is a perfect example.
The ultimate combo for creating a leggy look? A pair of high-waisted jeans or shorts teamed with sky-high wedges. Not only is it a cool, '70s-inspired Summer look, but it'll help to create the illusion of those coveted supermodel stems by making it look like your legs start higher than they really do (and with just two simple pieces). The other great thing about high-waisted styles is that they pretty much force you to tuck in your shirt, which also elongates your frame. The Mellow Drama Jeans by Mother Denim ($220), paired with L.A.M.B.'s Inesa Wedges ($345), make for the ideal Summer leg-lengthening look.
Photo courtesy of Planet Blue