How Much Do Actresses Get Paid to Attend Fashion Events?
How Much Do Stars Get Paid to Appear at Fashion Events?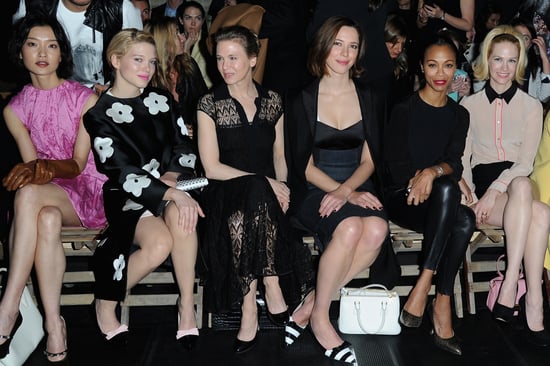 Actresses have long replaced models on magazine covers, sure, but are stylish celebrities actually a whole new breed of fashion ambassadors? The Hollywood Reporter certainly seems to think so. The magazine even recently coined a new term for these starlets — you know, the ones who regularly sit front row at fashion shows, turn up on red carpets in fresh-off-the-runway looks, and who, according to Simon Doonan, "have sizzle and wattage, which is pretty much out of the reach of young models today."
They're calling them "mocktresses," and apparently being a "model-actress" is a pretty lucrative gig. But just how lucrative? The numbers that some of our favorite fashion fixtures reportedly receive, here.
Jessica Alba is said to earn $100,000 per public appearance.
Kate Bosworth also garners up to $100,000.
Jessica Chastain also makes up to $100,000 per appearance, especially if the appearance is exclusive.
Rachel Bilson, who appears less often at events, is said to fetch even more: up to $150,000.
Emma Stone could be paid more than $60,000.
Same for Jessica Biel.
Camilla Belle gets between $20,000 to $50,000 per appearance.
Up-and-comer Solange Knowles may be paid as much as $15,000.