If you're about to leave the house and head to the beach without a touch of delicate jewelry [1], you're doing it wrong. Or at least, you'll feel that way once you check out the snaps below. After all, our favorite style icons and bloggers have made body chains an essential part of their Summer wardrobes, and they offer us endless ways to wear them.
Of course, you've got lots of designs to choose from. There are styles that travel underneath your crop top [2] or lay on top of it; necklaces that run through the strap of your swimsuit and drape around your sides, highlighting your curves; or belly chains that simply circle your hips.
Regardless of which style feels more "you," there's no doubt that adding this one accessory to your beach look will provide flair, making you feel sexy and unique. So don't push aside those black and white string bikinis [3] that feel boring just yet, because now you've got the ultimate accoutrement. Read on for all the body chain inspiration you need, then shop for a favorite.
Kate Hudson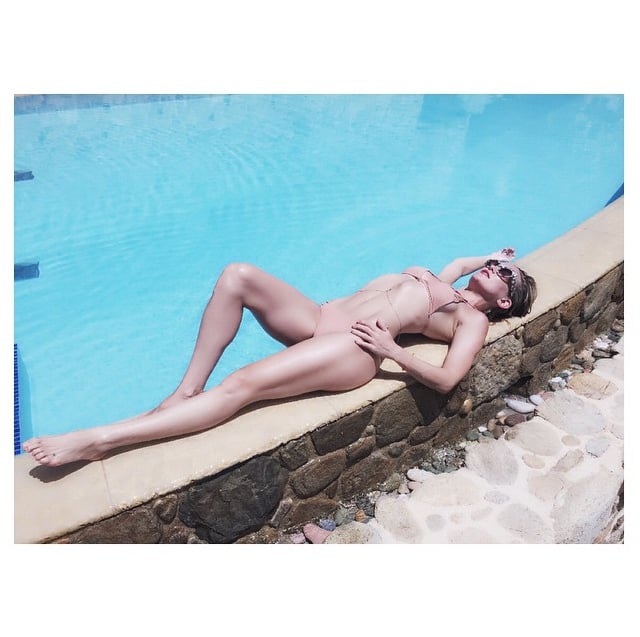 Kate Hudson [4] stretched out and showed off her body chain in a neutral, barely-there bikini during her trip to Greece [5].
Diane Kruger
Diane Kruger [6] made a statement and worked her body chain with nothing but a pair of cheeky bottoms.
Gigi Hadid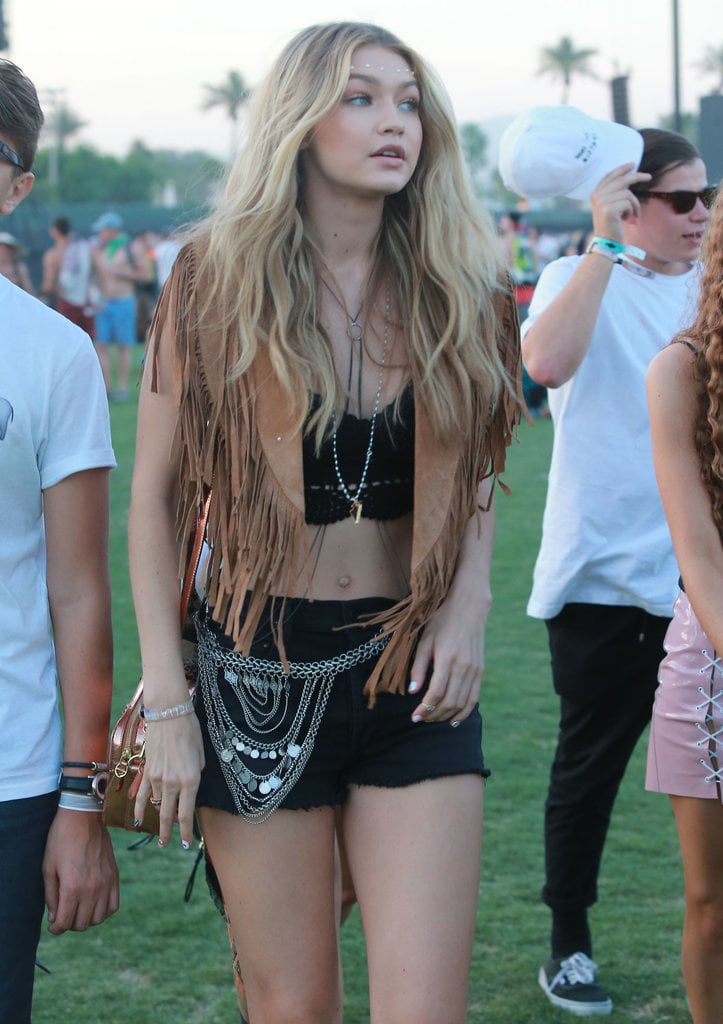 Gigi Hadid brought her body chain to Coachella, where she proved her style prowess by rocking a statement necklace as a belt [7]. In other words, this is one supermodel who has a knack for layering jewelry.
Gigi Hadid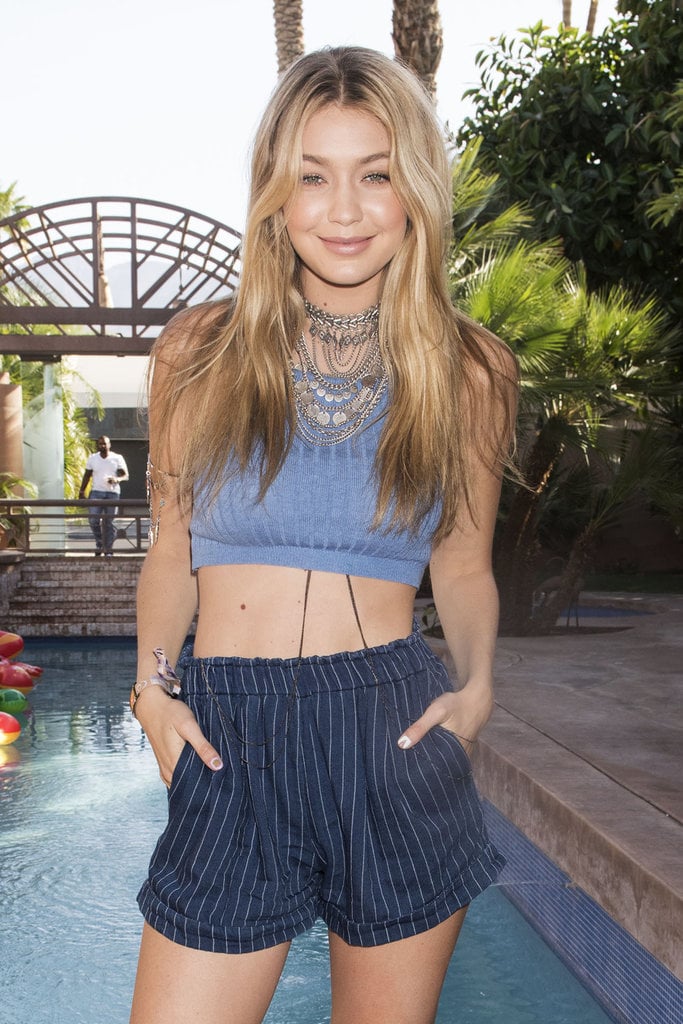 Gigi's body chain works just as well popping out from under a crop top and falling along the edge of her shorts.
Vanessa Hudgens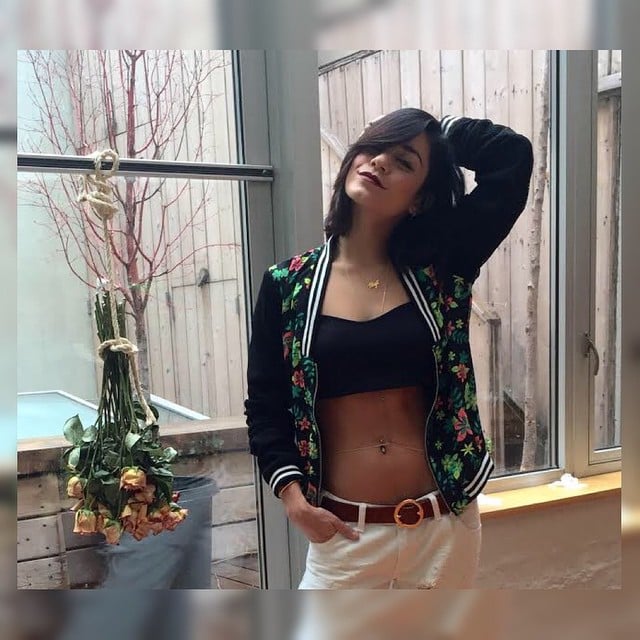 Vanessa Hudgens [8] highlighted her toned stomach by opting for a chain that crossed at the bellybutton.
Beyoncé
Beyoncé gave off feminine vibes in a ruffled open-back one-piece that she played up by wearing her body chain backward.
Beyoncé
As delicate as body chains may be, Beyoncé proves that they can also look tough.
Miley Cyrus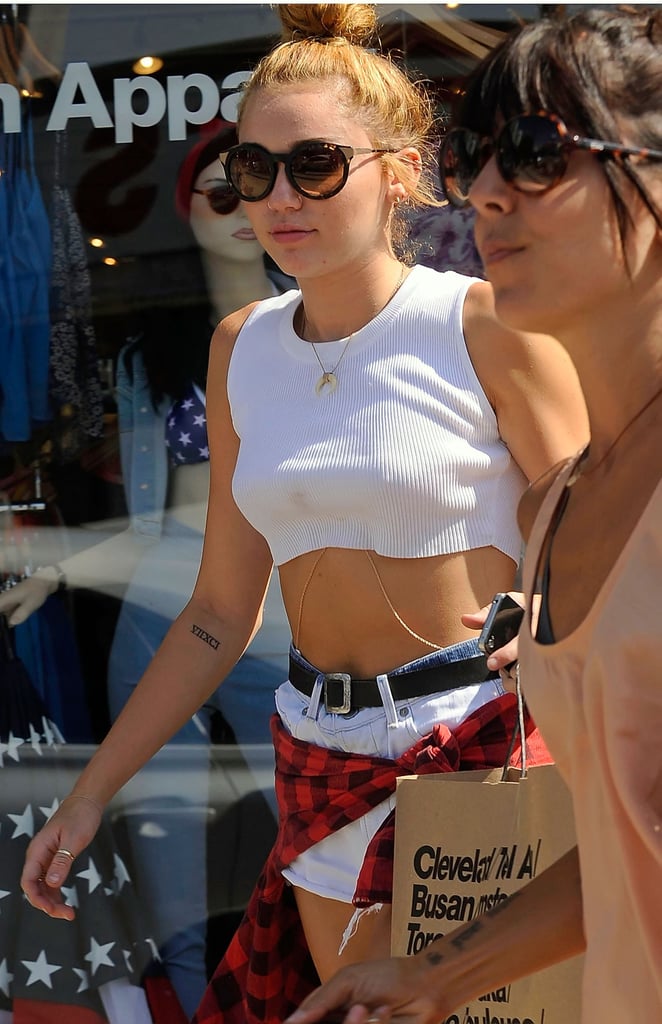 Miley wore her gold chain underneath a slashed ribbed tank and paired it with high-waisted cutoffs, emphasizing her tiny waist.
Miley Cyrus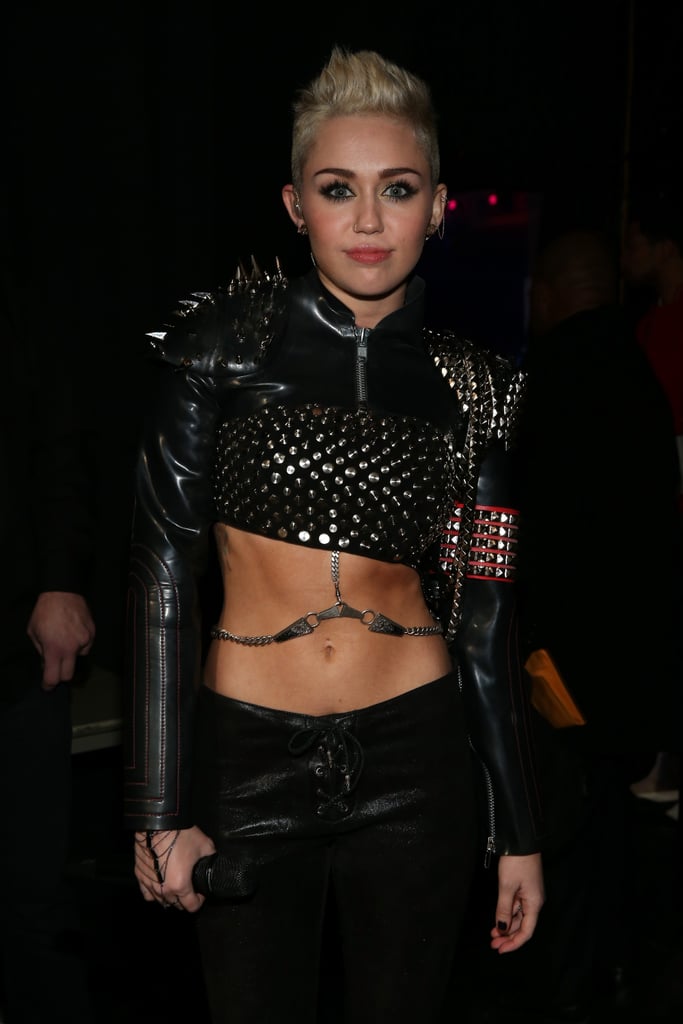 But of course, Miley also knows where to find a totally edgy style to play up her studs and leather.
Rihanna
Rihanna [9] wears multiple chains when she hits the beach, proving they work just as well with a black string bikini . . .
Rihanna
As they do with a white one!
Shea Marie
Shea Marie played up her cropped crochet halter by throwing on a delicate twisted chain.
Danielle Bernstein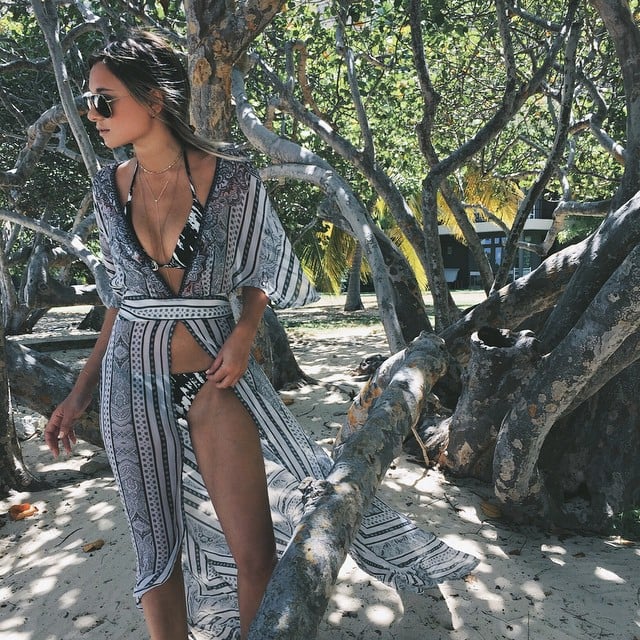 Danielle Bernstein is all for layering, pairing her body chain with dainty necklaces of the same width and color.
Candice Swanepoel
Leave it to beach babe and supermodel Candice Swanepoel to find a belly chain embellished with seashells for a day at the beach.