How to Wear Bright Clothing For Winter
3 Easy Ways to Master Winter Brights
As POPSUGAR editors, we independently select and write about stuff we love and think you'll like too. POPSUGAR has affiliate and advertising partnerships so we get revenue from sharing this content and from your purchase.
If you're anything like us, the thought of shelving bright Spring and Summer colors is enough to send you into a total Winter slump. Our advice? Just don't do it. Seasonal doesn't have to mean gloomy and gray come Fall and Winter, but there's certainly a strategy to styling Winter brights. These street style stars have it down — and we're following their lead.
Make a Subtle Statement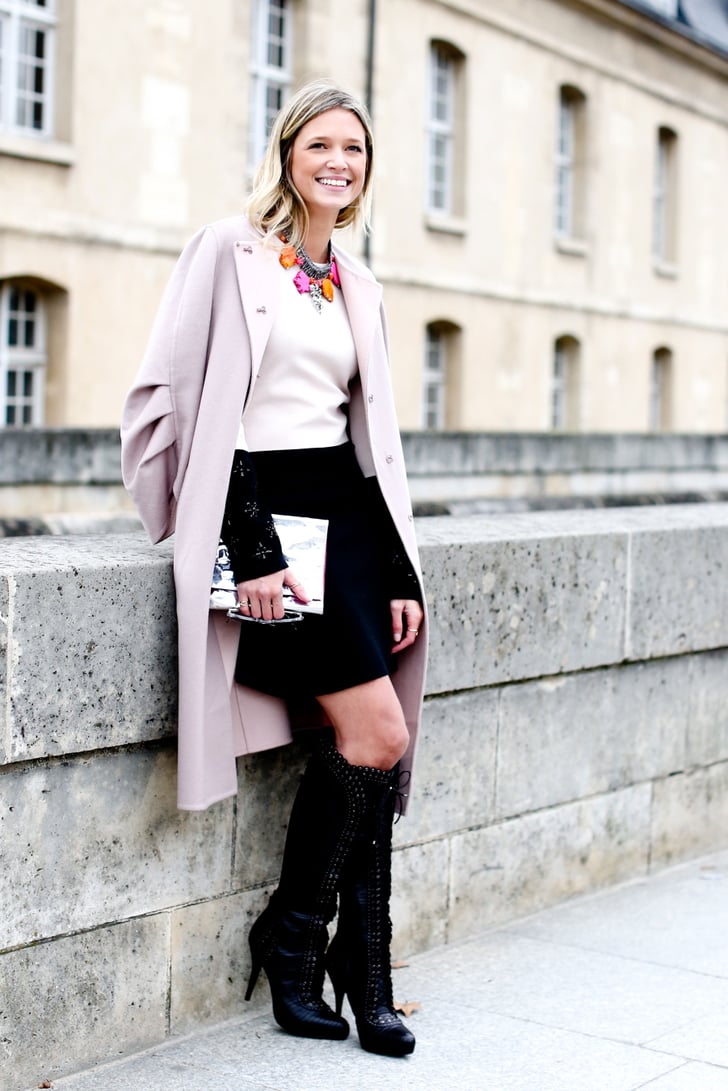 It doesn't take much more than adding a statement necklace to your favorite Fall knits — proof that a pop of color goes a long way to adding outfit interest.
There's more where that came from — you're a click away from two easy lessons in wearing brights right.
Layer Up Your Color
Juxtapose a seasonal palette with a pop of color on your sweater or a bright tee. If you fear the effect is too intense, this is a great way to ease into the look, with a blazer or a wool coat to counter any eye-popping color underneath it.
Wear Your Brights on Your Sleeve
Craving a bold color story? Follow Hanneli Mustaparta's lead, and outfit your look with some brightly hued outerwear. It may just be the easiest way to instantly perk up your whole look, no matter what you have on underneath.