How to Wear the Camo Trend | Street Style
Yes, You Can Wear Camo to the Office (and Everywhere Else, Too)
As POPSUGAR editors, we independently select and write about stuff we love and think you'll like too. POPSUGAR has affiliate and advertising partnerships so we get revenue from sharing this content and from your purchase.
If camoconjures up a fashion identity that's a little too tough-girl for you, then allow us to present five street-styled examples to the contrary. From Jenna Lyons's polished play that's begging to be worn at the office to a relaxed take that's perfect for your weekend routine, you don't have to be the utilitarian type to pull off this trend. Read on for the proof that you really can have it any way you want it.
Camo at Work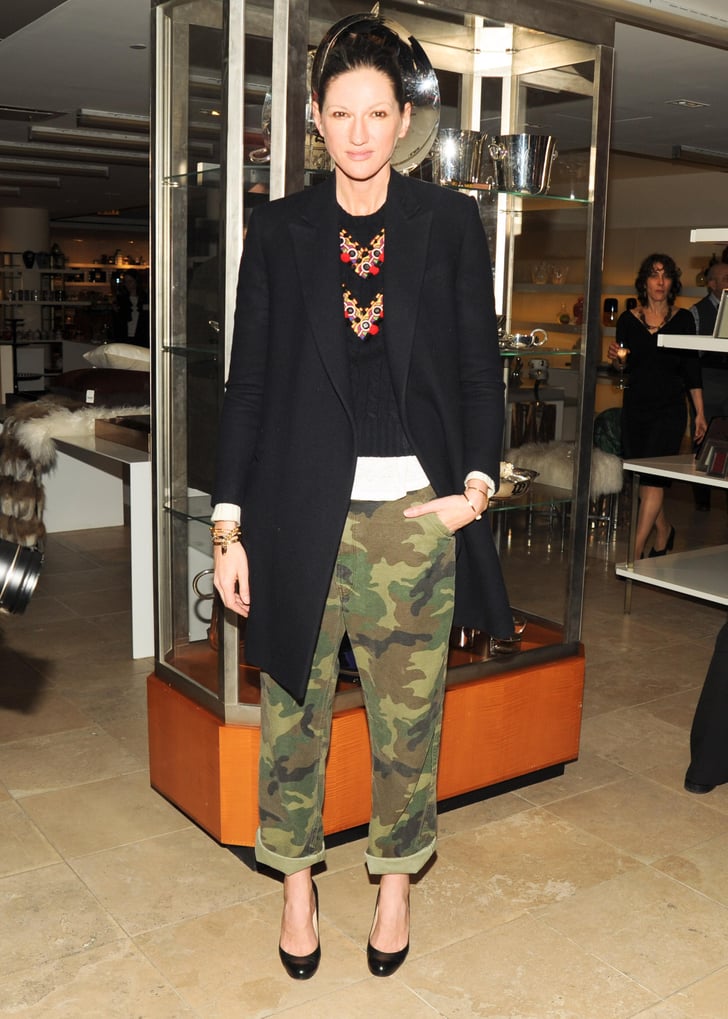 Yes, if you do camothe Jenna Lyons way, then you can absolutely tame the tough print for the office. Start with slim-fit camo trousers — the slimmer and more tailored the pant, the more polished your overall look will be. To juxtapose the utilitarian print, you'll need to add office-ready classics, like a crewneck sweater and a pair of pumps — then sharpen the whole ensemble with a tailored suit jacket or coat.
Camo on Weekends
On weekends, there are no rules, right? That much is true as far as our free time is concerned, but to keep the camotrend looking fresh, don't go too baggy or too disheveled. Take a cue from the street style, and add interest to your favorite boyfriend denim with a camo button-down or t-shirt. Note: a pair of heels will give the result a fashion-forward, not sloppy, feel that's perfect for a night out, too.
Just a Pop of
Camo
Testing the waters? Then add a touch of the print on a cool piece of outerwear. A jacket might just be the easiest way to incorporate camointo almost anything you have, from your most casual shorts-and-sweater combo to the finishing layer on an LBD.
. . . or a Lot of Camo
Ready to take the plunge? Do as Susie Bubble (above) does, and go for the trendsetting effect with one bold piece. Our only advice: if you opt for a printed dress like this one, then just avoid doubling up with a camojacket or shoes. Too much will make the look read more like a uniform than a fashion statement.
Or Camo Anytime
For a no-fail camo formula, stick to simple silhouettes, like InStyle's Dana Avidan-Cohn's long-sleeved t-shirt. Then, up the ante with a bold-hued camo, and finish it off with your cool closet staples — note this killer camo-and-leather combo. We've supplied the inspiration and our favorite pieces — all you have to do is choose how to wear it.