How to Wear Chambray For Summer
7 Clever Ways to Refresh a Closet Full of Chambray
Lucky magazine is one of our favorite sources for great shopping tips. We're thrilled to share this fabulous story from our friends at Lucky!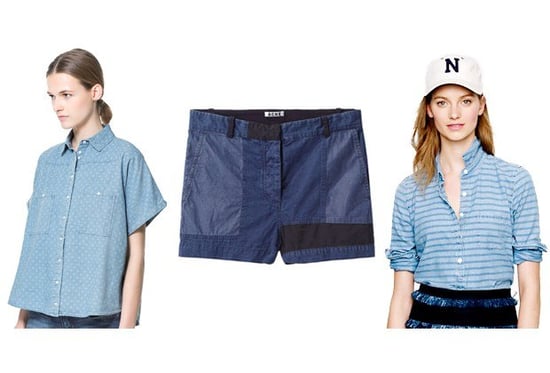 Chambray is great. Everyone loves chambray. Maybe too much, though? Like, it's kind of impossible to hit up a brunch spot without seeing the fabric spun into outfits you could've called before you even walked in the door. A sweet, Taylor Swift-y girl wearing her chambray shift with ballet flats and a ponytail, a more Olivia Palermo one clashing her chambray shirt with a leather skirt and a neon bag: there are archetypes of the chambray-wearing girl and predictable paths that she'll walk down. Of course, that doesn't make those standby chambray-based outfit any less good, just maybe a little less fresh — which is exactly why we've cooked up some new chambray looks that aren't quite as common.
Click over to Lucky to see the whole story.
For all the fashion and style from Lucky, check out even more of the magazine's best stories.