An outfit-maker in league of their own, high-waisted pants [1] might just be the essential you didn't know your closet was missing. Here's why: with a silhouette that's statement-making, polished, and figure-flattering all at once, this staple can be reinvented again and again based on how you wear them. And if you fear they're a trend that'll be gone faster than you can say "tiny sunglasses," you're underestimating just how versatile they really are.
To give you the right idea, you can see them here as styled by Olivia Palermo, Ashley Graham, Gigi Hadid, and a venerable lineup of street style stars. Their body types and personal styles may vary, sometimes drastically, but they've found common ground with the same waist-defining trousers. Glimpse 33 ways to style them, then make the look your own, any way you want to.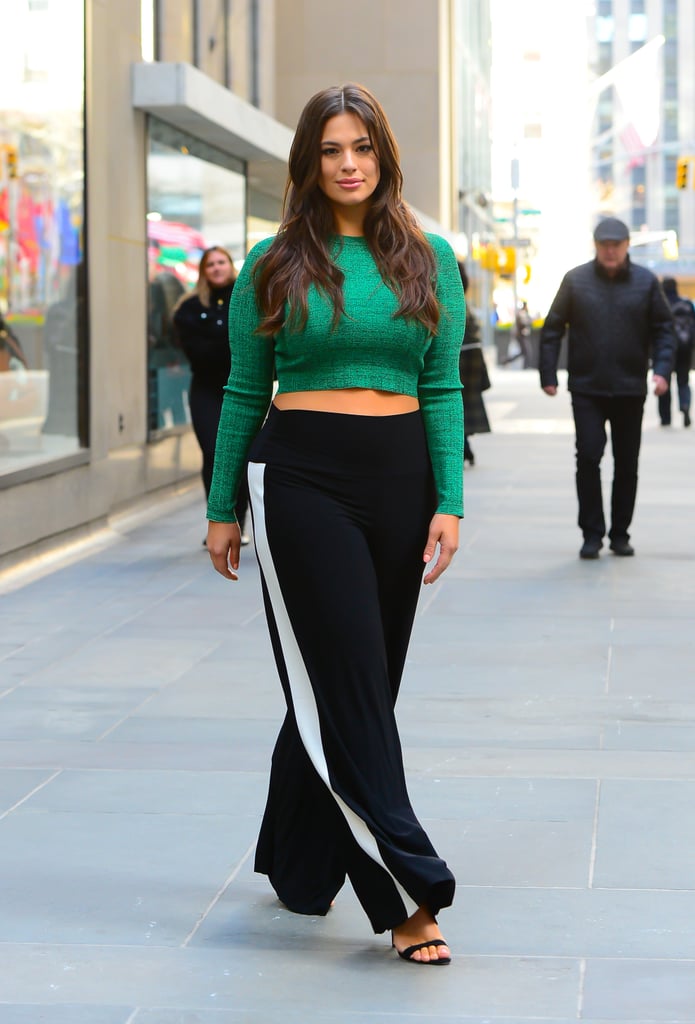 Ashley Graham gives us inspiration for the sporty-chic play on the trend with track-style pants paired with heels.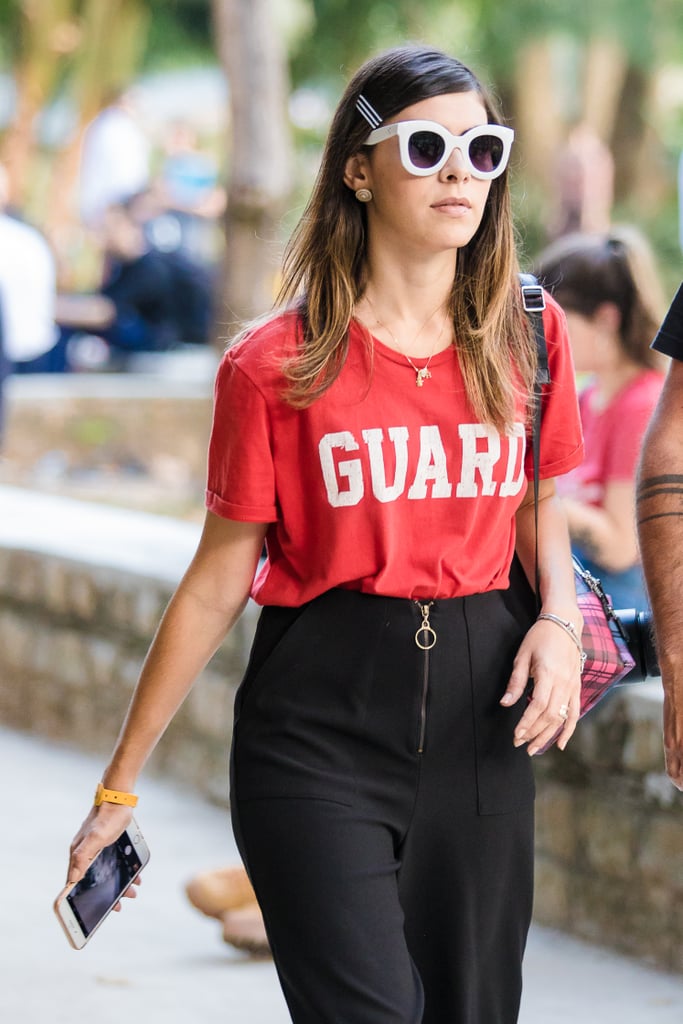 Give your high-waist pants a street-style worthy twist with a graphic tee and major shades.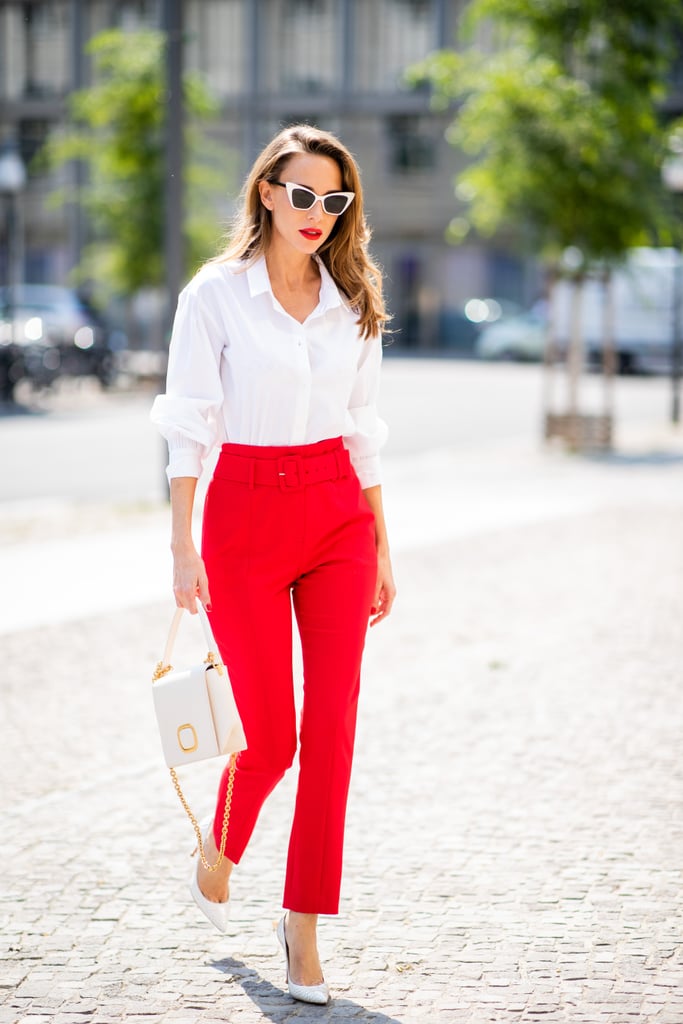 This take on high waisted, slim-fit pants is the epitome of polish.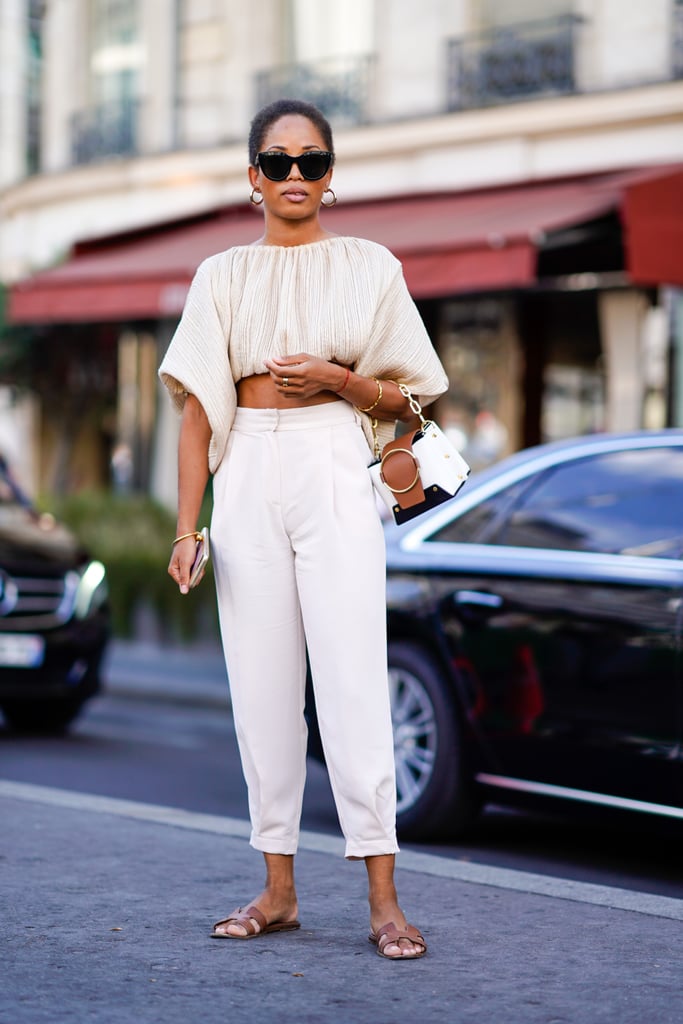 The perfect way to take the trend to Summer? Add a floaty top that's made to breathe and show off your midriff, then finish with easy flats or sandals.
Olivia Munn transforms high-waist plaid into something sexier with a keyhole cutout top.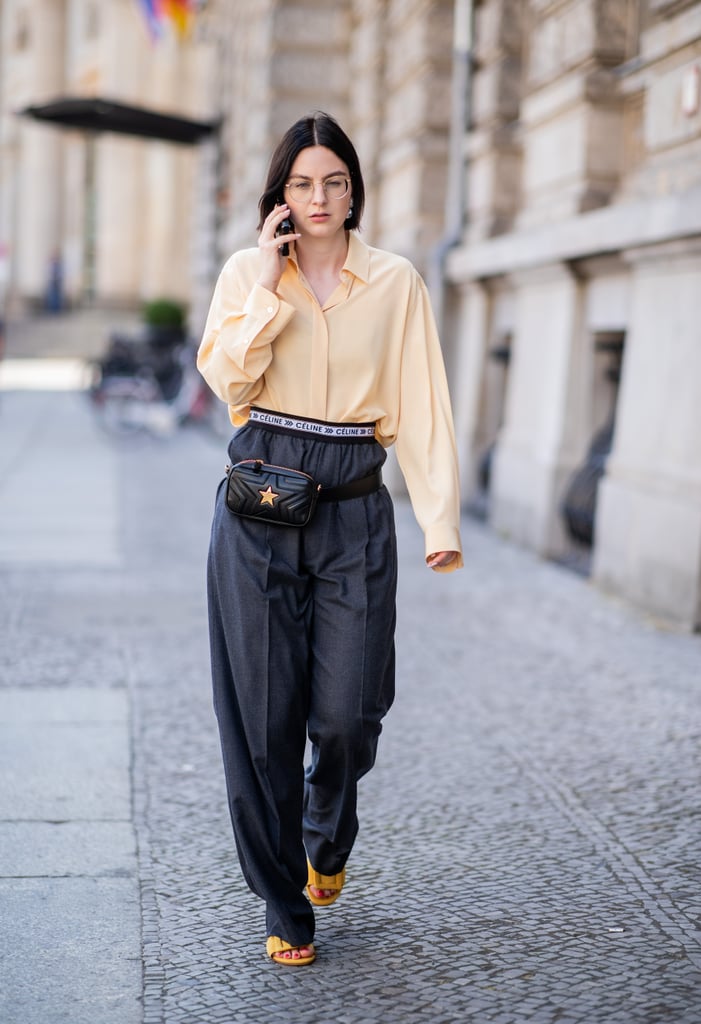 Shake up a classic look with bold shoes and a belt bag.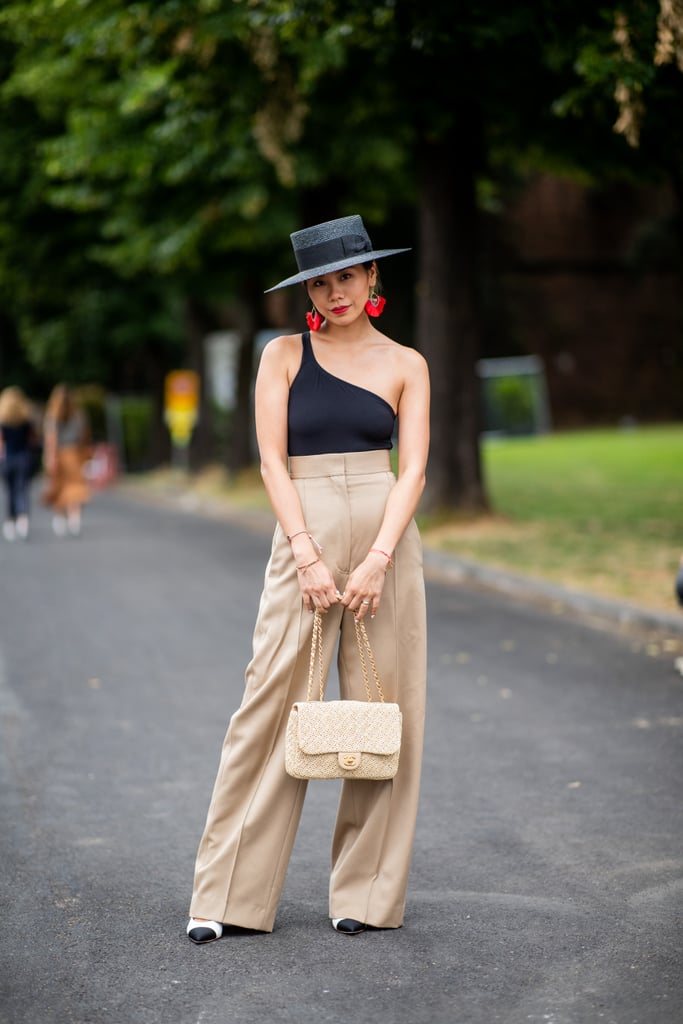 If high-waist pants feel to prim and proper for you, mix up a classic pair when you wear them with a skin-bearing top.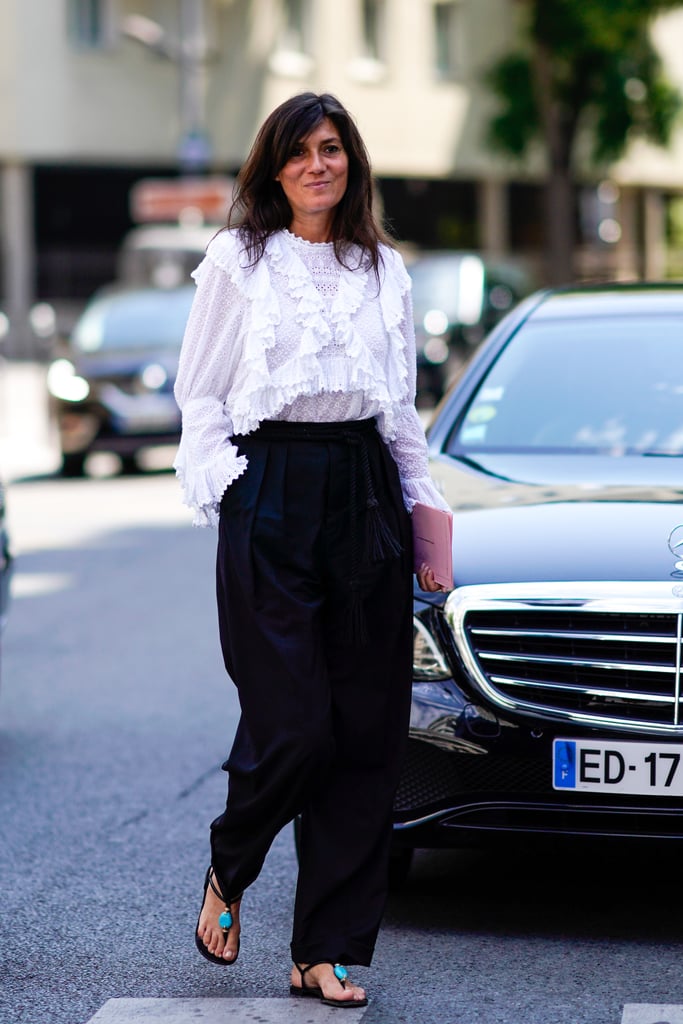 Emmanuelle Alt's Parisian chic take on high-waisted pants relies on a ruffled white blouse and bohemian sandals.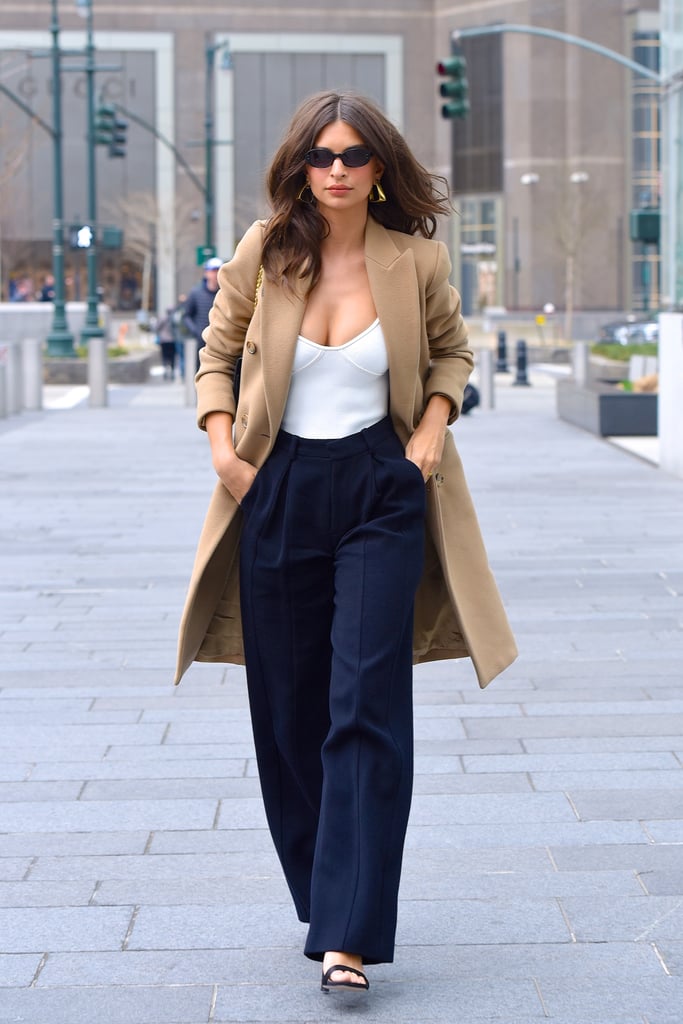 Play right into classic vibe with a camel coat and understated top like Emily Ratajkowski.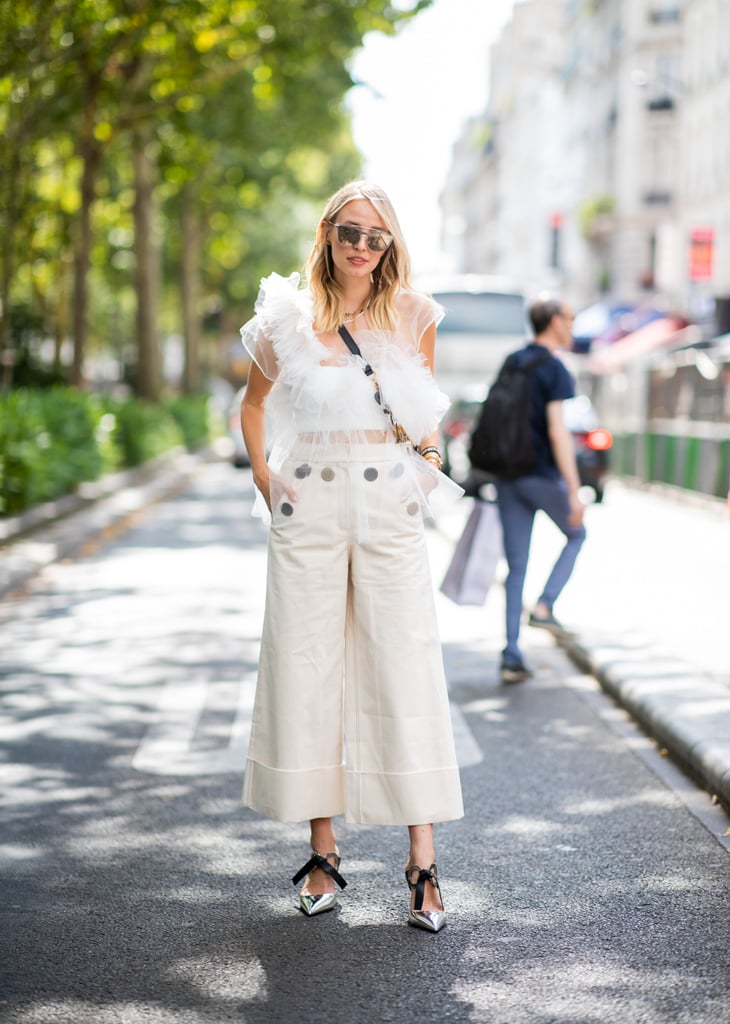 If you're ready to take your the trend up a notch, look for buttons that play up the waistline on your trousers.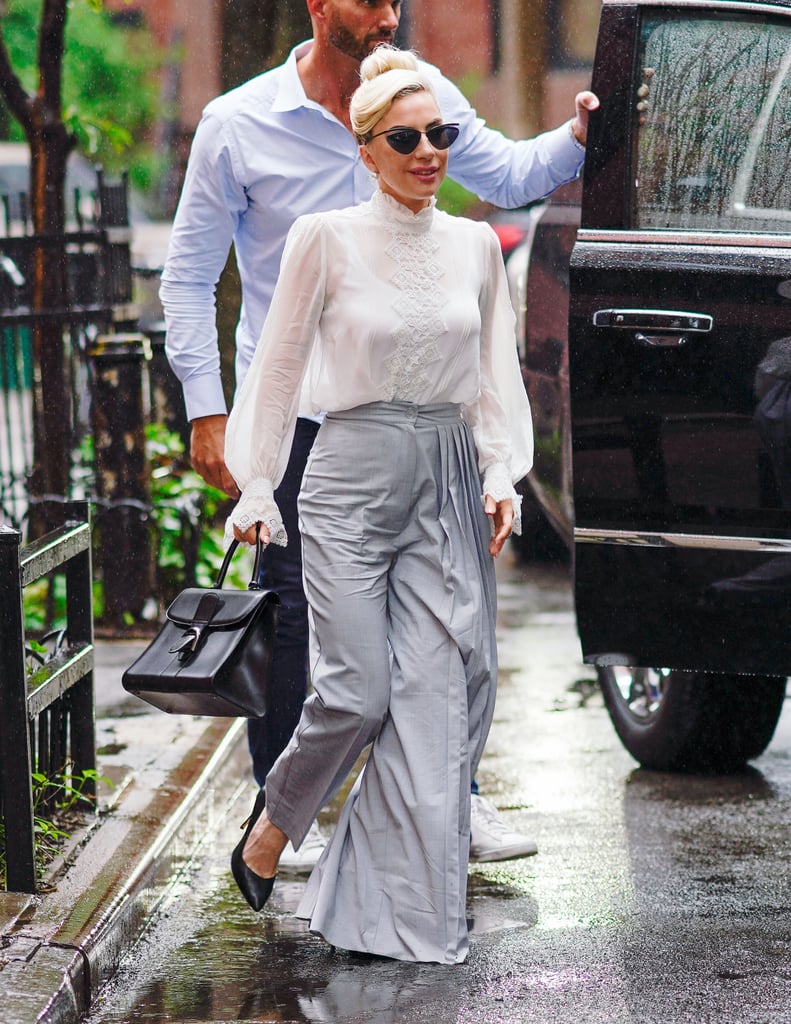 Lady Gaga [3]'s high-waist pants are statement-making, and the perfect counter to her romantic top.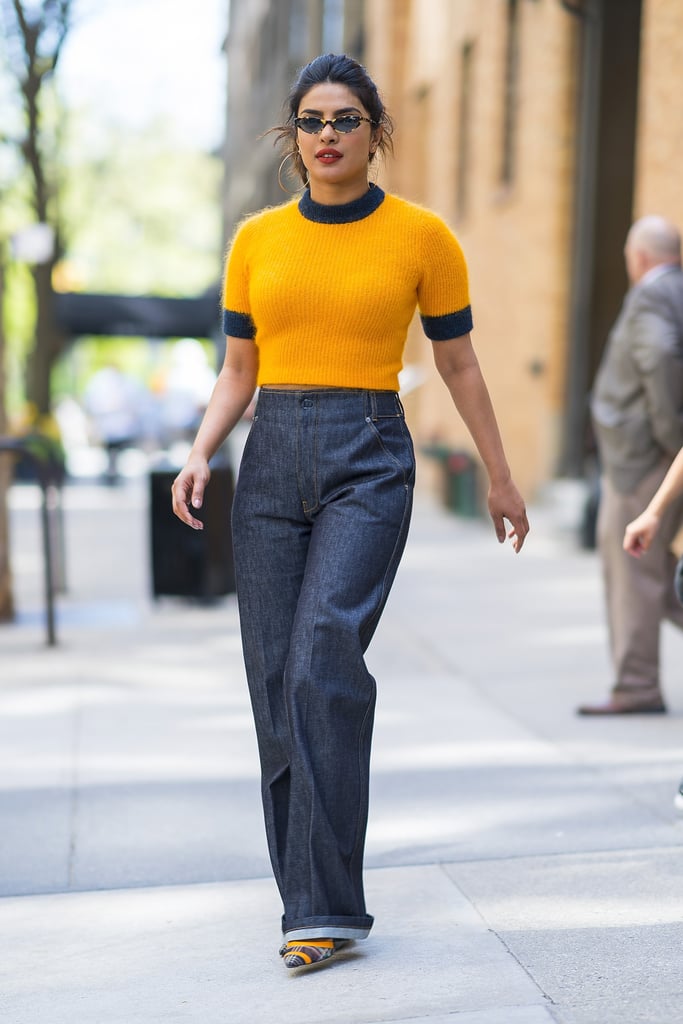 Priyanka Chopra takes on the trend with a snug knit that puts all the emphasis on the waist.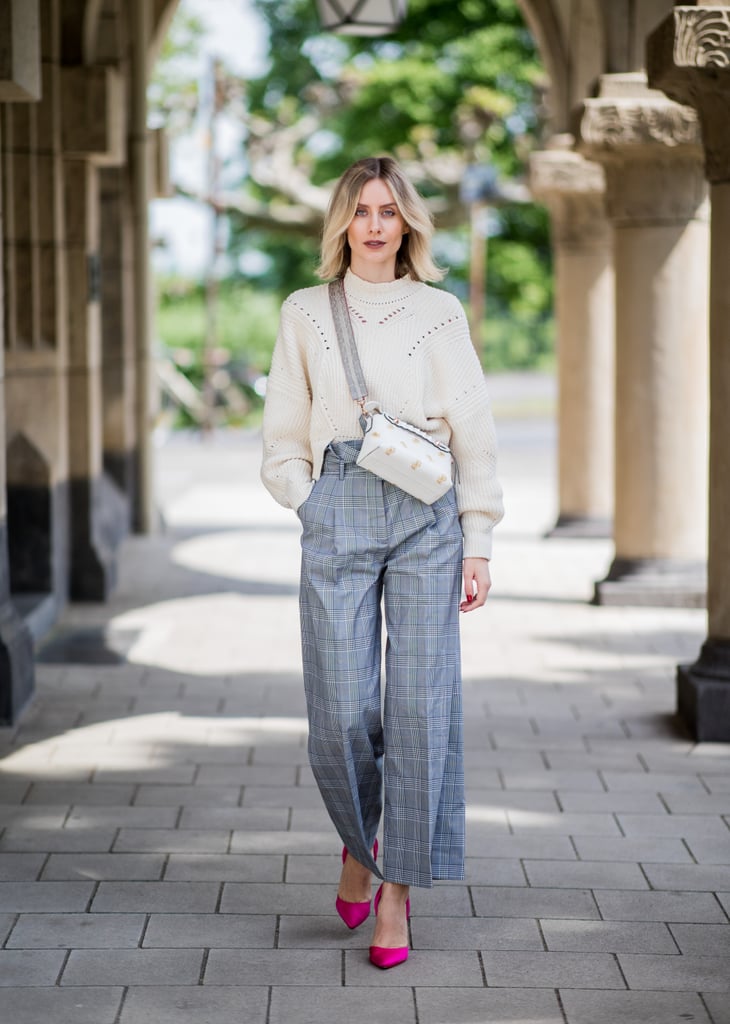 Take a cue from this street style star and accentuate the slimming effect of high-waisted pants by tucking everything in — even a chunky knit. This look is perfect for the office.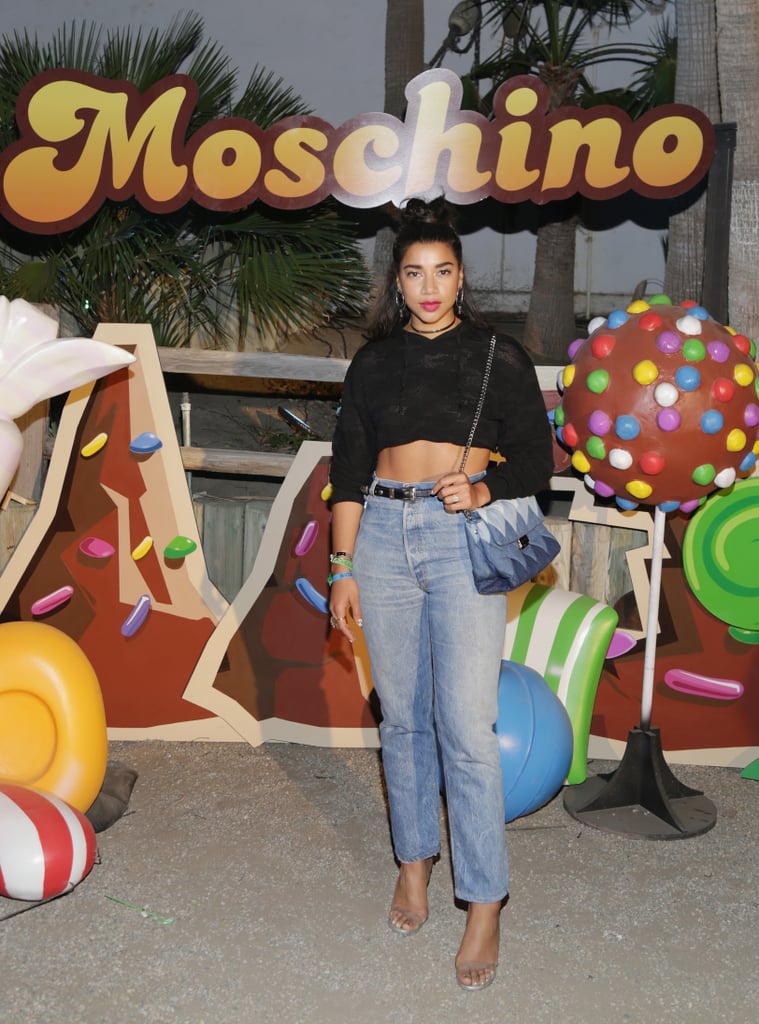 Take the opportunity to show off your abs, a la Hannah Bronfman, and let that be the focus of your outfit.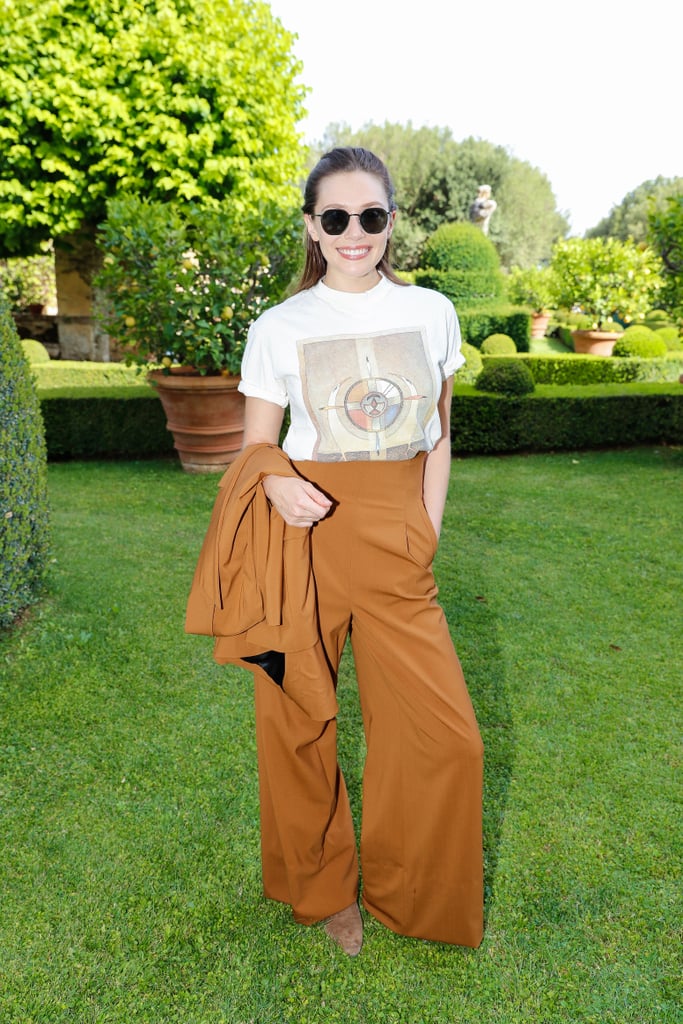 Mix up a sophisticated pair of high-waist pants with your favorite well-worn T-shirt and a pair of shades.
Wear white high-waisted pants with confidence — then add in a boxy cropped jacket in a bright color to take them to the next level.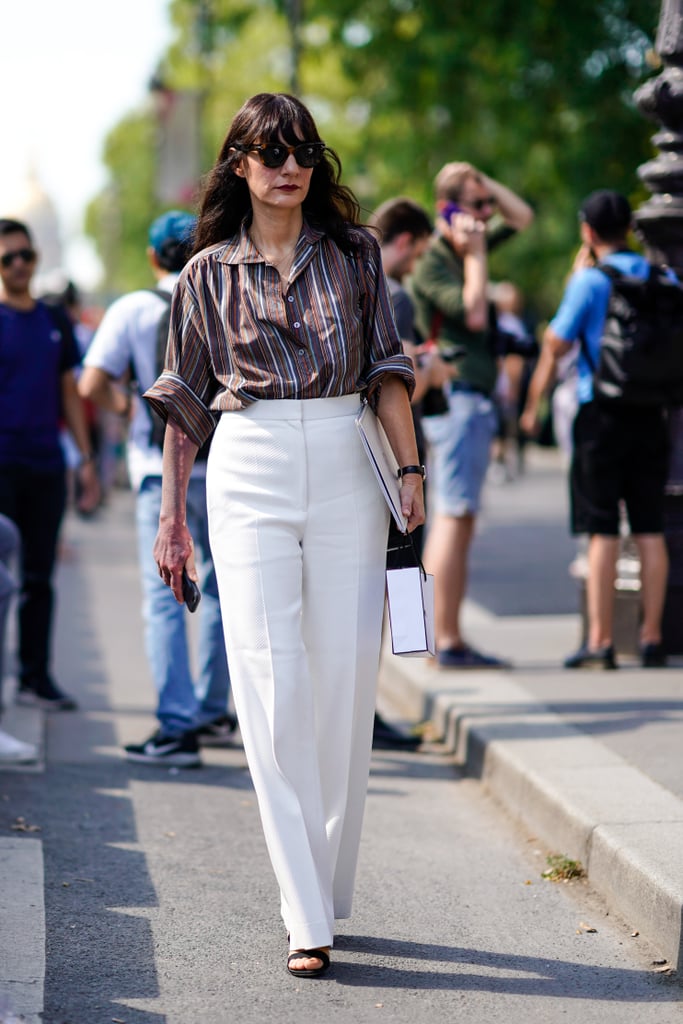 Remix your wardrobe basics with a high-waisted pant and a striped, tucked in blouse.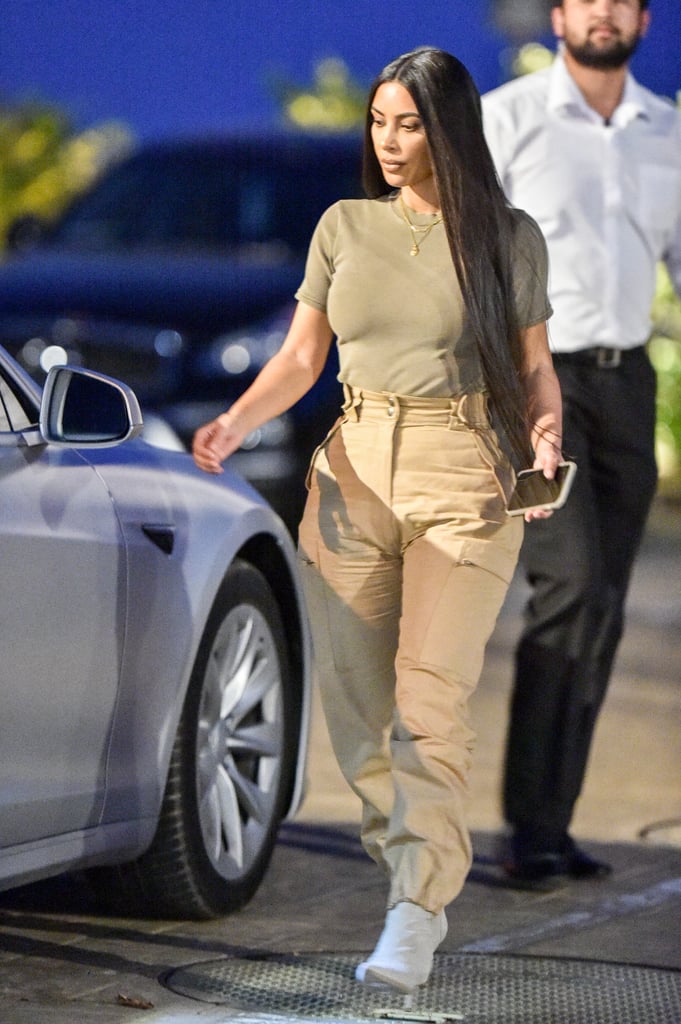 Kim Kardashian [4] knows her way around a pair of high-waisted pants, making them look effortless with a simple T-shirt and ankle boots.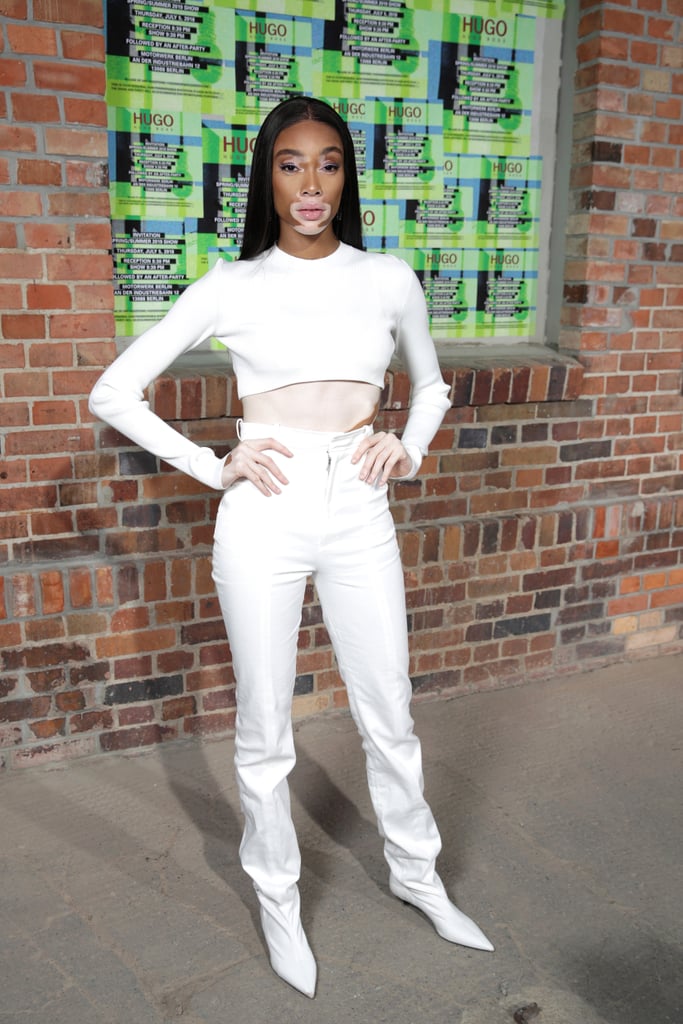 Winnie Harlow masters the art of the high-waist pant with a sheer layer and a fierce pair of boots.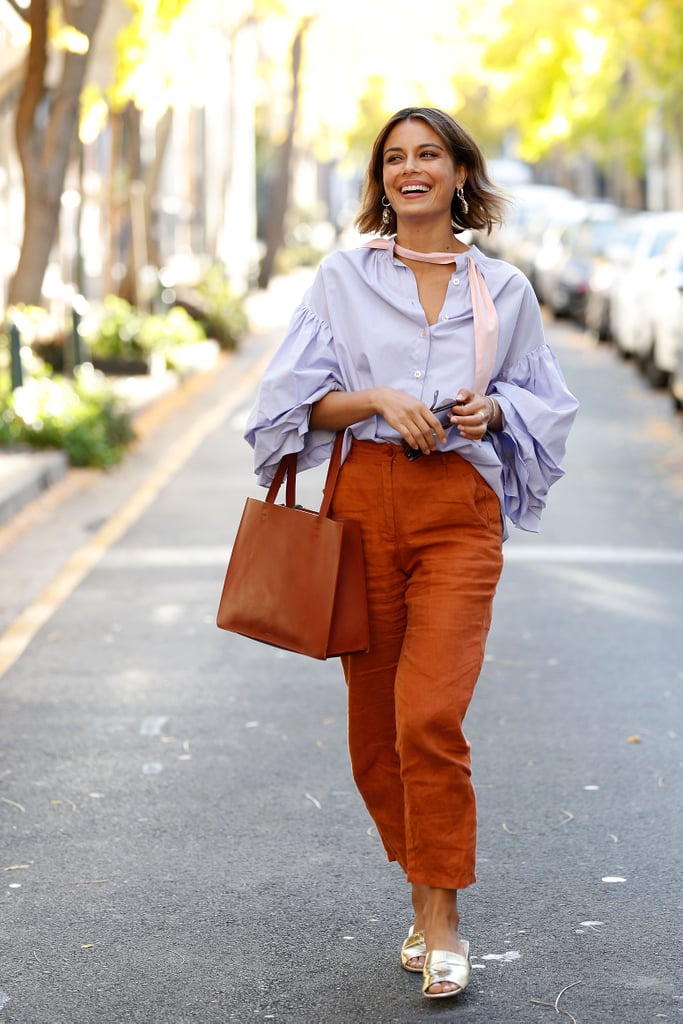 High-waist trousers seem up tight? Opt for a pair in a carefree finish, like linen, and pair with an easy button-down.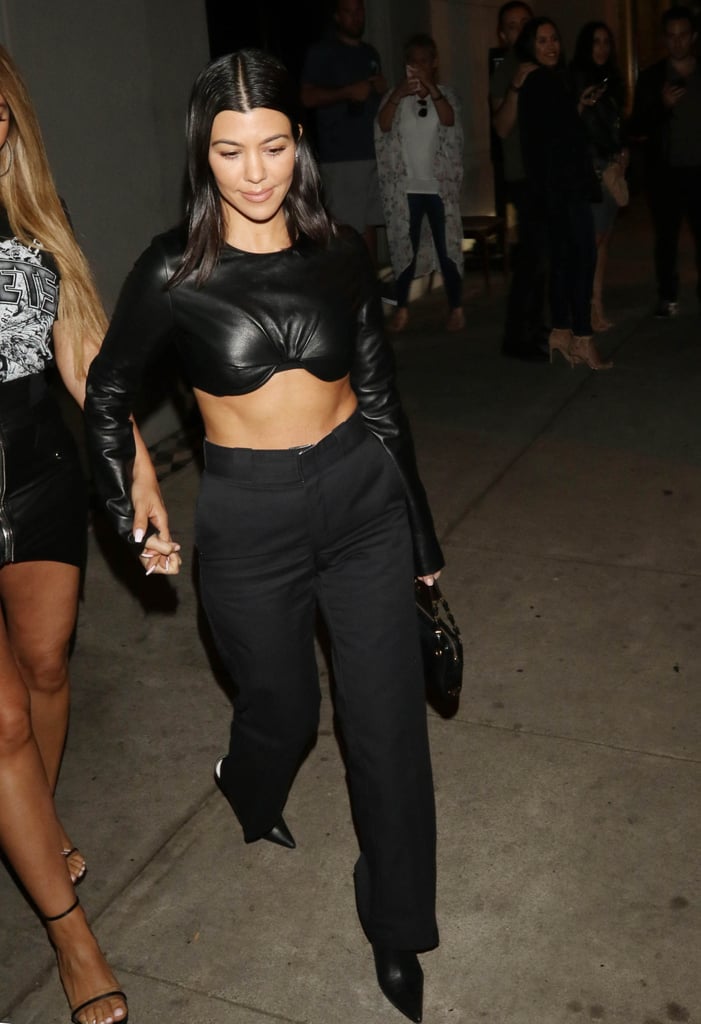 Kourtney Kardashian has a twist on high-waist trousers that's made for a night out. Just add a little crop top (in leather if you like) and a pair of pumps.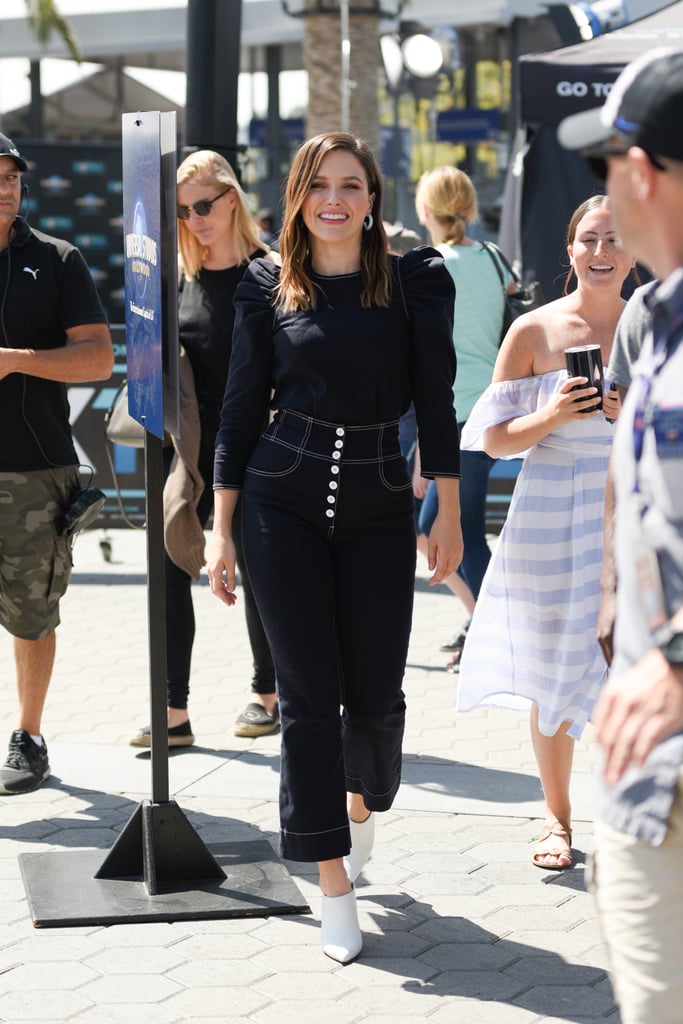 Sophia Bush's high-waist pants are the standout in this look. Follow her lead and you won't need much more than a T-shirt and mules to create a head-turning everyday look.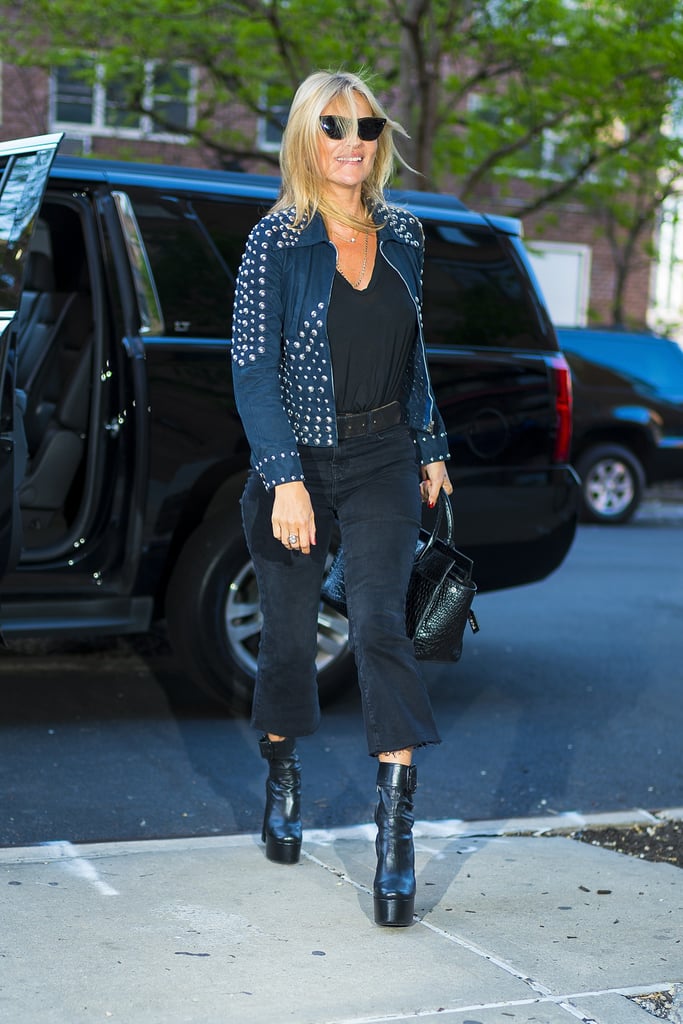 Kate Moss [5]'s spin on the high waist trend is all parts rocker-chic.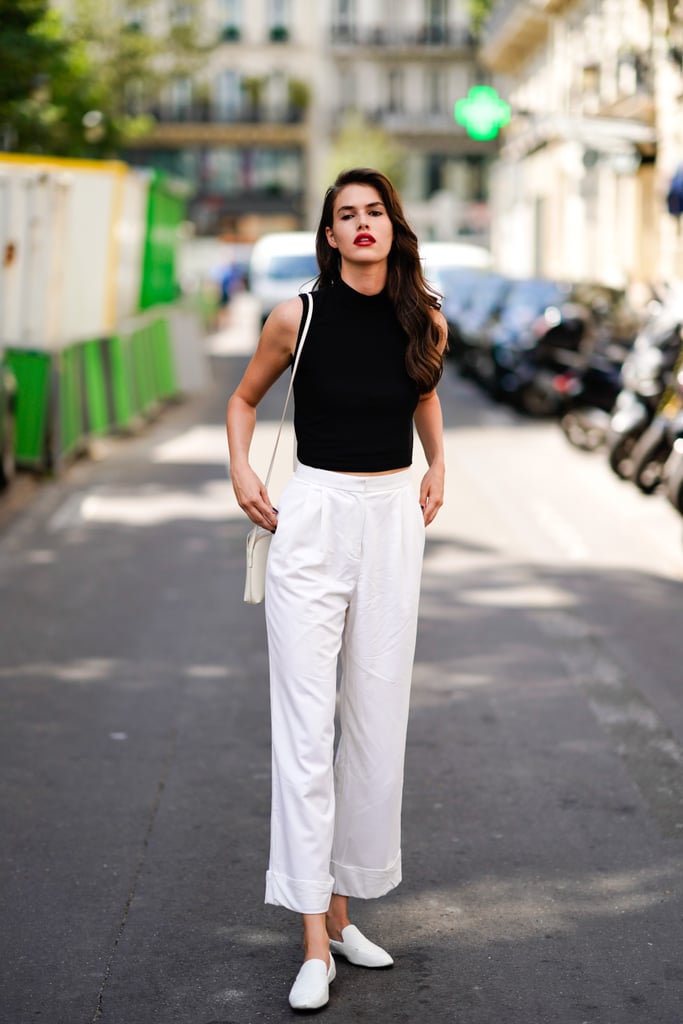 The trend doesn't have to be complicated, just tuck in a tank.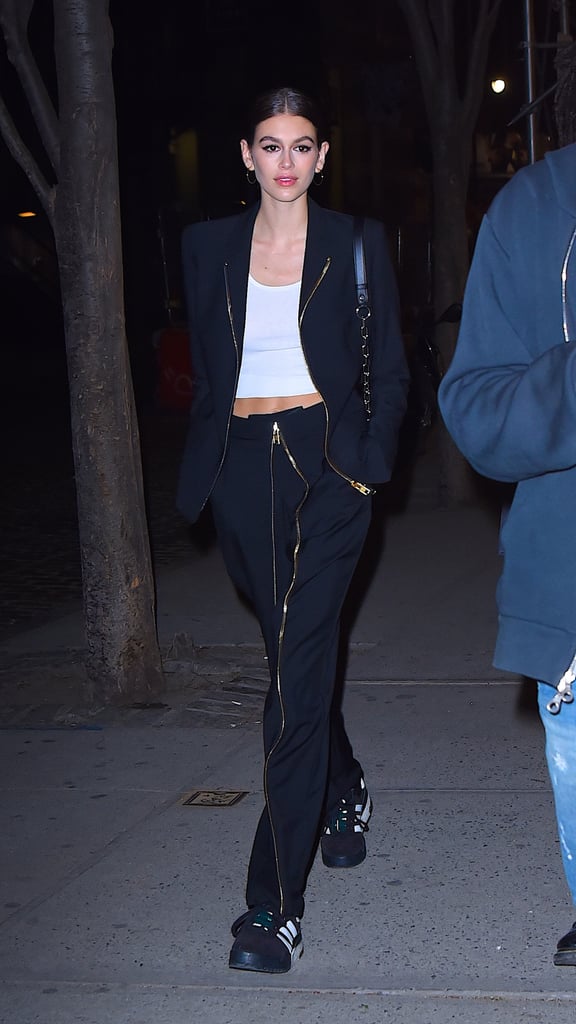 Kaia Gerber gives her high-waist suit a laid-back twist with sneakers.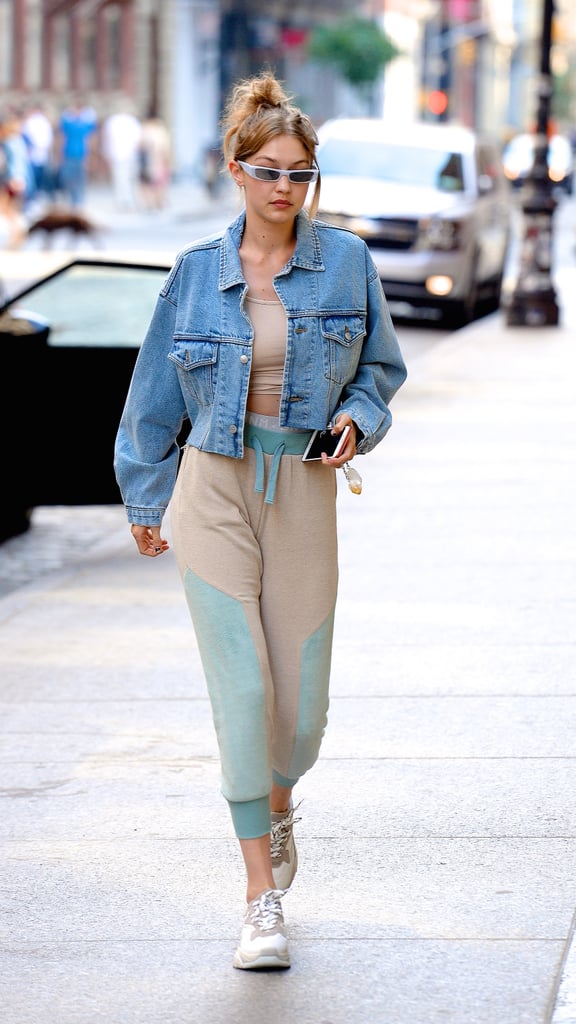 Think these pants can't be sporty? Gigi Hadid put the cool spin on a pair of high-waisted pants with a hoodie.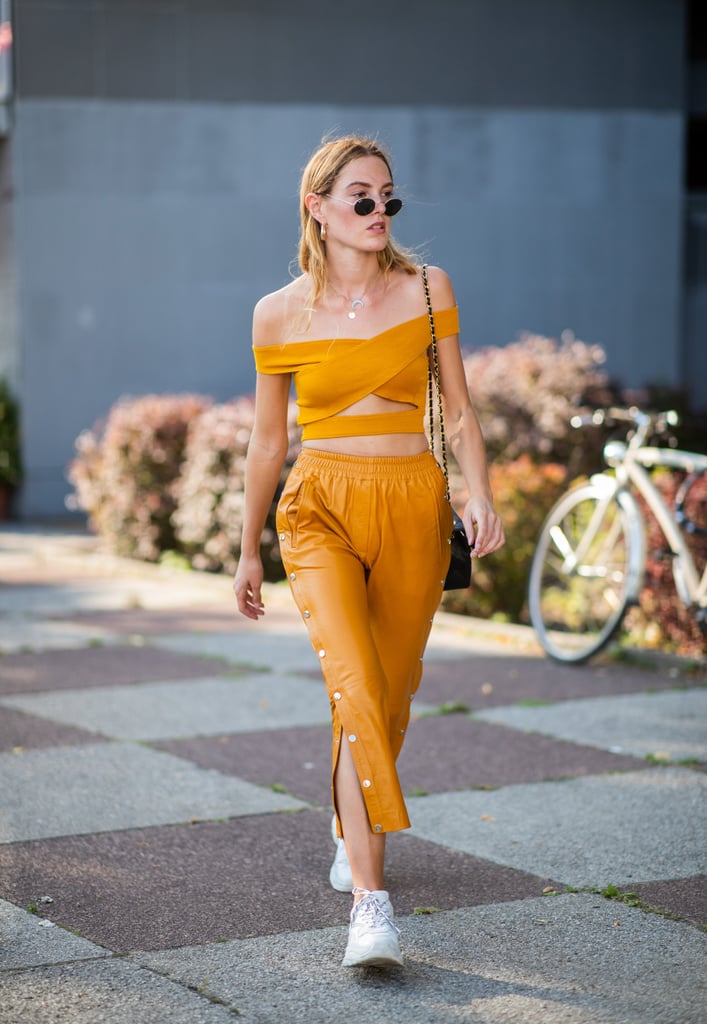 We're all about this matchy-matchy look. Wearing a crop top and high-waist pants in the same color gives the illusion of a jumpsuit — with just a (surprise!) flash of skin.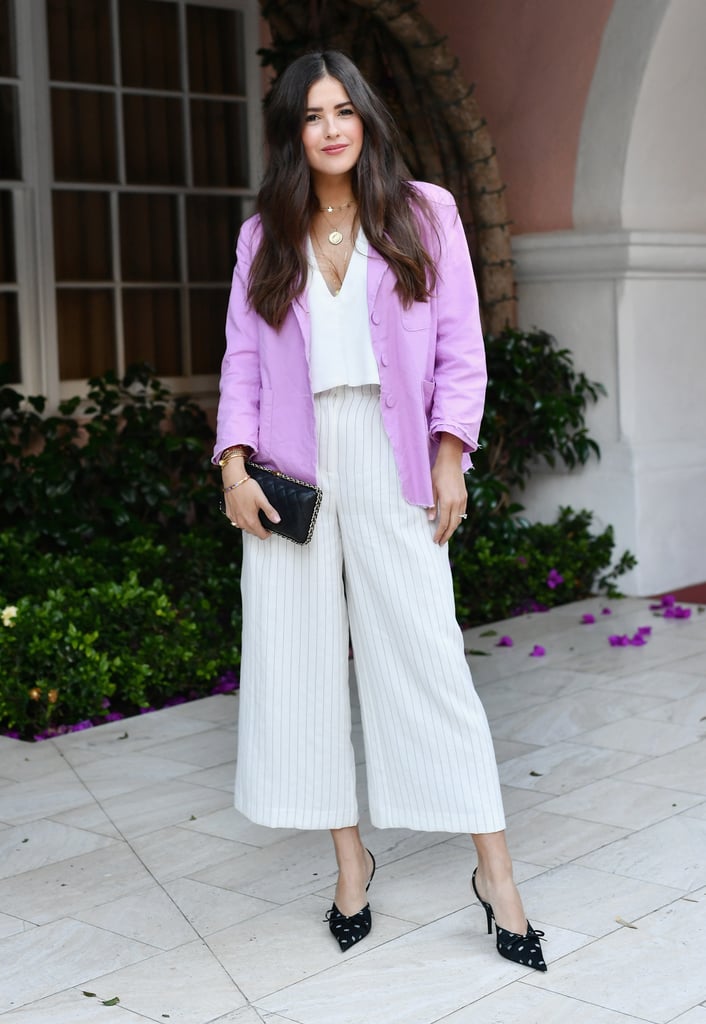 This take on high-waisted trousers has "boss lady" written all over it. Tuck in a blouse and add heels for the full effect.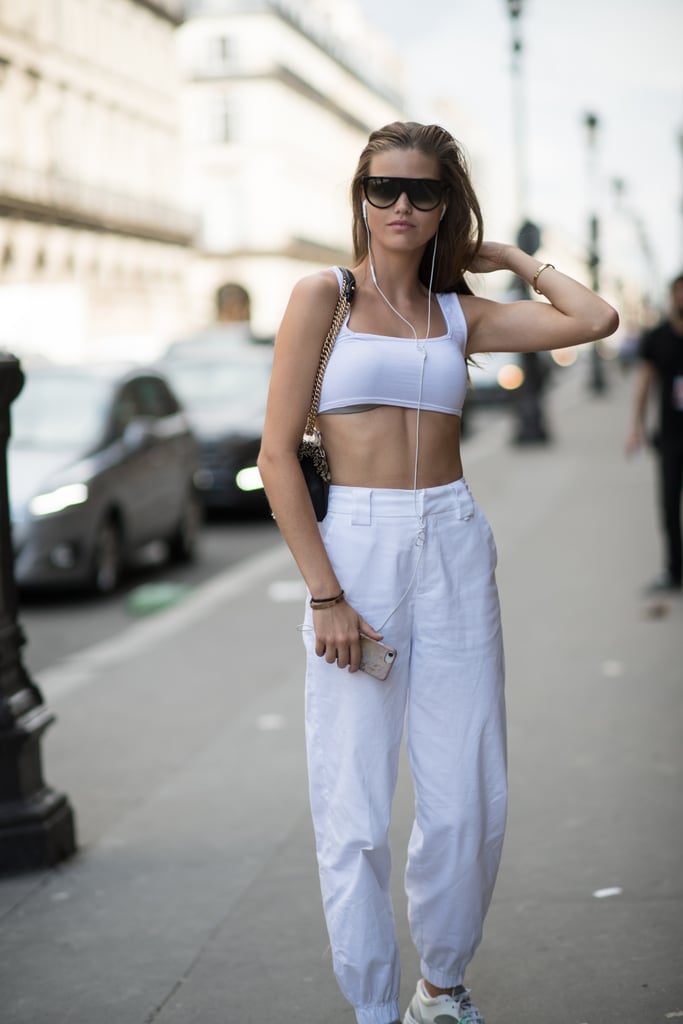 We'll never tire of the cool effect a sporty crop top brings to a tailored pair of high-waist trousers.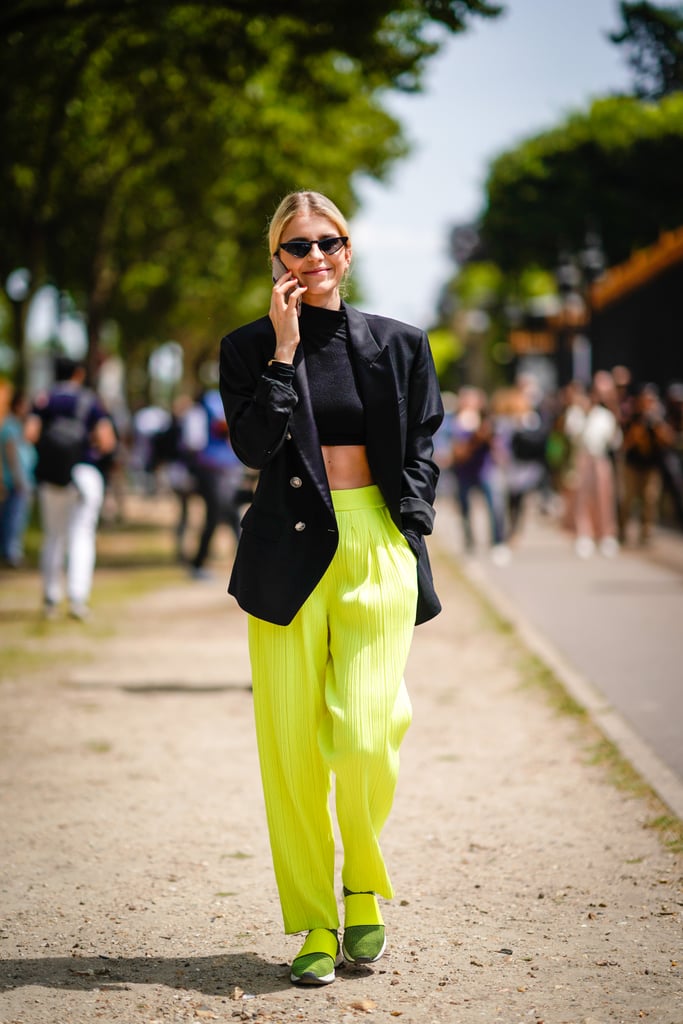 Fearless fashion-forward dressing looks like this: a pair of citron-hued high-waist pants meant to stand out.
Taylor Tomasi Hill proves high-waisted, slim-fit denim is a perfect classic for anchoring bold stripes and statement boots.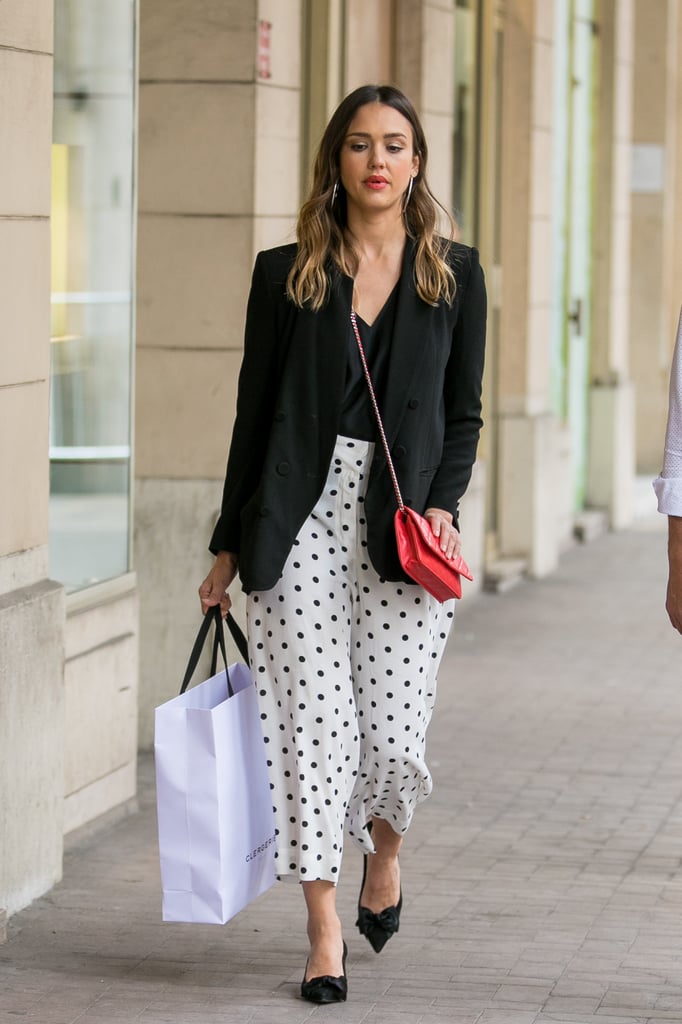 Jessica Alba [6]'s high-waist pants also come with an adorable print. Sure, that could be a lot of look, but she tempered the statement pants with a blazer and pointed-toe flats.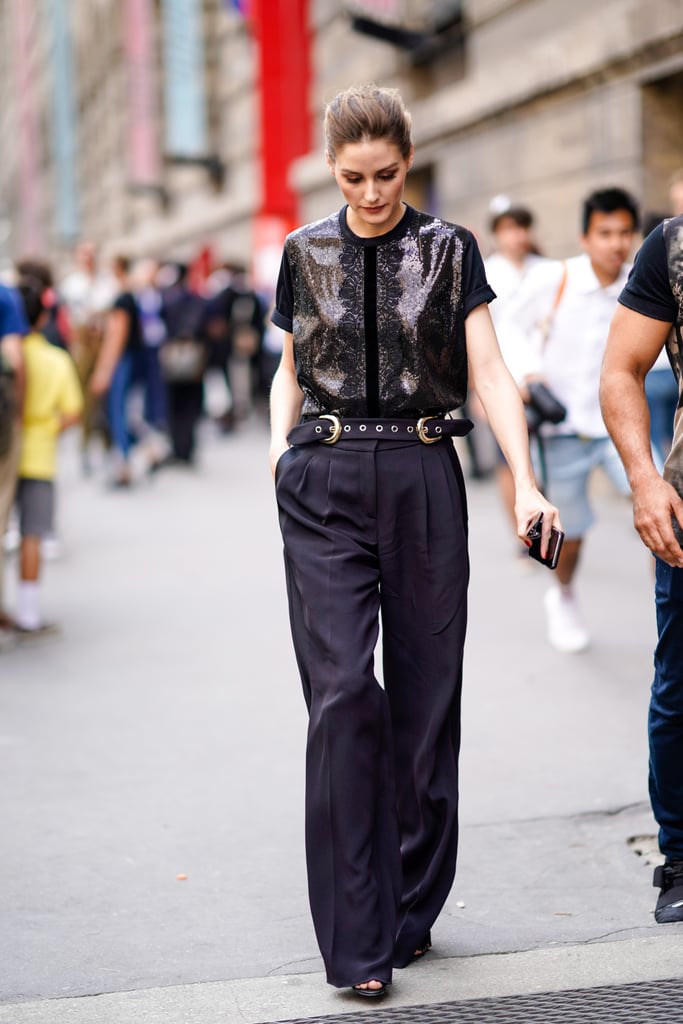 Accentuate your waist even more when you follow Olivia Palermo's lead and add a belt.