How to Wear Leather Pants | Street Style
So You Bought Leather Pants — Now What?
Whether you gave into an impulse purchase or finally took the plunge on a pair of leather pants you've been eyeing all season, what comes next is a little trickier: how do you actually wear them? Fortunately, while some of us may struggle with styling leather pants, the street style crowd excels, and we're borrowing from their outfits right here.
Layer Them Up With a Coat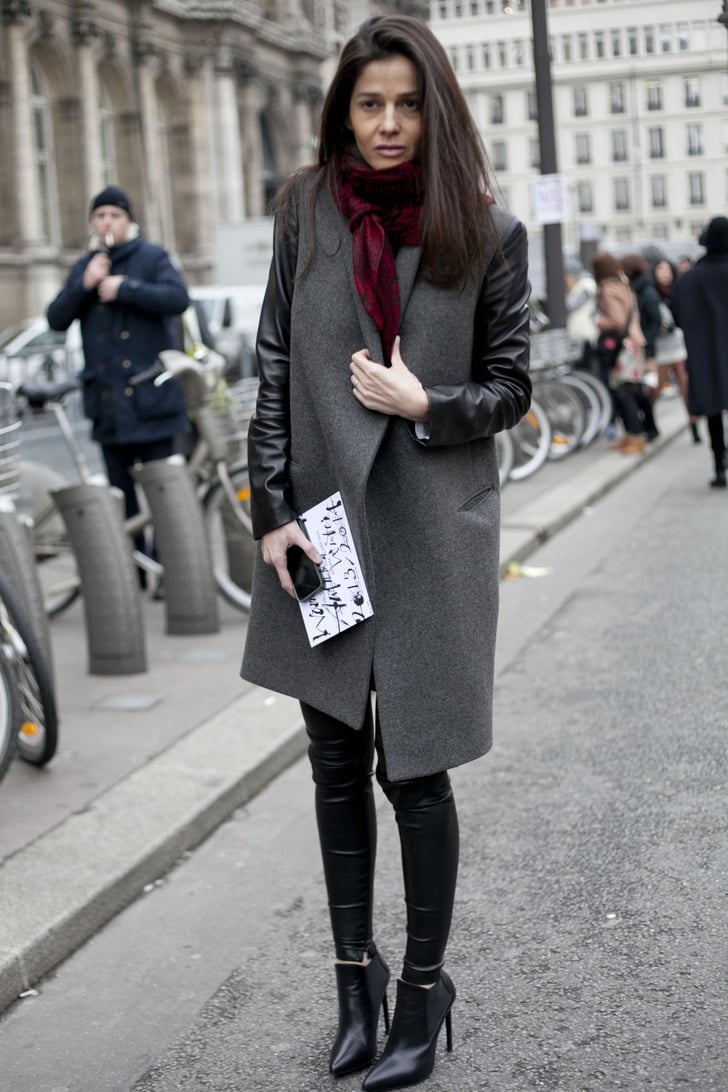 For beginners: layering a longer hemline, like a coat, jacket, or even a sweater dress, can cover any of the areas you may be less than thrilled about showing off in leather pants.
More styling wisdom from the street style pros right here.
Balance Out All That Sex Appeal
Do as Joanna Hillman did and counter the sexy, edgy vibe of leather pants with smart layers. Trust us, when you add a turtleneck, a chic blazer, and a pair of heels, you can totally wear your leather pants to the office.
Make Them Casual-Cool
With leather pants, there's a tendency to want to dress them up with heels or make them really sexy for a night out, but know that they can also replace jeans in any of your casual outfits. Throw on a varsity jacket and sneakers or a cozy knit and booties to elevate your weekend look.