Ice Cream Accessories and Clothing
Accessorize the Last Few Licks of Ice Cream Month Before It Melts Away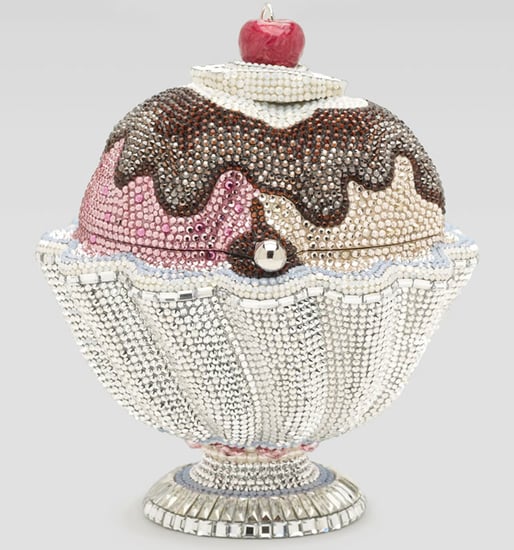 One of our favorite parts of our jobs is knowing the most eye-catching (albeit occasionally outrageous) pieces on the market. That's why, when we stumbled upon this Judith Leiber hot fudge sundae clutch ($5,495), we had to share it with you. Why? Because it's National Ice Cream Month, of course!
OK, so spending $5,500 on a sparkling clutch in the shape of a bowl of ice cream — while thematically appropriate — might not fit into even the most generous of budgets, but that doesn't mean you can't lend your own subtle nod to this month's cool sweet treat dedication. Here's some fun, frozen-inspired fashion to grab right now before ice cream month melts away.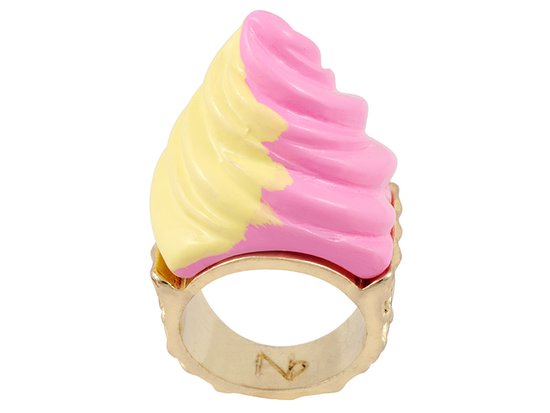 We can totally see this soft-serve-inspired ring ($39) adding a whimsical pop of color to our outfits.

Or, better yet, why not pair that ring with a retro dress ($67) to really make its pattern pop?
If you want to approach this month's tasty theme subtly, with minimal investment, we love this easy Forever 21 number ($16, originally $23), whose colorful pattern reads more graphic than gastronomic at first glance.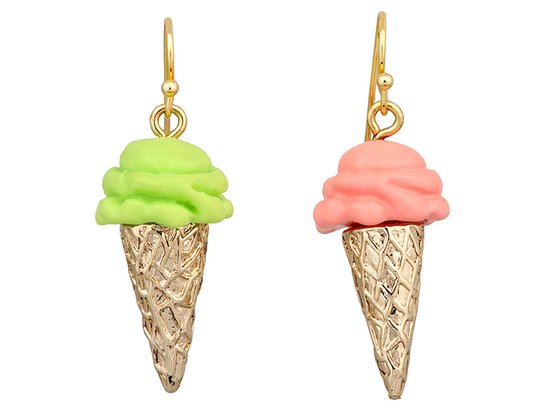 And when all else fails, you can't go wrong with a pair of cone earrings ($30) for those last few days of ice cream pride.