Imgur User's Handmade Engagement Ring
The Sweetest Man in the World Proposed to His Girlfriend With a Handmade Ring
Start Slideshow
ADVERTISEMENT ()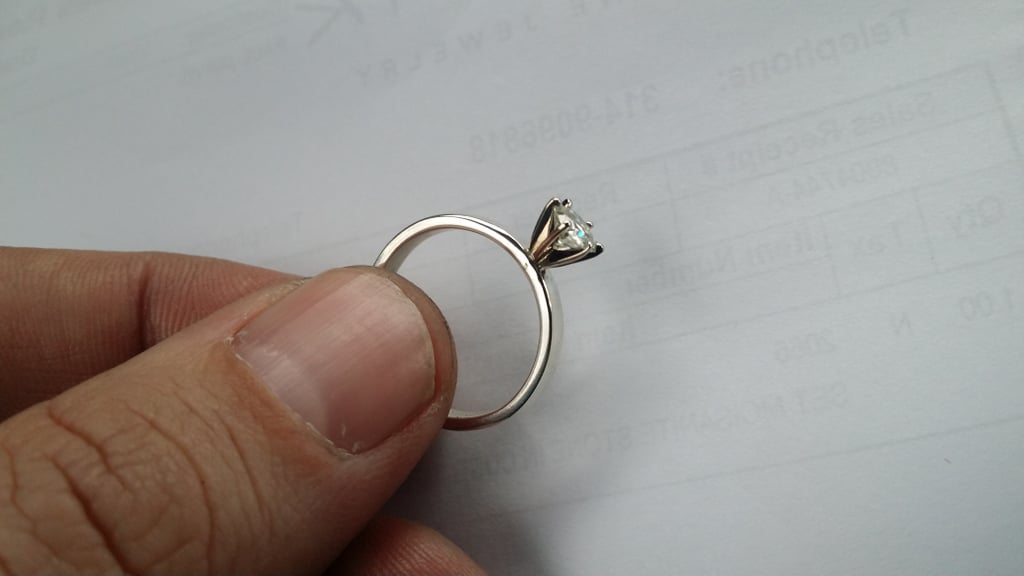 0
The Sweetest Man in the World Proposed to His Girlfriend With a Handmade Ring
Whenever our significant others get creative, the results are always pretty sweet: a small novel in our birthday card, an unexpected yet colorful drawing of our name, etc. But nothing could have prepared us for what Imgur user jarvicious — aka sweetest man ever — did for his ladylove. The guy freakin' made her engagement ring. By hand. In a jewelry-making station he set up at home.
And since keeping this all to himself would be a little selfish and take some pressure off men around the world, he shared the step-by-step process — including his numerous practice rounds — on the forum site. In the end, it all paid off: complete with the addition of a .5-carat Moissanite stone, his girlfriend said yes (duh), and the whole thing (including all those trials) cost him just $300. #Amazing
Scroll through to see some of what he did and how he did it. Then, share this story so everyone knows how high this dude just set the bar.