J Brand Gigi
J Brand Creates New Gigi Cropped Flares: Love It or Hate It?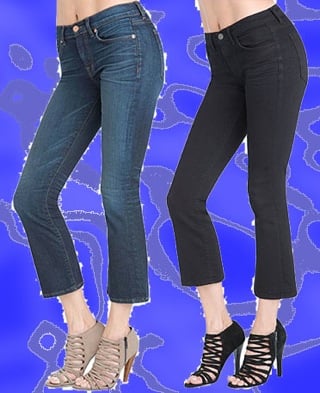 J Brand lovers, listen up. The denim brand has been hard at work creating its newest style, the Gigi ($158-$196). As you can see, it's cropped and flared, giving it a fresh, old-school vibe. It comes in a handful of washes so there's plenty of options. I'd love to know your thoughts on this new style — do you love it or hate it?
Submit your own Love It or Hate It, and take all of my Love It or Hate It Polls here!