J.Crew CEO Mickey Drexler Calls Angry Customer
Which Fashion CEO Is Returning Angry Customer Service Emails?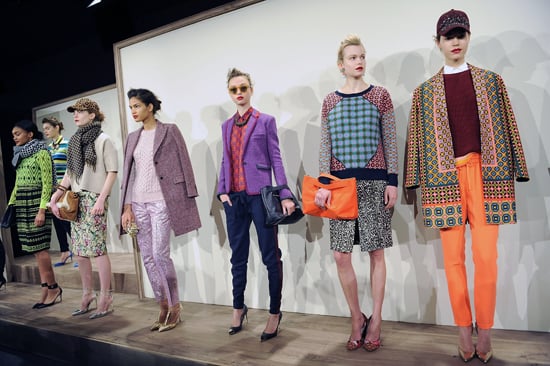 Anyone who's been paying a modicum of attention to J.Crew's success will know that its CEO Mickey Drexler practices a hands-on, detail-oriented kind of leadership. (Who could forget the moment in CNBC's documentary profile of Drexler when he picks up the phone and calls a customer about a complaint she wrote?) But recently, Drexler not only got on the phone with an angry customer, but he also assembled the entire executive team to talk with her.
Forbes writer Chris DeRose shared the story of how his wife, Elizabeth, wrote to J.Crew to complain that its products and styling had gotten too far away from the classic pieces she loved after seeing a runway preview of J.Crew's Fall 2013 collection. From her letter:
"I am so disheartened and disappointed that you are leaving your core values and styling and abandoning your loyal customers. I would have thought you had learned your lesson at the Gap!! Why mess with these iconic brands and change them into something they're not?"
Drexler emailed Elizabeth, then called and asked her to call him back. When she did, Drexler was on the line with J.Crew's recently promoted brand president Libby Wadle and the retailer's heads of marketing and personal shopping. (Jenna Lyons would have been on the call, but she was on vacation.)
While he explained that the styling she saw was for a Fashion Week presentation and defended innovating with new products, Drexler also listened to her criticisms about the styling and what she expects from the brand. He later emailed her, saying, "I hope you see a difference this fall." A lesson to all clothing CEOs: if you want to keep your customers happy, listen to what they have to say.