J.Crew Expensive Shirt
And Here's a $1,000 J.Crew Tee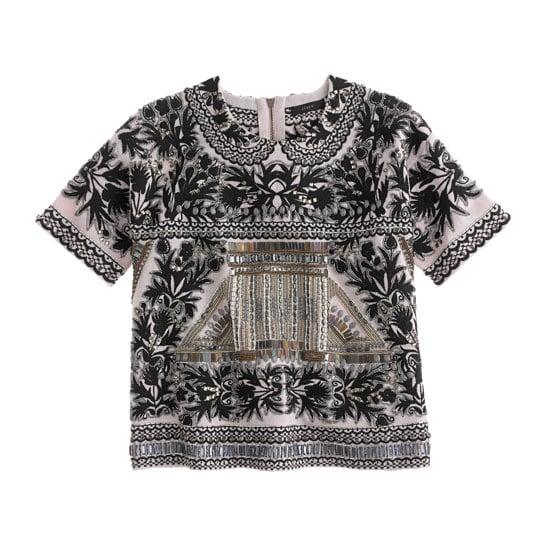 We've been obsessing over the latest J.Crew Style Guide since we got our first peek at the Fall offerings on Pinterest this Monday. Jeweled baseball caps, sporty sweats, and adorable animal sweaters immediately topped our must list — but we had to hit refresh when we clicked on a top ringing in at close to $1,000.
The highly covetable detailed topper doesn't come with that price tag without a bit of justified explanation about the level of craftsmanship that went into its creation. According to J.Crew — whose similar designs usually cap off around $148, and whose wedding gowns are a price-conscious $595 — "our in-house beading specialist's vision for the embellishment of this design required more than 35,000 crystals, sequins, beads, and paillettes." The details — once zoomed in — are obvious, but what you can't tell is the level of work put into the design. "Each one was carefully applied by hand, a painstaking process that took more than three days to complete."
So, we're talking couture-level quality here. (And this wouldn't be the first time we've spotted a luxury shirt — the $345 Hermès one-pocket number, anyone?) So, while we can't promise we're clicking pre-order just yet, we will be eagerly awaiting this top to go on sale.