J.Crew September Style Guide Debuts on Pinterest
J.Crew Debuts September Style Guide on Pinterest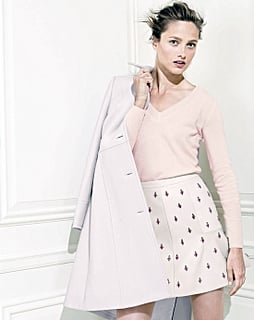 Not to be outdone by brands that debut their campaigns on Instagram, J.Crew has given its Pinterest followers a sneak peek at its September Style Guide catalog.
On Monday morning the retailer created a board called Style Guide Sneak Peek and filled it with close to 50 pictures of its latest products. "Just for our friends on Pinterest, an exclusive first look at our September Style Guide," the brand wrote. The products featured on the board include everything from denim shirts, floral dresses, a rhinestone studded skirt, and a cream peacoat. The pins were followed by a similar announcement on Facebook, which links back to the board.
Because the products won't be available until Aug. 21, the pins are accompanied by contact information for J.Crew's personal shopper service.
Monday's big unveiling is part of a larger trend that sees brands interacting directly with consumers to deliver ad campaigns and other imagery, instead of waiting to publish them in magazines or revealing them to trade press. In late July, Oscar de la Renta published its entire Fall 2013 campaign on Instagram. Juicy Couture went a step further, revealing its Fall campaign alongside a Facebook-based microsite designed to help its fans "connect with other fearless girls," a representative of that brand said.