Jack White Karen Elson Divorce Restraining Order
Not Such a Model Divorce After All?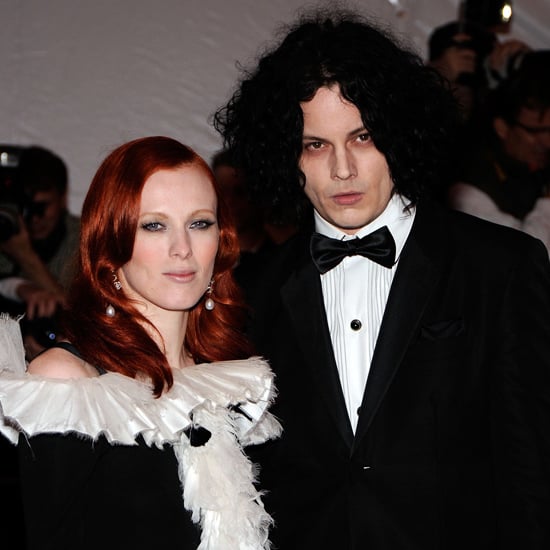 Fashion's most copacetic divorce just got ugly. With news that Karen Elson had been granted a restraining order from former husband Jack White, suddenly the marriage that ended in a divorce party doesn't seem so amicable.
Update: Jack White has countersued Karen Elson following the restraining order, citing alleged emails from Elson which praised White's parenting skills. When Elson requested that White submit himself for a psychiatric exam, White's lawyer responded by saying the request was "inflammatory, disingenuous, fraudulent and retaliatory, and simply designed to malign him in the public record or to gain an upper hand in this litigation."
Back in 2010, the picture was much different — when they asked friends (but "please no plus ones or dead beats") to join them in Nashville for ". . . dancing, photos, memories, and drinks with alcohol in them." At the time the couple's humor came through in the request that guests "Please help us celebrate together this anniversary of the making and breaking of the sacred union of marriage," via morose black invites (below).
Today, it's a different tune: Elson's request for a restraining order was granted on July 22, barring White from "any contact with wife whatsoever except as it relates to parenting . . ." He can, however, email the model, who cited fears "for her and the children's safety." Cue The Way We Were.