Jaime King Hart of Dixie Style (Interview)
Jaime King Chats About Her Own, and Her Hart of Dixie Character's, Style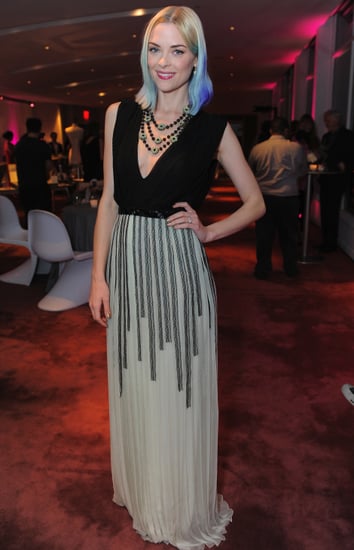 Jaime King may be rocking blue hair at the moment, but her character on Hart of Dixie, Lemon, would never do such a thing. In fact, she would snicker at it. There are huge differences between the actress's style and that of her goody-two-shoes character, but one commonality is that they both love fashion and look amazing in clothes. At a party at Pink Taco on Sunset Boulevard over the weekend, Jaime popped by for a quick chat about both her own and Lemon's style. Hear what she had to say.
CelebStyle: How would you describe your personal style?
Jaime King: Eclectic but classic.
CS: Who are your go-to designers?
JK: Jason Wu, Prabal Gurung, Prada, Miu Miu, and the thrift stores, like Goodwill.
CS: What do you think about your character's style on Hart of Dixie?
JK: I think it's fantastic. I love it. It's really fun to wear custom-made dresses and play someone so well put together.